Saturday, August 30, 2014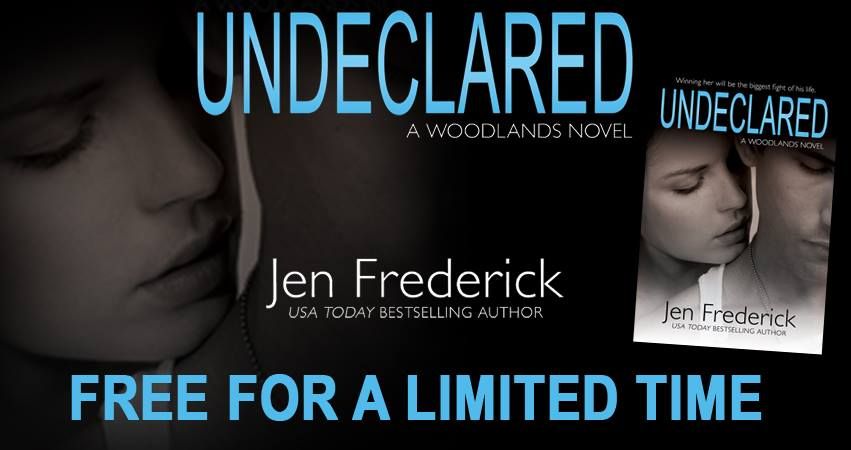 For four years, Grace Sullivan wrote to a Marine she never met, and fell in love. But when his deployment ended, so did the letters. Ever since that day, Grace has been coasting, academically and emotionally. The one thing she's decided? No way is Noah Jackson — or any man — ever going to break her heart again.
Noah has always known exactly what he wants out of life. Success. Stability. Control. That's why he joined the Marines and that's why he's fighting his way — literally — through college. Now that he's got the rest of his life on track, he has one last conquest: Grace Sullivan. But since he was the one who stopped writing, he knows that winning her back will be his biggest battle yet.
Undeclared by Jen Frederick is currently FREE in the US.
See where it all began in book one of the Woodlands series and meet the ultra-sexy Noah!
Grace & Noah's story is a heartwarming.second chance love story you are not going to want to miss.
Undeclared (book 1) FREE
Undressed (book 1.5)
Unspoken (book 2)
Unraveled (book 3)

Woodland series