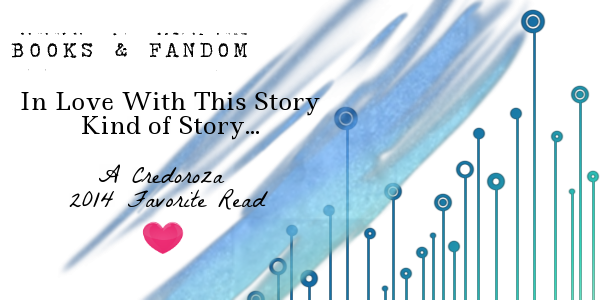 Stranded in an airport during a storm, a random act of kindness and an unexpected encounter leads to a life-changing experience for a young sailor on his way to his first duty station overseas. When Bobby walked into the airports only smoking lounge and asked to bum a smoke, Jack knew there was a reason a crosswind had unexpectedly blown the sailor into his path.
It wasn't until several hours later that Jack realized the exact purpose of their chance encounter.
Book 1 - Crosswinds Series
Release Date - August 28, 2014
Buying Links: Amazon |

T

he Next Chapter Publishing | BN
My Thoughts:
I am a very curious person by nature. I love hearing and reading about actual events and people, then googling to find out more when something has piqued my curiosity.
Not knowing the author, or anything he has written,
Crosswinds
was one of those stories that had me a little curious. The summary of the story doesn't give much information except that there is a meeting and apparently a conversation that takes place between Jack and Bobby, our characters.
Can an entire story be based upon a conversation between two people only? Can it hold my interest? Will I be invested? Am I going to care about the characters?
The answer is yes on all points.
Crosswinds
is multiple stories within a story. Stories of a life's journey that has guided your path. Stories that hopefully one has seen the "
signs
" in their journey and has readily embraced and understood the "
crosswinds
" that occur in everyone's journey. Stories that this is your life and you only have one to live, don't waste it.
The story line in itself was simplistic. Bobby is a young sailor on his way to his first station when he is stranded in the airport during a storm. After sitting at the gate for 2 hours, bored out of his mind, and dying for a smoke, he ventures in to the airport bar to see if he can grub a cigarette. He spots Jack, an older man sitting at the bar.
This is where the story begins.
Jack happily obliges, offers Bobby the cigarette, and asks him if he believes in God. Definitely not the question Bobby was expecting nor really wants to talk about. But he sits down, and the two men start talking in general. Jack sensing Bobby is broke, as most young military men are, offers him a drink and food, knowing himself as a former sailor what it's like. Bobby accepts the random act of kindness, and again the conversation between the men continues.
The author's writing was flawless. Every story Jack told about himself easily was a segue way back in to the conversation leaving you thinking and wondering. Bobby was mesmerized and curious, as was I. Bobby also had doubts and questions which made for even more interesting conversations.
Jack's reason, his hope was to impart some wisdom on the younger man, to let him know it's OK when a crosswind occurs and that hopefully Bobby would embrace them, understand them, and learn fate is real and things happen for a reason.
The story ends with the men parting the next day after spending the evening in the airport and finally catching their flights and Bobby making a phone call I know I had hoped he would, but will have to wait for book 2 to see what happens.
Now this is a series, but the author ended the story in a way that you would be satisfied or you would want to continue. I love that. I am not a fan of series that "forces" you to continue. If I continue, it's because I want too.
And I definitely want to know what happens to Bobby!
I completely enjoyed this story. All the stories within the story had me intrigued and curious. Jack's life journey was a story of spirituality, and not of the overtly religious kind, but one of understanding why things happen, and there is always a reason when you are blown off course. The spirituality is one where you either except or you don't. Whether you understand or you don't.
Fascination is definitely a defining word for Jack. I was left with the understanding that maybe a different way of looking at occurrences can be good, that there is always a reason why things happen, even bad things have a reason and purpose.
Crosswinds is why I love to read and why it is one of my 2014 favorite reads.
About the Author:
"Crosswinds" author N.R. White is a U.S. Navy veteran and an award-winning newspaper journalists. Born in the Blue Ridge Mountains of Western North Carolina, his family moved to Columbia, S.C. at the age of 10 when his father returned from a tour of duty in Vietnam — at the same time South Carolina was in the process of integrating its public school system. The son of a career soldier, he graduated high school in West Germany before attending the University of South Carolina where he majored in journalism.
Having covered assignments around the world, those experiences are captured in the characters and settings of his manuscripts.
"Crosswinds" is the first of a three-book series. He is currently working on the second novel in the series entitled "Wind Speaker," which he anticipates being released in 2015. The inspiration for the series originated during the two years he covered the birth of the white buffalo in Janesville, Wisconsin in the mid-1990s, and the Native American prophecy that foretold not only the calf's birth, but its significance to people of all races across the world.
a Rafflecopter giveaway