Tuesday, September 2, 2014
They say men like a lady in the living room and a whore in the bedroom. I never knew the sentiment was reciprocal. Until I met Jax Knight. A gentleman in public, a commanding, dirty talking rogue in the bedroom.
Daughter of legendary fighter "The Saint," Lily St. Claire knows firsthand how fighters can be. As the owner of a chain of MMA gyms, she's no stranger to aggressive, dominating, and possessive men. That's why she's always kept her distance. But the day Jax Knight walks through her door she's captivated by his charm. Stunningly handsome, well mannered, Ivy League educated, and confident, he shatters all the preconceived notions she'd come to think were true about men who trained to fight.
But falling for someone so soon after her breakup wasn't something she'd planned on.
And definitely not something her ex plans to allow.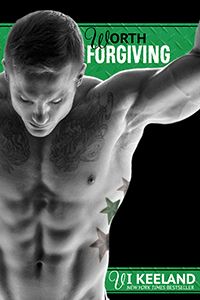 RELEASE DATE: August 21st 2014
Cover designed by Romcon.com
Model: Jamie Dominic
Photographer: Jamie Dominic Photography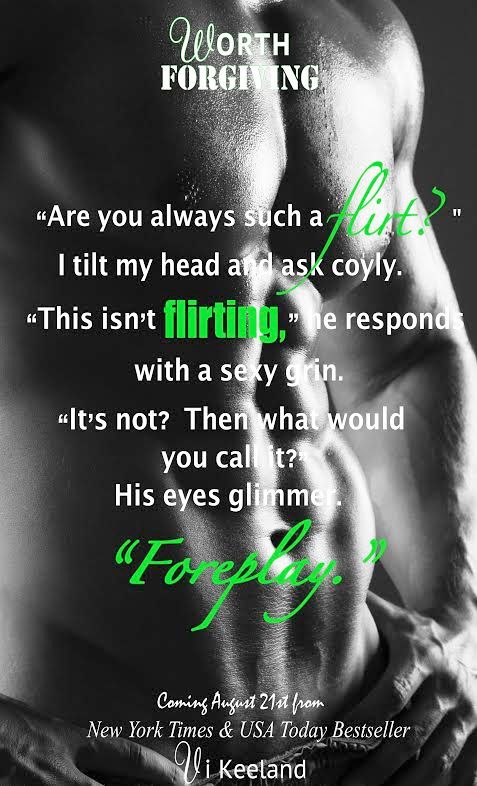 What can I say? Vi Keeland owns this genre as far as I am concerned.
I LOVE this series and am sad it has come to an end, but what an ending!!
I loved Jax. We met him in Worth the Chance, Vince'a story and he made such an impression on me that I was thrilled he was getting his own story. There was just so much to him and more Jax was definitely needed.
Aside from he fact he is swoon worthy, gorgeous, tough, and sensitive. A dirty talker that had me blushing, with a longing to fight in the ring. He was also a polite, well mannered, highly educated business man, that you just knew there was so much more to him beneath the surface.
He was enveloped in the pain of his father's skeletons, the hurt of his mother looking the other way, and the shattered illusion of what he thought his life was. A man who idolized and wanted to please his father, only to have that crumble before his eyes when the realization of who his father really was came to light.
Jax comes to New York to start over. To escape the pain and embarrassment. To do what he has always wanted to do. To fight.
He meets Lily who is the daughter of a former fighter and part owner of the gym Jax starts working out in. A girl who grew up around the business and around fighting. Once Jax set's his eyes on her, that's it, he wants her and will stop at nothing to have her.
Jax and Lily had some amazing chemistry and the sex scenes were HOT and STEAMY. Vi Keeland really knows how to write the smexiness.
The story was fast paced, romantic, hot, and action packed. A great final story to an amazing series.
I highly recommend this series. Each story was better than the last, and Vi's men are just heart stopping, pantie dropping, viral alpha men that will have you swooning and gasping for breath!
Want to read the series that had me flailing, you know you do...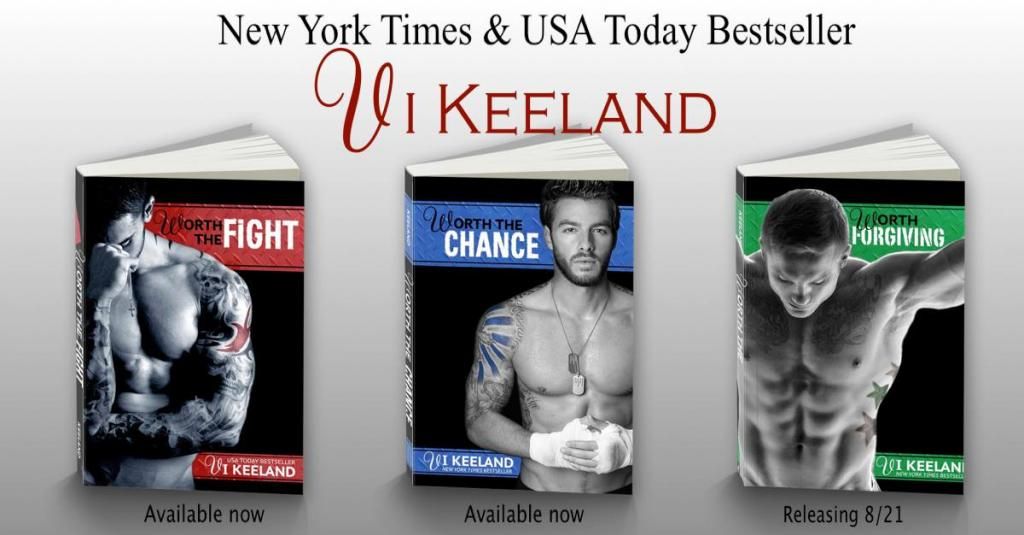 MMA Series Reading Order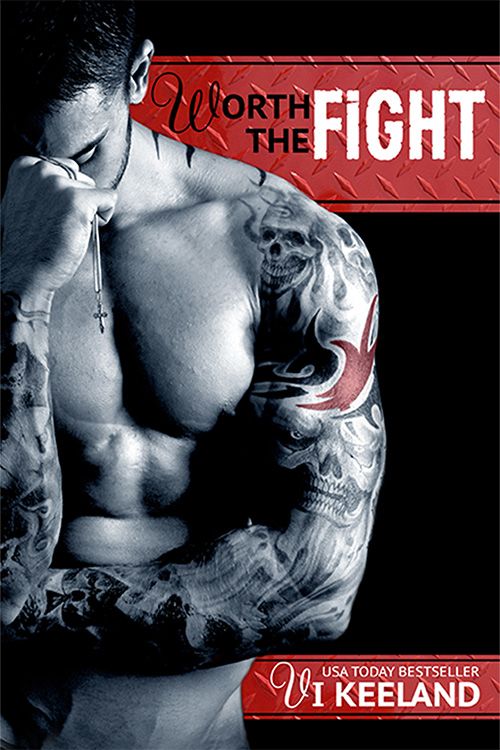 Worth the Fight (Book One)
Amazon | Barnes & Noble | Kobo
Smashwords | iTunes
It didn't matter that the ref called it a clean hit. Nico Hunter would never be the same.
Elle has a good life. A job she loves, a great apartment, and the guy she's been dating for more than two years is a catch and a half. But it's boring...and she strives to keep it that way. Too many emotions are dangerous. Her own past is living proof of what can happen when you lose control.
Then Nico walks into Elle's office and everything changes...for both of them. But what can the tattooed, hard-bodied MMA fighter and the beautiful and always steady attorney have in common? A lot more than they bargained for.
***Author's note*** THIS IS A STAND-ALONE NOVEL. Due to strong language and sexual content, this book is not intended for readers under the age of 18.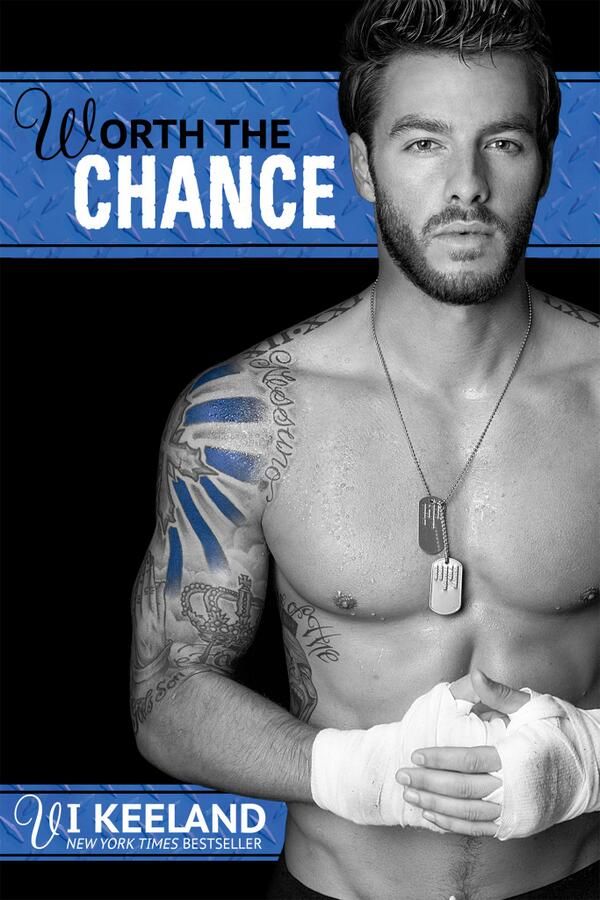 Worth the Chance (Book Two)
Meet Liv Michaels
It may have been seven years, but I'd know him anywhere. Sure, he's grown, filled out in all the right places, but his captivating blue eyes and cocky grin are exactly the way I remember. Even though I'd much rather forget.
Liv Michaels is almost there. She's smart, determined and weeks away from landing the job she's dreamed about for years. Time healed old wounds, even her broken heart from the devastation of being crushed by her first love.
Meet Vince Stone
Women love a fighter, especially a good one. Lucky for me, I'm damn good. But there's one woman that isn't interested. Not again, anyway. Vince 'The Invincible' Stone is every woman's fantasy...strong, sexy, confident and completely in control.
Growing up surrounded by chaos, he's learned never to get too attached. Love will drag you down. He adores women, treats them well, puts their own needs before his own...for the night anyway. With the biggest fight of his life coming up, his focus should be on training.
When fate brings Vince & Liv back together again, there's no denying the chemistry is still there. But can Vince erase the old scars their past left behind? Or will Liv hurt him instead?
***Author's note*** THIS IS A STAND-ALONE NOVEL. Due to strong language and sexual content, this book is not intended for readers under the 18.
Additional Books by Vi Keeland
First Thing I See
Belong to You (A Cole Novel, Book One)
Made For You (A Cole Novel, Book Two)
About the Author:
Vi Keeland is a native New Yorker with three children that occupy most of her free time, which she complains about often, but wouldn't change for the world.

She is a bookworm and has been known to read her kindle at stop lights, while styling her hair, cleaning, walking, during sporting events, and frequently while pretending to work.
She is a boring attorney by day, and an exciting smut author by night!