Fandom Lover, Fangirl Reviewer
"Reading is the sole means by which we slip, involuntarily, often helplessly,
into another's skin, another's voice, another's soul." ~ Joyce Carol Oates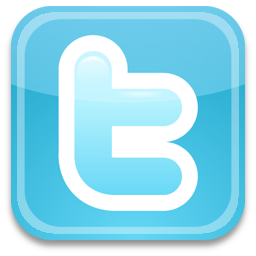 credorosa@gmail.com
Book Review Policy
Disclaimer and Note
All images, unless otherwise noted, were taken from the Internet and are assumed to be in the public domain. In the event that there is still a problem or error with copyrighted material, the break of the said copyright is not intentional and not for profit in any way.

Books & Fandom has a strict anti-cyber bullying policy. Bad behavior will not be condoned and any story or feature associated to and/or attributed to will be removed immediately. Offenders will also be banned from the site. For more details on our policy or how you can help stop cyber bullying, please email.
While the content of our own site is rated PG-13, some of the outside content to which we link may not be suitable for readers under 18. Please consider posted warnings and fic ratings before deciding whether to read the stories and visit the sites linked here.
Buy Links & Giveaways
Buy links are provided as a courtesy to the reader and do not constitute an endorsement by this blog or its owner.
Books & Fandom does not sponsor, administer, or endorse any giveaways unless clearly noted.
FTC Disclaimer
Some­times Books & Fandom receives ARCs (Advanced Read­er Copies) of books for review. We do not charge for reviews, nor do we receive dis­counts, gifts or favors in exchange for a review. Other times we receive books from our local libraries or personal purchase.
Copyright
Reviews on Books & Fandom are the intellectual property of their respective author. Please do not copy, repost or quote portions larger than a paragraph without our permission.
*Books & Fandom reserves the right to not post material deemed unsuitable . I also reserve the right to not post auto posts if scheduling does not permit or their is a conflict.
© 2011 Books & Fandom - Template by Djogzs - Edits|Graphics - PMU