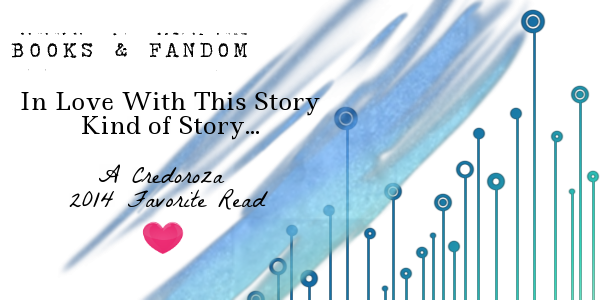 Seventeen-year-old Oliver Wendell Holmes (Yes, his parents are just that peculiar, but his brother's name is Sherlock, so it could have been worse) knows that he's different. He's quirky, awkward, and he's okay with that. Oliver also likes making lists—meticulous procedures for achieving his goals, step-by-step. Whether it's "How to Get an A in Chemistry" or "How to Get Accepted to MIT," he has a process, and it's worked for him so far. He doesn't even care that the popular kids mock him. Oliver's got his eye on the prize.
So when he decides it's time to declare his feelings for Ainsley Bishop, the girl of his dreams, it's only natural for him to make a list—a point-by-point strategy to win her heart. He knows it will take a grand gesture for her to see all he has to offer, and her approaching birthday provides the ideal opportunity for Oliver to put his plan into action.
Finding the perfect gift is a challenge Oliver meets with his usual dogged determination. He'll need to watch her carefully for clues to pinpoint exactly what he should give her. And along the way, he might just learn that what Ainsley really needs is not quite what he expected.

Published June 10th 2014 by The Writer's Coffee Shop
I completely loved this story!
Adorable, engaging, realistic, heartwarming. There was not one thing that happened that I didn't love. And that is a rarity for me, I am not a fan of YA. I am just to old to get on board with teenage angst, over the top drama, situations beyond youth reality, and the dreaded "misunderstanding" story line. I always find myself thinking, in what reality do theses things happen. Certainly not mine.
How to Get Ainsley Bishop to Fall in Love With You was a story of teenagers I could relate too. The antics, situations, loves, frustrations, and hurt were realistic. The friends, family, interactions and behaviors, this was high school that I remembered. Just day to day hopes, dreams, failures, and loves.
The secondary charters were a huge wow for me too! I love when they are written with as much love and care as the main characters. Nothing drives and supports a story like well written secondary characters.
So what's the story and why am I raving like this?
Oliver is a 17 yr old geeky boy who has been in love with Ainsley forever. They've known each other from grade school and have some interaction, but are not really friends. But to Oliver, Aisnley is the epitome of perfection and he has decided he going to get her to fall in love with him.
And how does Oliver go about that? With his "How to Get Ainsley Bishop to Fall in Love With You" list.
You see, Oliver is a very methodical type of kid. Everything he does he does with a list so he can check off items all the while seeing his goal closer and closer with every check off.
I loved Oliver. Quirky, super smart, kind, a good friend. Everyone knew an Oliver in HS.
Then we have Viney, Oliver's best friend and cohort in the lists and life in general. Viney is a great secondary character and plays off of Oliver spectacularly! Their banter is hysterical as is their friendship. It just makes sense.
There is Ainsley. She's pretty, popular, a nice person, but not written in a way where she is ridiculously unattainable. Kudos to T.M. Franklin for writing another believable character and not the typified cheerleader type out of everyone grasp.
I could go on forever about all the characters. They were all superbly written and not a single one of them perfect. Very flesh and blood real with quirks, issues, and problems. But nothing overtly over the top to drag the story under with. Everyone blended so well making the story just so believable.
The story line too. Though simplistic, there is a ton of humor, a lot silly antics, and a good dose of angst and tears.
L O V E D I T !!!
Such a good story! Amazing flow, characters that were completely engaging, a simple story line that carried chapter after chapter with no lull or hiccups.
T.M. Franklin's writing is magical. I was completely carried away and felt like I was there in the story watching everything unfold. Amazing color and texture with every word! Just good honest to goodness story telling!
I am still bubbling over the excitement the story made me feel.
How to Get Ainsley Bishop to Fall in Love With You is why I love to read and why it is one of my 2014 favorite reads.
Absolutely loved this story and will forever be stalking the author!



About the Author:
T.M. Franklin started out her career writing nonfiction in a television newsroom.
Graduating with a BA in Communications specializing in broadcast journalism and production, she worked for nine years as a major market television news producer, and garnered two regional Emmy Awards, before she resigned to be a full-time mom and part-time freelance writer.
Her first published novel, MORE, was born out of a challenge to write a novel in thirty days issued during National Novel Writing month. MORE was well received, selected as a finalist in the 2013 Kindle Book Review Best Indie Book Awards, and won the Suspense/Thriller division of the Blogger Book Fair Reader's Choice Awards.
In addition to MORE and its sequels, The Guardians and TWELVE , Franklin has penned the Amazon best-selling short stories, Window and A Piece of Cake . Her new YA romance How to Get Ainsley Bishop to Fall in Love with You is Franklin's first love story without traditionally recognized paranormal or fantasy elements. Although . . . T. M. is the first to argue that love is the best kind of magic.