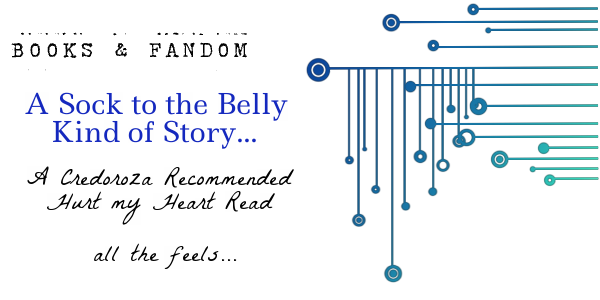 Small moments can seem insignificant until they change the course of a life forever. The sound of a bulldozer. A chance meeting at a gas station. A gust of wind through a chime. Benign events become something more when viewed through the lens of fate.
Emma Santori is a prisoner of tragic memories. Locked in a spiral of depression, she leads a desolate and empty life, trapped in her decrepit home. Rooted in routine, she's numb and vacant. As a lonely Catholic school teacher, her only joy comes from her young students. One Saturday morning, her isolation is infiltrated by a mysterious architect building a home beside hers.
That man is Eric Wilder and he's keeping a secret—a secret that's destroying his life. Filled with guilt and self-loathing, he's forced to move often. He chooses the small northeastern town of Pine Lake as his latest refuge, and hopes to make a successful attempt at starting his life over. As always, he's unable to make that happen.
That all changes when he meets Emma.
She finds herself drawn to Eric when she accidentally bumps into him, but Eric's unfazed by their first meeting. When a gust of wind brings these two people together once again, Emma discovers Eric's secret. She's forced to battle between her Catholic faith and her desire for this stranger.
Their attraction is intense and they soon discover they're each lonely and longing for what the other has to offer. As their friendship blossoms, Emma realizes her passion and lust for Eric are the remedy to her depression. Eric discovers his feelings for Emma are the only antidote to his secret burden.
They begin an erotic journey, which leads these beautifully broken people to discover that love can be both righteous and wicked.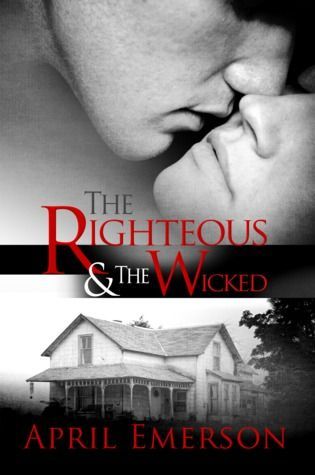 Published April 10th 2014
The Writer's Coffee Shop Publishing House
My Dear Ms.Emerson,
Welcome to my world of authors I love so much, I stalk relentlessly. I watch all posts, tweets, and new stories. Authors are my rock stars and you are my newest star. That feeling you might have of being watched, no worries, it's only me. You'll get used to it.
It's your own fault.
You wrote a story that had my head spinning, my belly churning, and my heart pounding over the underlying angst the characters exhibited at every turn. You gave new meaning to good vs evil. A decidedly sensual and erotic relationship that stirred my own passions and kept me thinking about your characters for days after finishing the story. All of that combined with a very well written, amazingly flowing story line, coupled with full on characterizations.
The eroticism was sizzling without crossing boundaries that make me close my eyes and not one drop of gratuitous sex as filler could be found in a single chapter. The sex became a necessary part of the story line showing a growth in the emotions of the characters. It drove the story.
Obsessed, yes. Again, your own fault.
The brokenness of Eric and Emma was heartbreaking.
Eric dealing with a destructive and abusive addiction.
Emma dealing with abandonment of the worst kind.
Their attraction was immediate and permanent. An exercise in good vs evil, both knowing the path they were heading was not healthy, but needed for their own sanity.
A need so great they both ignored the repercussions that were bound to happen.
And though there were some interesting secondary characters, I was completely mesmerized by Eric and Emma that everything around them faded away until it was only the two of them.
Their imperfections healed them in a way I could never imagine. I actually did a little cheer when they finally finally finally came together in a healthy way knowing they would make it.
The suspense and trepidation that continued just had me spinning at every page wondering what next could possibly happen to these two.
Fabulous debut, I am in awe. Truly in awe of your ability to deliver on angst and not poof it all away that so many other supposed angst stories do. You peeled it away layer by layer leaving the characters to the bare bone and then soothed step by step until I personally was smiling again.
The Righteous and the Wicked is why I love to read and why it is one of my 2014 favorite reads.
With much heartfelt stalkery -
Credoroza
Absolutely loved this story and will forever be stalking the author!
About the Author:
April Emerson moved to New York City after graduating from college with a degree in literature. As a nature lover, living in the city was a culture shock, but she soon began to enjoy being surrounded by so much energy. Submerged in perpetual crowds, April developed a fondness for people watching, which inspired her to start writing.
Drawn to both the light and dark of humanity, she strives to tell sexy and romantic stories with exquisitely complex characters. When she isn't writing, she loves listening to music or reading a good book while enjoying a glass of wine.