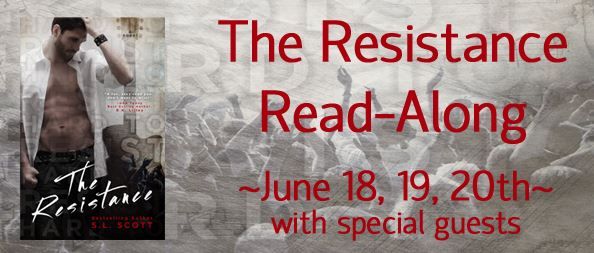 VIP All Access Backstage Pass to The Resistance Read-Along
A 2 day event where friends get together to read The Resistance. Whether it's your first time or your tenth reading the book, I hope you'll join us. Start a post or join the discussions after each chapter.
This party is for you.
Special guest appearances by authors and bloggers.
Prizes, Fun, and Frivolity. Invite all your friends to the event.
**Surprise Announcements During The Event**