All Haven Jameson ever wanted was to own a little piece of paradise. Now, she does, having established a successful luxury spa in St. Augustine, Florida. But when the property next door is sold to a mega developer and his pro-golf celebrity brother, who design trendy, bustling playgrounds for the rich and famous, she fears her dream could slip away.
Confronted by her late husband's infidelity, Haven learns everything she believed about her marriage was a lie.
She finally sets aside her grief and opens her heart to loving the widowed pro-golfer. Haven discovers that living a safe, loveless life is far worse than embracing passion and taking a chance on a man who's vowed never to love again.
Saturday, May 24 from 2:00pm - 4:00pm EST

Come join Mackenzie Lucas and guest authors for a 2 hour Facebook Party.
There will be Trivia Games, Giveaways, a Q&A with Mackenzie and many more giveaways from the guest authors!
It will be LOTS of fun so come and join us!
EARLY BIRD PRIZES:
RSVP Now to be entered to win random prizes up until the day before the party starts (5/23).
CLICK HERE TO REGISTER AND JOIN THE PARTY!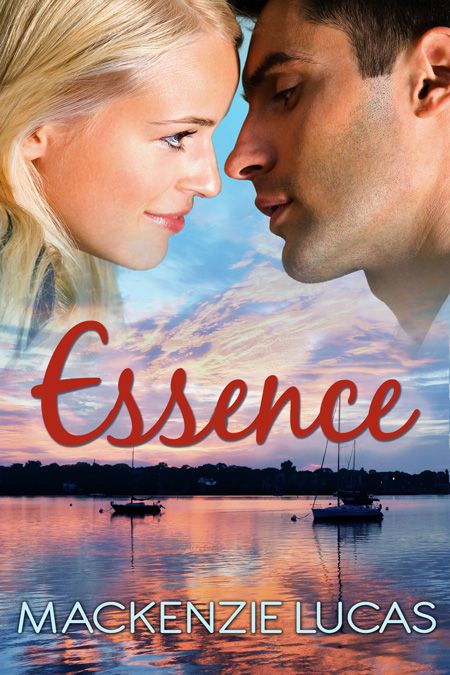 Add to Goodreads
Publication Date: January 1, 2014
Publisher: Soul Mate Publishing
Buy Links: Amazon | Audiobooks
All Haven Jameson knew for sure was that she loved this place and she wouldn't let someone come in and steal her business away by building a junk yard or a high-rise hotel-casino next door or adding a boardwalk with a carnival.
Hell, no.
Haven would fight for every granule of sand on that beach to keep that from happening. "I'll go visit Imogen this afternoon. See what I can do to influence her decision. You know I'm irresistible when I choose to be."
Sally crossed the room. "Honey, don't I just know it. The way men have always swarmed around you your entire life. Blondes do have more fun. And when I look up the definition of irresistible on Wikipedia, I see your picture. But, we all know you're more than a pretty face. All anyone has to do is look at Essence to see you're also a brilliant businesswoman. You've created something really special here, Haven."
Haven nodded in silent agreement.
From the doorway, Sally gave Haven a considering look. "We've been through a lot together over the years. Your determination and sheer stubbornness is part of your success. So if anyone can persuade Madam Carmichael to change her mind, it's you, my dear."
Haven rolled her eyes. "All right. Go, you. There are clients to take care of." She glanced down at the clipboard. "So this one's a pro golfer? Ugh."
"Yepper." Sally turned, one hand on the door frame, then looked back at her, a sly assessing expression on her face. "It'll expand your horizons."
"Boring is more like it. If you had to give me an athlete, why couldn't you give me that major league baseball player last week? He was hot, and seriously sweet."
Sally chuckled. "You'd eat sweet, darling. Besides, sweet won't stick or make you forget Miles."
"Harrumph." Haven scowled at Sally. "What about the oil tycoon who blew in on Wednesday. I liked him."
"Again, he was a player. And you don't play. He'd never stand two minutes against you. You'd call him out like you were reading his moves from an official playbook. No hesitation. Then we'd lose a wealthy, satisfied customer. Although, I gotta say he was a sizzler." Sally groaned. "And possessed the body of a tricked-out celebrity."
They both sighed.
Haven held the clipboard to her chest. "I love the scenery at Essence."
"Yeah, me, too," Sally said dreamily. "Believe me, Pace Daniels is anything but boring or sweet. Don't let the golfer moniker fool you. Give him a chance. I think he's interesting. You'll see. And you weren't ready for the Hawks' pitcher last week or the oil magnate from Texas." She smiled. "But I think you're ready now." With those ominous words, Sally disappeared.
About the Author:
Mackenzie Lucas is an avid reader of genre fiction. She writes contemporary and paranormal romance, and listens to an eclectic mix of music. She loves a good story, whether it's an erotic short, a full-length romance novel, or the narrative slice-of-life found in country music. In any story, emotional integrity and authenticity are most important to her as well as a big dose of romping hot sexual tension. She enjoys smart-mouthed, sexy heroines, hunky alpha heroes who know how to take care of their women, and plot twists that surprise her, but most of all, she just wants to experience the satisfying emotional arc of a character falling in love and finding what he or she needs most in life.
Mac is a small-town country girl with a world-traveler's heart. She grew up in the Allegheny Mountains of Pennsylvania and she's lived in Dublin, Ireland, within throwing distance of New York City in Long Island, and now in the Washington, D.C. area. She obtained her undergraduate degree in English Literature from Dickinson College and received her M.F.A. in Writing Popular Fiction from Seton Hill University. She's currently an author, a writing coach, a mother, and a wife.
With Mackenzie Lucas—whether you're reading her light paranormal romance or her small-town-based contemporary romance—you'll always find a heart-warming love story about connectedness, community, and emotional authenticity. And, no, it doesn't hurt that all her heroes are panty-melting gorgeous alphas and all their sexy, sensually aware heroines know how to stand up to them, give no quarter, and love them just as they are.
a Rafflecopter giveaway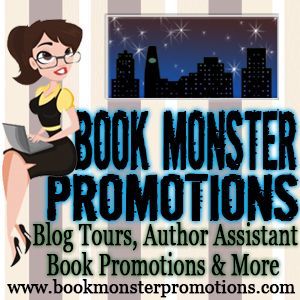 Website | Facebook | Twitter
Buy links are provided as a courtesy to the reader and do not constitute an endorsement by this blog or its owner.
In accordance with FTC regulations regarding giveaways, let it be known that Books and Fandom has not received nor does it accept any compensation for posting giveaways. Giveaways are at the the discretion of said tour host and/or author. All questions are to be directed to said tour host and/or author.