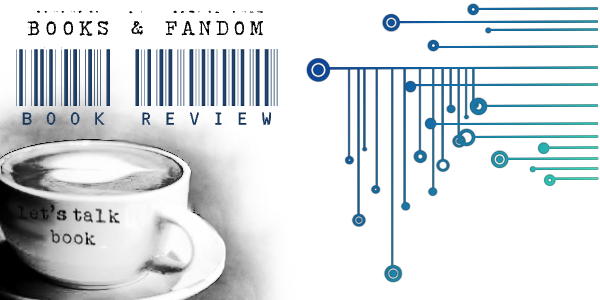 An emotional love story that follows the touch-and-go relationship of Hayden and Tenley; two young people who desperately want to love and be loved but are afraid to completely let go of their pasts.
As Hayden and Tenley navigate their new found but slightly unstable relationship, they want to trust each other, but Hayden is hiding a dark and shameful past that he doesn't ever want Tenley to find out about. And Tenley has secrets of her own that could make Hayden run away forever. When Tenley asks Hayden to put a beautifully elaborate tattoo across her back, the two form what they thought was an unshakable bond.
But when Tenley's past shows up on her doorstep, will Hayden stand by her side...or run?

I fancy myself a CWIA connoisseur.
I loved the story so much, I read it countless times while it was still posted, and once removed, I was able to get my hands on the PDF, and continued to re-read it. I never grew bored, I never skipped a word or a chapter, was always completely engrossed every-single-time.
Loved it!
The published version....
Was Clipped Wings my beloved CWIA?
Yes and no.
There original flavor of CWIA existed and I definitely recognized the story, but Helena Hunting rewrote practically the entire story and I mean the ENTIRE story. Rewrote it to the point that I was questioning the characters and plot. Even threw in an evil original character to trip me up!

Being the self proclaimed connoisseur that I am, this was not my beloved story...it was soooooo much better!!

Better you ask? Let me tell you why.

HH, yes that's how I refer to my friend, the author, you know, who wrote this story for me personally (in my mind this takes place and I always believe my mind), is really a phenomenal story teller.

I am also a wussperv. What's a wussperv you ask?

A wussperv is a reader who can't handle angst that goes on and on, never unwinding the drama, and ending the story with the proverbial "poof", all better. Oh! And loves smut. Smut just makes everything better.

So if you are going to veer in to angst, be forewarned, my tolerance is zero for writers who do not unravel the drama and the story will be ruined for me. Normally a ranty review will occur as well.

HH treads that line beautifully. She writes very angsty situations but does a wonderful job balancing the hurt.

The story lines do not go on to the point where you are so frustrated, hari cari will commence.

Obviously HH understands this pet peeve of mine. Her story telling is best described as a see saw of emotions . Up and down, back and forth. The reader is given the opportunity to breath and relax.

And if your reading angst, you do need to breath.

And breath you do...

Clipped Wings is raw, gritty, and intense. The characterizations were palpable. The writing lush.

And it is a romance. Not your typical romance though. The romance of Tenley and Hayden can be best described as a bouquet of nails peppered with baby's breath of angst.

Nails on a chalk board screeching love that crawls up your spine and grabs you by the throat.

Loved it!

Tenley and Hayden are damaged. They are also both young so the damage has become part of their core and dictates their actions as well as thoughts.

But they both want to be loved and love in return. Those feelings of belonging and acceptance are just a finger tip away, though neither know how to grasp and hold on.

Both are also dealing with circumstances they try to control, yet are boarding on failure threatening to pull them under. Yet they hold on to the new found sliver of love with each other.

Will they survive? Only time will tell.

Clipped Wings ended on a bit of a cliffie o_O , but not a cliffie that was forced so that you come back for book 2. The ending made sense and went with the flow of the story. Though I am dying for Inked Armor so I can see what happens and if these two can get it together!

Fabulous writing. Completely engaging. I was awestruck and memorized.

If your a wussperv like me and enjoy angst that flows, smexy smut, and good story telling, Clipped Wings is for you.
Absolutely loved this story and will forever be stalking the author! Review will also be posted on my
Loved These
shelf on Goodreads.
About the Author:
Helena Hunting lives on the outskirts of Toronto with her incredibly tolerant family and two moderately intolerant cats. She's putting her degree in English Lit to good use by writing contemporary erotic romance. She is the author of Clipped Wings, her debut novel, and Inked Armor.
ARC received from Net Galley in exchange for a fair review.