Book 1 in the Lessons in Love New Adult Romance series...
Alex Heron is a high school cheerleader. She's pretty, blonde and popular. Alex seems to have it all, but she's hiding a dark secret from her past that threatens to destroy her future. Only the handsome new math teacher, Mark Simmons, can see past Alex's façade to the real girl hiding inside. He wants to help Alex overcome her past, but will their developing feelings for each other get in the way?

Buy Link: Amazon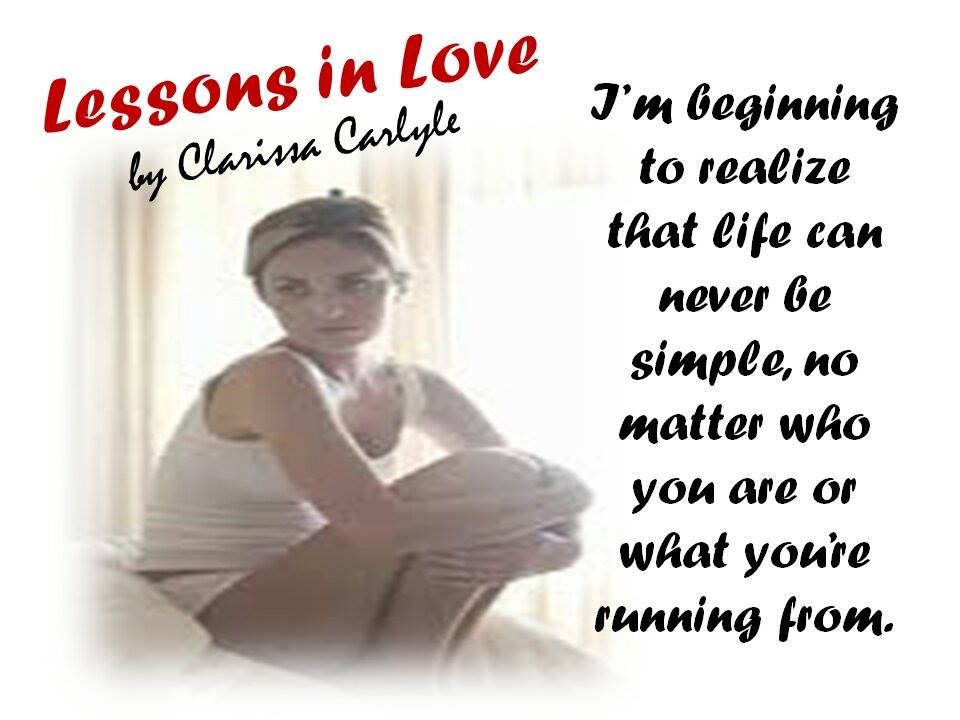 Almost a week had passed since Alex had gone from being the girl in Mark's car to the invisible woman. She was tired of second-guessing his feelings about her and more tired of her own constant attraction towards him. She was obviously deluding herself to entertain any sort of fantasy involving him, yet she couldn't help it. Each time she caught his scent or spotted him in the corridor, her heart raced in a way that no one else had ever been able to make it do.
The only way she could get through math class was to actually settle down and do some work, and as a result her grades began to improve.
"You got an A?" Claire gasped as they sat in their Friday morning class.
"Mmm." Alex nodded sheepishly.
"How did you manage that?" Claire asked, clearly amazed by the achievement.
Alex wanted to answer that all she had done was pay attention and apply herself, but knew that wouldn't be in keeping with her head cheerleader status. "I bought the answers off some guy yesterday," Alex whispered conspiratorially.
"Ooh," Claire exhaled, nodding in approval. "Why didn't you share?" She sounded hurt as she asked.
"I didn't want us both to get caught cheating." Alex offered an impromptu explanation, which seemed to appease Claire.
"Hope you don't get caught," she whispered across to her friend.
"Me too." Alex smiled at her.
Mark was winding down his class, having distributed test papers and solved all of the equations on the board. As usual his gaze had never once drifted to the back right of the classroom where Alex sat. Suddenly she felt his eyes upon her before she heard him speak, her breath catching in her throat as he did so.
"Miss Heron, can I see you after class?" His tone was abrupt. It was not a request but a command.
"Oh God, looks like he caught you cheating!" Claire sent Alex an apologetic glance before hurriedly packing away her stuff, not wanting to be tarred with the same cheating brush.
Alex watched Claire and the rest of her classmates scurry away, her heart already in overdrive, pounding within her chest, reverberating all the way to her eardrums, blocking out all external sound.
What did Mark want with her? He'd ignored her all week long; why speak to her now? Alex nervously approached his desk. Mark went to speak but then spotted the open door, beyond which were students milling around in the corridor, unenthusiastically meandering towards their next class.
He got up and walked purposefully to the door, swiftly closed it, and then headed back to his desk. He sat on top of it, close to Alex as she hovered nervously nearby. She could smell him, and it was intoxicating. She struggled to keep her focus.
"I owe you an apology," Mark blurted out, his stern demeanor instantly gone and the kind, open man from the cinema standing in his place.
"Huh?" Alex was caught off guard.
"I've been ignoring you all week. But you know that, right?" Mark looked deep into her eyes, and embarrassed, Alex looked away.
"I thought you were just being a tool," she told him flippantly, forcing herself to wear her arrogant cheerleader armor.
Mark merely smiled fondly at her insult. "You've every right to be mad. I just can't be seen to be too familiar with you in school. People will talk."
Alex was silent, staring intently at her battered Converse sneakers; thankfully the distressed look was currently in style.
"Alex, I'd risk losing my job if anyone knew we were…friends." He struggled on the last word, and Alex wondered why.
"What's wrong with being friends?" Alex challenged.
"You know what," Mark told her earnestly, and she felt her heart skip a beat as she dared to believe that perhaps he did actually see her as something more than just a friend. But if that was the word they needed to use to toe the delicate teacher-student line, then she was more than happy to do so.
"Are we still friends?" she asked cautiously.
About the Author: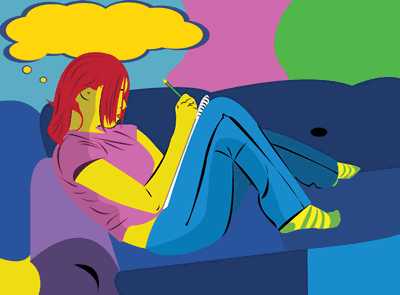 I have been an avid reader and writer since my earliest school days. Reading was my first and earliest passion that I can remember, often seeking the safe sanctuary of my room or the library to read everything I could. My favorite has always been romance.

I penned some romantic poetry in high school and was winning school awards for my short stories at 16. In college I would hibernate in the library for days at a time, consuming every short story and novel I could find. My diploma says Bachelors in English Lit., which I'm very proud of.


I probably drink too much coffee and eat too much junk food, but to compensate do like running outdoors when the weather is nice. I love shopping in the mall even if I never find what I'm looking for. I'm a hopeful romantic who prefers stories with a happy ending. You can often find me in a coffee shop either working on my next story, or with my nose in a book.
Blog | Twitter | Facebook | Amazon Author | Goodreads
a Rafflecopter giveaway
Twitter | Facebook | Website
Buy links are provided as a courtesy to the reader and do not constitute an endorsement by this blog or its owner.
In accordance with FTC regulations regarding giveaways, let it be known that Books and Fandom has not received nor does it accept any compensation for posting giveaways. Giveaways are at the the discretion of said tour host and/or author. All questions are to be directed to said tour host and/or author.