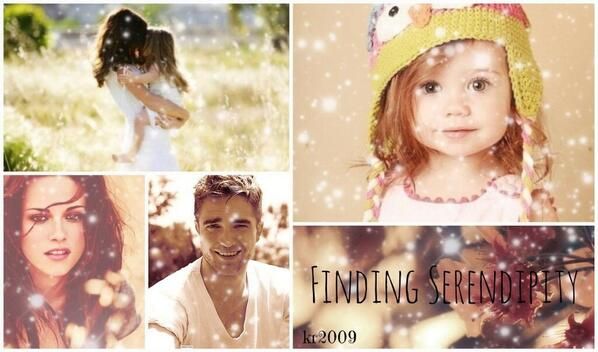 Story Link | Author Profile | Banner
Summary: Edward's breakfast errand ends in him stumbling upon something unexpected. He discovers that sometimes a simple good deed isn't enough. And sometimes, two homeless girls can completely change your life. AH.
KelleyRachelle is another personal favorite writer of mine.
Always lot's of feels. Some angst. Story lines that are never over the top drama. Consistent. Characters you will always fall in love with. And always a HEA.
These are my favorite kind of stories.
Finding Serendipity is the story of a homeless Bella, a hapless Edward, and a little girl named Lucy.
I love Lucy! And while I am not normally a fan of children as a main character, this Lucy is adorable and written so well, you look for her interactions with everyone in every posting.
There is the mystery of what led Bella to her circumstances, who Lucy's daddy is, and or course, Edward not to sure what he is doing, but going along with his feelings.
15 chapters posted so far, and I am personally looking forward to more!