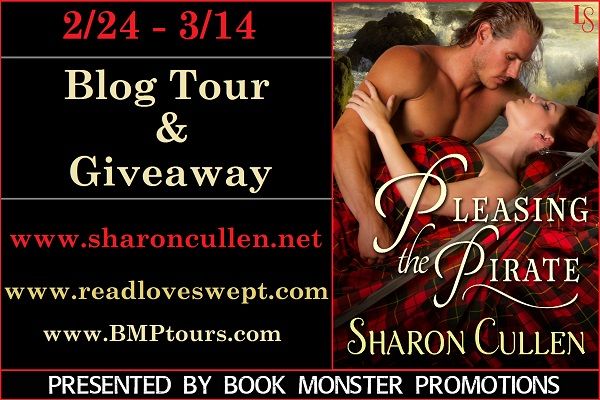 Two hearts are wrenched between love and duty in Sharon Cullen's tale of a ruthless pirate and the Scottish lass who fills him with desire for something greater than plunder.


With her clan's crops burned and their property confiscated, Mairi McFadden is desperate to free her brother from imprisonment so that he can take his rightful place as chief. Her only hope is the fierce English pirate Phin Lockwood, but the buccaneer laughs at her meager funds. His roving eyes, however, tell Mairi there's something else he'll take in exchange for her brother's rescue. Though she burns with hatred for the English, she'll do anything to save her clan.


The crown has made it clear that Phin has two choices: bring in a certain Scottish traitor or hang. And he's not about to let a tiny, whiskey-eyed woman get in his way, even if she is pointing a gun at him. When Phin learns that Mairi's brother is the very man he seeks, he's more than willing to use the lass as bait. But as the moment of capture draws near, Phin is surprised by his feelings for the courageous beauty who has him considering risking his life—for someone besides himself.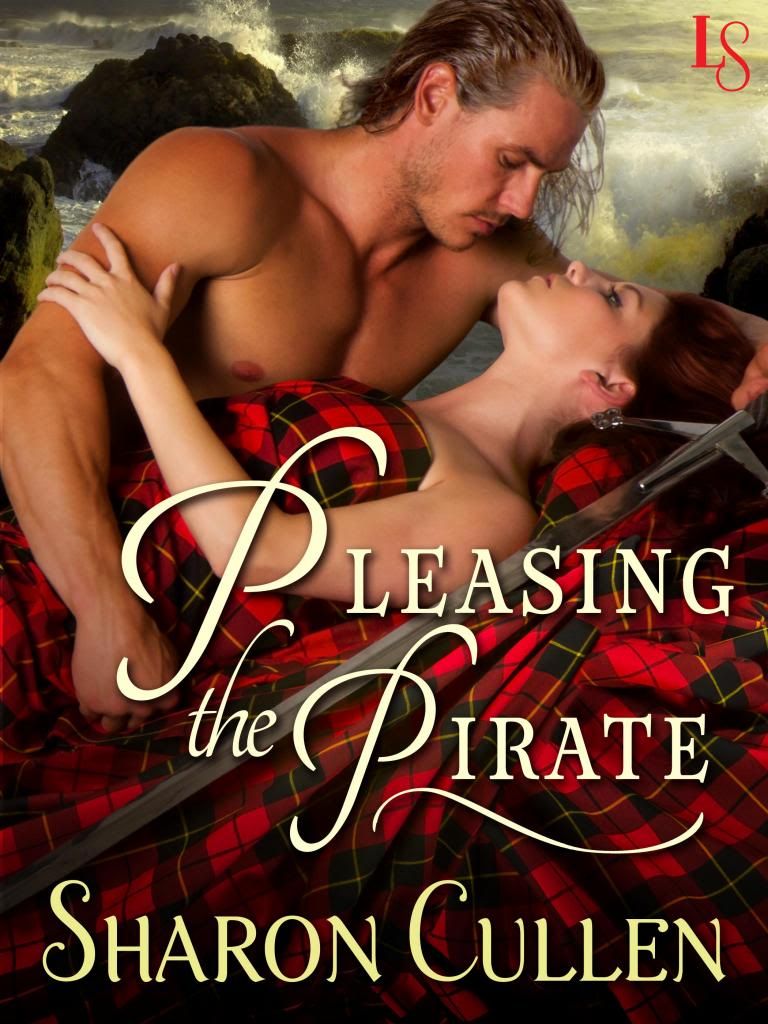 Loveswept Historical Romance
On sale February 25, 2014
About the Author:
After earning a degree in journalism from Ohio University, Sharon found the stories inside her head were more interesting than what was going on in the world around her. Yet, it wasn't until years later that she decided to pursue her secret dream of writing a romance novel. Since then she's been published in romantic suspense, paranormal romance, contemporary romance and historical romance.
The Notorious Lady Anne is Sharon Cullen's first historical and her debut novel with Loveswept. Look for The Infamous Lord Blythe coming in 2013.
Sharon's other job descriptions include chauffeur, laundress, cook and mediator to her three very busy kids, her husband and two dogs. She lives in southwest Ohio with her brood although her dream is to someday retire to St. Maarten and live on the beach.
If you'd like to find out more about Sharon and her books, you can visit her at her blog or her website. She's addicted to social networking so you can find her on Facebook and Twitter. Friend her! Like her! Follow her! She'd love to hang out with you and talk about her passion—books.
a Rafflecopter giveaway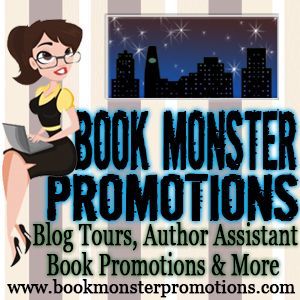 Website | Facebook | Twitter
Buy links are provided as a courtesy to the reader and do not constitute an endorsement by this blog or its owner.
In accordance with FTC regulations regarding giveaways, let it be known that Books and Fandom has not received nor does it accept any compensation for posting giveaways. Giveaways are at the the discretion of said tour host and/or author. All questions are to be directed to said tour host and/or author.