Friday, February 28, 2014
Mallory Durham has been left behind and it is making her feel less like an adult and more like an afterthought.
Divorce, sickness, educational aspirations being shattered, and her Aunt Sam moving into her home, have made Mal's life nearly unrecognizable to her.
When Tucker Scott re-enters her life along with his band, will they offer what she needs to once again find her voice and self confidence or will it strip her of it even more?
Told through the dual voices of Mallory as she navigates her new world, and Aunt Sam's letters to her niece, Beatless tells the story of two women at very different points in their life, fighting the same battles; proving that no matter what age a person is, there are always lessons to be learned.

Buy Links: Amazon | Smashwords
My Review:
When I read
Where We Fell, I had said in my review, "if it was
any indication of the author's magic, she has a tremendous future ahead of her. Amazing debut
."
Beatless is Amber L. Johnson's follow up release and it is a fantastic read!
Who knew I was psychic? Well, maybe not psychic. Maybe we just stumbled upon a new author who has the ability to tell a story that immediately grabs you. An author who gives you engaging characters, well rounded story lines, and an amazing flow to the ride she takes you on.
I had no idea what to expect when I started the story. I am not a fan of YA as many who know me are aware. I am just to old and wind up very annoyed at the characters, and not always in a good way. But I had read the author's debut, loved it obviously, so I was willing to give the follow up a chance...I am so glad I did. Not what I expected at all.
The summary to the story is spot on, it was exactly what the blurb stated. As I was reading, I kept stopping to think, how does someone write like this? The flow was stunning. You sailed through every chapter non stop. I could not put it down. I was so engaged with the story line, with the characters, and the reality of the characterizations. The story was so true to life when you are given the short end of the stick and have the proverbial black cloud hanging over you without being overly dramatic, grasping at cliches, or the typical YA "New Moonism". You know what that is, the ill fated and unbelievable "love triangle" topped off with the "one character leaves the other for their own good". That typical cliche just aggravates me, they are always so forced and loses the entire flow to the story. Hence why I am not a fan of YA.
None of those shenanigans happened.
Just a solid believable story line built with solid believable characters.
Mallory is a 19 yr old who in one year, smacks up against a bunch of dark walls. She misses much of her last year of high school due to mono, the college of her dreams is out of reach because of her parents divorce, they just don't have the money, her father doesn't come around, her mother leaves her for her job, her "best friends" leave for college and their friendship behind.
That's a lot of gloom and doom for one person. But it's how she handles it and moves on that I love.
Enter Aunt Sam.
What a great secondary character and the backbone to the story. Sam is Mallory's mother's sister who comes to stay with her while her mother is away. And Sam has some secrets of her own.
Then we have Tucker.
Tucker and Mallory know each other their whole life growing up. They reconnect, rebuild their friendship, and things
just
blossom is such way, it is totally believable
.
Tucker also has a dark cloud and combined with Mallory's, the story intertwines and weaves its way right in to your heart.
I loved how the author told this story. Every chapter opened with a letter from Aunt Sam to Mallory offering guidance, support, love, secrets, and a glimpse of the future.
It was in those letters you understood Sam and more so, Mallory.
The ending was beautiful, heart breaking, and cheer worthy. It's not that it was a huge surprise, you just didn't know how the pieces were going to fall. I love that about the author's writing, there is always a little underlying trepidation in her flow, you just aren't sure what path you are heading until you get there.
Great story.
Beautifully written.
Thoroughly engaging.
Believable characters.
Definitely give it a shot, you will not be disappointed.
Absolutely loved this story and will forever be stalking the author! Review will also be posted on my
Loved These
shelf on Goodreads.
About the Author: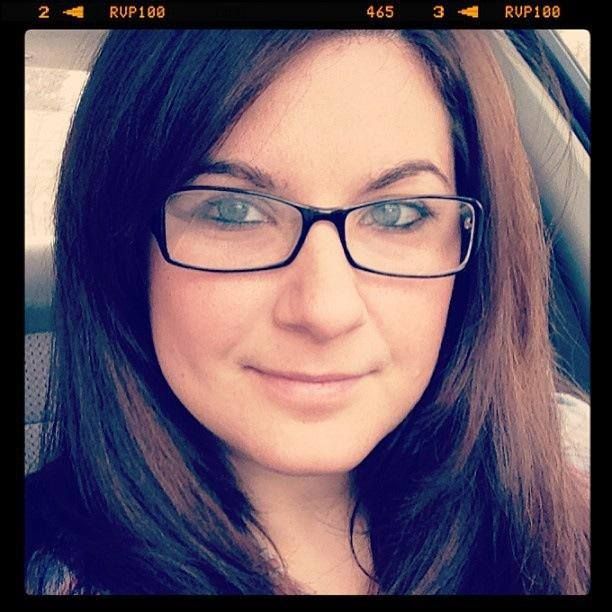 Amber is a full time mom, full time wife, is employed full time, and writes when she can. She believes in Happily Ever Afters that occur every day - despite the obstacles that real life serves up on a regular basis. Or perhaps they're sweeter simply because of them. She always has 2 rubber bands on her wrist, a song in her head, and too much creamer in her coffee cup that reads 'Cocoa' - because she's a rebel. If she's not at her desk, with her boys, or behind the computer, she's supporting live music with her arms raised above her head and eyes closed, waiting for the drop.
a Rafflecopter giveaway
ARC provided by author in exchange for a fair review.
Buy links are provided as a courtesy to the reader and do not constitute an endorsement by this blog or its owner.
In accordance with FTC regulations regarding giveaways, let it be known that Books and Fandom has not received nor does it accept any compensation for posting giveaways. Giveaways are at the the discretion of said tour host and/or author. All questions are to be directed to said tour host and/or author.