Abstinence makes the heart grow fonder...
Sex would be nice. But after giving birth, Sophie is a little self-conscious about her body, and her husband, Sawyer, hasn't even tried coming on to her. What's a girl to do? Don't blab to your friends, that's what! Their reaction is a mix of shock and pity, but they unite under one common goal: to get her laid. In one week, she's going to show Sawyer just what he's been neglecting. At her reluctance, the girls all agree to break out their push-up bras for a night of showing off their assets in support of her mission.
But Sophie wants it now. The talk with her friends sparks her to be the initiator, but when she tries turning on the charm, Sawyer still doesn't give up the goods. Now the only big O she's getting is offended.
So she hatches a little plan of her own...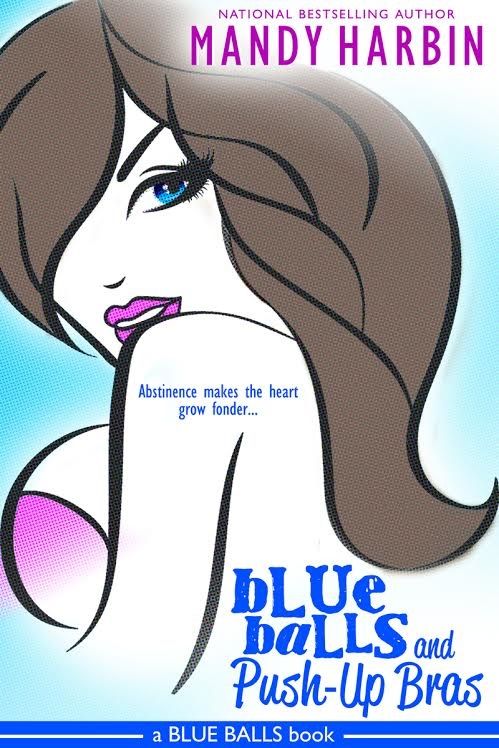 Buy Links: Amazon | B&N | Kobo | iTunes
My Review:
Absolutely hysterical, pee in your pants worthy little novella!
....and seriously smexy!!!!
Blue Balls and Push Up Bras is my first experience with the writings of Mandy Harbin. How can you resist the offer of a title like that? Well, I couldn't and this will not be my last venture in to the author's world.
The story line was simplistic and realistic. A woman's view on life and self after having her first baby and the changes that happen in a relationship.
And though a novella, there is a beginning, middle, and satisfying ending.
The writing was peppered with humor though out. Nuances that you had to really pay attention too. Great secondary characters rounded everything off.
Basically, Sophie has a baby and her hubs Sawyer hasn't touched her since. There is where the huge misunderstanding occurs. She thinks she is undesirable and he thinks not pressuring her for "me" time is giving her space and time to adjust.
Oh how wrong wrong wrong they both are.
The misunderstanding is not acknowledged until Sophie catches Sawyer in the shower um...pleasuring himself. Needless to say, she is very upset and the punishment commences, of course after they have talked it out.
Blue Balls & Push Up Bras is fast paced and hysterical. It is also very touching and sweet, especially the ending and Sawyer's amazing apology.
A sigh and swoon worthy apology.
Outstanding little novella and my kick off experience to a writer I will most assuredly be stalking.
Absolutely loved this story and will forever be stalking the author! Review will also be posted on my
Loved These
shelf on Goodreads.
About the Author: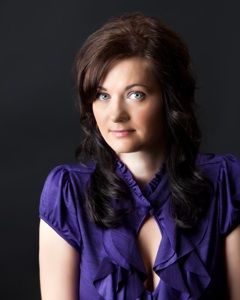 Mandy Harbin is the author of several books across multiple romance genres that range from contemporary to paranormal erotic romance. Her books include the award winning Darkest Sin, an erotic romantic suspense and first in the new Darkest series.
Mandy also continues to work on her Possession series, which explores BDSM elements with Digital Possession being the series starter, and the ever popular Woods Family series, which began with the best seller Surrounded by Woods.


a Rafflecopter giveaway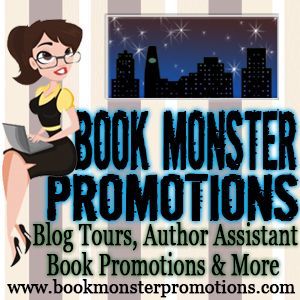 Website | Facebook | Twitter
Buy links are provided as a courtesy to the reader and do not constitute an endorsement by this blog or its owner.
In accordance with FTC regulations regarding giveaways, let it be known that Books and Fandom has not received nor does it accept any compensation for posting giveaways. Giveaways are at the the discretion of said tour host and/or author. All questions are to be directed to said tour host and/or author.
ARC provided by author in exchange for a fair review.