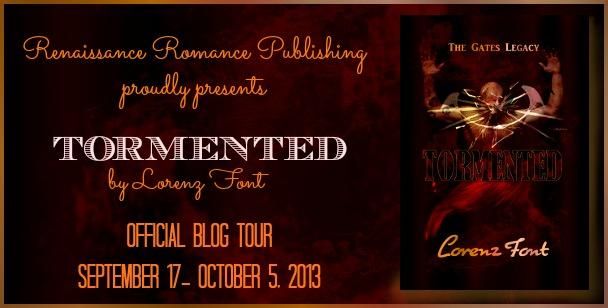 Tor Burns is a non-infected vampire who has taken refuge in the Tack Enterprises underground facility.
Having survived a vicious attack with his fellow vampire Harrow, he now has a new purpose.
Vampires afflicted with Gates Syndrome are still being hunted, and Tor is committed to saving them from the clutches of the Vampire Council. With a semi-cure within their grasp, Tor is reluctant to accept his new assignment: bodyguard to Allison Tack, the daughter of their fallen leader. Armed with an abrasive personality and fierce loyalty, Tor approaches this new responsibility with serious determination despite his reservations.
Vampire Allison Tack is the beautiful and timid co-heir of the Tack fortune. Infected and hunted by the Council, those lucky enough to have known her father are determined to keep her safe. A walking target wherever she goes, Allison wants to learn how to protect herself, but no one is listening. Sick of being the helpless one in the company of trained fighters around her, Allison vows to prove that she can fight alongside the best of them.
Meanwhile, the harem leader, Melissa, is hell-bent on unraveling any clue about her son Demetrius's fate. He disappeared without a word, and time has made her desperate. Stepping up her efforts, she seeks the help of Demetrius's son, Zane. With the additional manpower, Melissa finds the lair of the suspected vampires and wages war against them.
Thrown together by necessity, Tor and Allison can't continue to deny their attraction to each other. Tor wants to give in to his feelings for her, but old demons resurface. He must confront the past to prevent losing the best thing that ever happened to him.
A life must be given for a life taken. Will Tor have to sacrifice himself before Allison pays the price?
a Rafflecopter giveaway
My Review:
*Tormented picks up where Hunted, the first novel in The Gates Legacy series left off, and it is not a stand alone book. You will be completely confused unless you've read Hunted. There are just too many interwoven characters to jump right in, so I strongly recommend you follow the series.
With that said, I really enjoyed Tormented and I love Tor, not as much as I was crushing on Harrow, but he definitely has a place in my heart!
I am a huge fan of Lorenz Font's writing, previously having read Invisible Line and Hunted, and I have the ARC for Feather Light that I am also looking forward too.
The author has an uncanny ability to just reel you in to the worlds and characters she creates. There is no over the top drama, no roller coaster filled angst, and no grand gestures sweeping you off your feet. What you do get is just good story telling and deliberate building of the characterizations. Lot's of suspense, emotion, and depth that you develop your own roller coaster anticipating the characters next move.
Lorenz Font's writing just puts you in the middle of every situation and interaction going on, very visual and a lot of texture to her words. And yes, I have a serious girl crush on the author, in case you were wondering.
Now, on to Tormented.
We pick up right where Hunted left off. Harrow and Jordan are together and they have come together in such an easy and comfy way. Definitely deserved too I might add, you just can't help but smile for them. The story does move though with a really good pace giving us much more of Allison, Tack's daughter and the tortured but most alluring hero, Tor.
I really like Allison and Tor and was very pleased to see Tormented revolve so much around them and their budding relationship. Now their relationship is not an easy one at all. Remember Tor is very standoffish putting up walls around his heart. Allison has grown tremendously in her own right as well. Very feisty and spirited now. Reading these two was more like watching them that the dialogue was so descriptive, again I felt like I was part of the story. The emotions and chemistry they oozed was just wow!
And then there's Melissa. My heart just hurts for her and the search to find her son, Demetrius. So many feels happening.
And of course the evil Council is still about continuing in their reign of horrors to wipe out the infected vampires.
Tormented is really so good! So driven is the story line that you will find yourself reading non stop. The characterizations are done so well that that you truly believe in their existence. Not an easy task with the amount of vampire genres that exist but the author really nails it with her own uniqueness.
I know I am all bubbly and gloating but I hate giving spoilers and the story is so packed and interwoven it's difficult to contain myself.
Tormented is truly a must read, of course after you read Hunted first. The Gates Legacy is one of kind in originality that you will enjoy.
Absolutely loved this story and will forever be stalking the author! Review will also be posted on my
Loved These
shelf on Goodreads.

The Gates Legacy #2
Expected publication: September 17th 2013
Renaissance Romance Publishing
Buy Links: Amazon | BN
About the Author: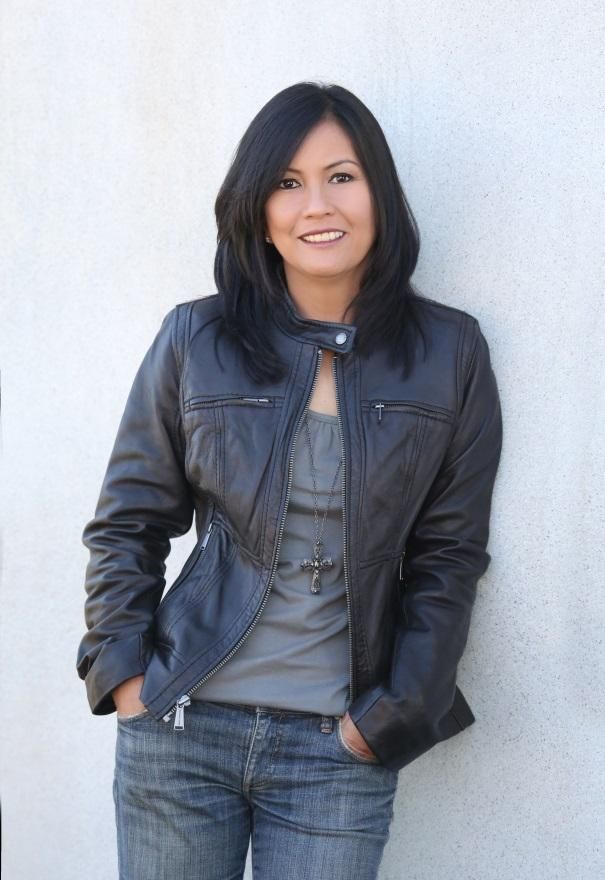 Lorenz Font discovered her love of writing after reading a celebrated novel that inspired one idea after another. She is currently enjoying the buzz from her debut novel Hunted, the first installment of The Gates Legacy trilogy.


Writing is therapeutic for Lorenz, and a perfect day consists of writing and playing with her characters while listening to her ever-growing music collection. She enjoys dabbling in different genres, with an intense focus on angst and the redemption of flawed characters. Her fascination with romantic twists is a mainstay in all her stories.
Lorenz currently lives in California with her husband, children, and two demanding dogs. She divides her time between a full-time job as a Business Office Manager for a hospital and her busy writing schedule.
Website | Twitter
Buy links are provided as a courtesy to the reader and do not constitute an endorsement by this blog or its owner. ARC provided by publisher.