While Kaybree continues to defend the city against the Angels, she also investigates her mother's secret society. She wants to believe that her mother will use the Witch's power for good, and wants to trust her heart and conscience to Galen. But are the Angels oppressors as he claims, or are they trying to prevent her mother's inventions from destroying the world? Kaybree's fate hangs on her ability to trust Galen, but as he takes charge of the city's defense and navigates its political currents with a manipulator's touch, she wonders which face he shows is his real one.
When the next Angel prepares to send a legion of monsters against the city, she journeys into the depths of the forest to stop the attack. The battle for humanity begins, and Kaybree must learn the truth of her mother's inventions or risk plunging the world into darkness and ruin. As she confronts the true villain responsible for the Angel attacks, she must also make a decision that will determine the future of all Nordgard.
The Girl of Fire and Lightning
(Kaybree the Angel Killer, Book Three)
Expected Pub: August 13, 2013
Buy Link: Amazon
Kaybree the Angel Killer (series description)
Kaybree is a teenage girl from Nordgard, an alternate history Scandinavia where mythical beings called Angels have protected and gu ided mankind for millennia--until they started attacking fifteen years ago. Her mother's organization, the Vormund Order, defeated the first Angel attack and has been guarding the borders by the forest ever since.
When Kaybree is called to the city and discovers her ability to transform into a being of fire and lightning, she realizes she is her mother's secret weapon against the Angels. Her mission is to defend humanity from their former protectors while her mother perfects a series of inventions meant to create a better world for everyone. But she soon realizes the situation isn't as simple as her mother wants her to believe. The Angels want to protect humanity as well, and her mother's inventions--or Kaybree's own dangerous powers--could be the reason for their attacks.
Joined by her friends--a bard, a scholar, a reindeer, and a mysterious border guard--Kaybree must battle the Angels while investigating her mother's organization and studying the ancient relics that allow her to use her powers. She knows that there must be a way to reconcile with God's holy messengers, and is determined to find the truth before a war erupts that could end civilization.
Kaybree versus the Angels (Book 1)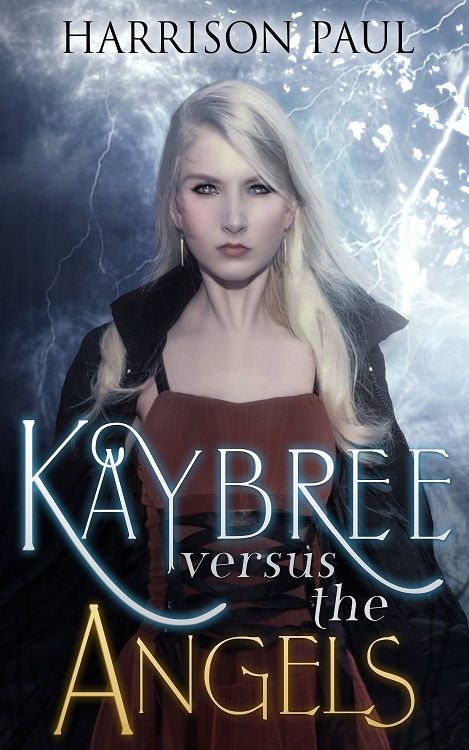 Kaybree has grown up hearing stories of the Angels, mythical beings who used to defend Nordgard from the creatures of the forest. After leaving mankind without guidance for centuries, they returned fifteen years ago, leaving a fiery swath of destruction.
When Kaybree is called to the outpost by the forest, home to her mother's mysterious Vormund Order, she stumbles into the latest Angel attack. Soon she learns that she has the unique power to fight them: the ability to transform into a radiant being of fire and lightning.
As she delves deeper into her mother's organization, though, she starts to wonder: why would Angels, holy messengers of God, attack people?Every answer she finds only sparks more questions. Because Vormund holds a deadly secret--one that could change Nordgard and the human race forever.
My Very Own Witch Hunter (Book 2)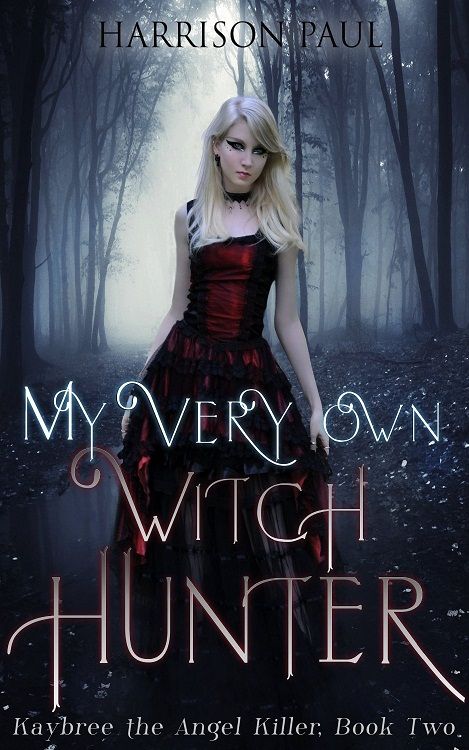 Kaybree is a Witch, a being born once a century with the power to break the world--a power which she wants to use to cure disease, alleviate suffering, and build a better world. But the Angels, mankind's holy guardians, have the sacred calling to eliminate Witches before they can use their power for evil.
As the Angels continue their mission to destroy her, they begin striking at her classmates. As the attacks escalate and a Witch Hunt breaks out in the city, she must balance her need to protect her friends with a strict set of rules to keep herself from harming innocents.
But even with good intentions, can a Witch ever use her power for good? Or is she fated to become the monster that the scriptures prophesy?
Buy Link: Amazon
About the Author:
Harrison Paul is the author of KAYBREE VERSUS THE ANGELS, the first volume of a young adult fantasy series set in alternate history Scandinavia, where a teenage girl must battle Angels to protect her town. Subsequent volumes are set to be published this summer.
Harrison has worked as a heavy metal musician, a Chinese translator at Nanjing University, a morning custodian, and a math and science tutor. He also served a two-year mission for the Church of Jesus Christ of Latter-day Saints in Taipei, Taiwan. He currently teaches high school Mandarin.
Buy links are provided as a courtesy to the reader and do not constitute an endorsement by this blog or its owner.