When does hiding the truth become an outright lie?
As an Army psychologist, Sydney Porter has heard her share of horror stories. The battle-scarred, down-trodden, and guilt-ridden have come to her office, seeking her help. When a highly decorated soldier is referred to her, she feels confident she can help heal his wounds. The chemistry between herself and Sergeant Aiden Thane is instantaneous. Sparks ignite and against her friend's advice, she opens both her home and her heart.
Torn between a voice of reason and her undeniable feelings, Sydney begins to question just what is hiding behind her lover's decorated uniform. What secrets are hidden behind his Purple Heart?
And does she really want to know?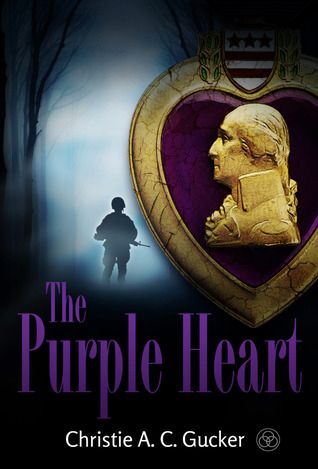 Goodreads
Buy Links: Amazon | BN
a Rafflecopter giveaway
I set off downstairs to quickly set the table, and then was off to the kitchen to begin making dinner. I started out making the salad, washing the greens and various vegetables. He was suddenly beside me, like he had just materialized there. Startled, I jumped and had to catch my breath. This seemed to make him chuckle. He was out of his uniform, and dressed comfortably in gray sweatpants and a black t-shirt. He looked amazing even when he was dressed down. I could see his build underneath the thin material of his shirt, and the sweats were hanging just perfectly to make my mind wander. "I hope I didn't scare you. I'm sure you're not used to someone sneaking up behind you around here. Can I help?" "No worries. I'm pretty skittish sometimes. And no, you're a guest. I wouldn't ask you to help. Just sit back and relax. I've got it under control." I continued with my dinner prepping. He reached out and put his hand on my forearm. "Please, let me help you. You're letting me stay with you, so the least I can do is pitch in. I can wield a mean broom," he offered. His voice was so calm and relaxing. It was like listening to an angel. "How are you with knives?" I asked, hoping for him to take over the task of salad duty, so I could start preparing sauce for the spaghetti. I hated chopping vegetables. "I'm an expert, Ma'am. Trained in all forms of weaponry." "I'm not sure if that makes me feel scared or safe." I giggled. He smiled and reached for my knife. His hand brushed mine, and I felt a quick flutter in my stomach. I looked up at him from under my eyelashes. Now I was flirting. I took a step back from him so he didn't think I was some kind of freak, inviting soldiers to stay with me so I could flirt and then have my way with them. In this instance, I wouldn't have minded, though. He smirked, began chopping carrots and slicing the tomatoes. We cooked the entire meal together. He seemed to be at home in the kitchen, like I was. I loved to cook, and was excited to have, not only someone to cook for, but someone to cook with. We dined on our homemade Italian meal with glasses of Merlot, and had the most amazing conversation. I told him about my parents and my childhood. He never mentioned his family so I didn't press him. We talked about the war a lot. We had both experienced it, and it brought us even closer together. We shared something that he couldn't with most other people. It was one of the reasons why I was so good at my job. When dinner was finished, he thanked me for a home-cooked meal, offering me a bit too much praise, which made me blush again, and then we proceeded to clear the table together. I grabbed our glasses and an unopened bottle of wine, and we moved over to the couch in my family room. I was really enjoying having company. This might actually turn out to be beneficial for both of us. I thought it might be a good time to work with him, now that he seemed to be much more at ease. He was still work, no matter how much I was enjoying spending time with him. "So, can you tell me more about what happened?" "You mean, why I'm not still over there?" I nodded. He immediately tensed up and sat straight back against the couch. He looked like a mannequin. "Not yet. I'm not ready to talk to you about that. Is that okay?" "It most certainly is. This is on your timeframe. So when you feel more comfortable." I smiled and placed my hand on his to let him know I meant it. We had plenty of time to talk, so I certainly didn't need to rush him. I didn't want to. I needed to take things slowly with him. I wanted him to trust me. Before I even realized it was happening, we had begun gravitating toward each other on the couch. I'm not sure if it was the wine or the company. It was probably a little bit of both. He became quiet, and just looked into my eyes. I just couldn't look away. I was lost there. The pull towards him was unstoppable and I felt myself start to lean in his direction. He gravitated back. My breathing became shallow as we inched closer and closer. Soon, we were so close that I could feel his breath on me, and smell the sweet scent of him. I took in a deep breath with the hopes of being able to taste him. He reached up and cupped my cheek. "You're quite beautiful, you know." I had no words; I couldn't speak and just waited, hoping he would lean in and kiss me first; and he did. His soft lips pressed against mine, and I felt the familiar humming that happened every time we touched, along with the now fluttering stomach I had recently acquired. I stayed perfectly still; afraid to let myself go. He pulled back and looked at me. "I'm not going to break, you know. You can kiss me back, if you want to, of course. I can't remember the last time I actually kissed someone. I'm sorry. I don't mean to be so forward and don't even know if you're already spoken for. Hope I'm not overstepping any boundaries." That was all I needed to hear. I reached up, twisted my fingers into his hair, and pulled his face slowly back to mine without ever breaking eye contact. I kissed him deeply, darting my tongue between his lips. He responded in kind and our tongues began to swirl together. I felt light-headed, but at the same time, I felt completely comfortable. We were completely in sync.
About the Author: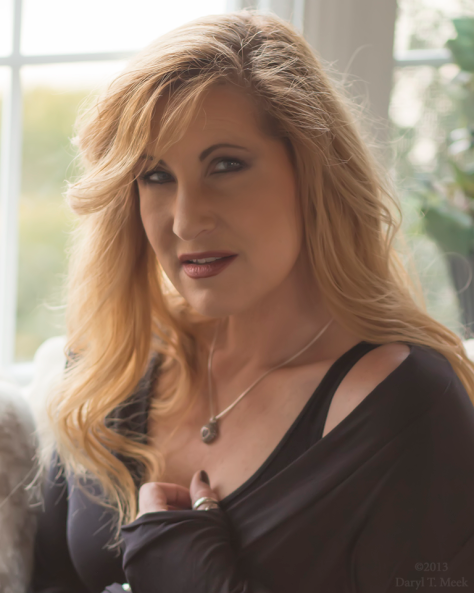 Christie A.C. Gucker lives in NJ with her husband, two daughters and a menagerie of pets. Being a mother is one of the greatest joys of her life. She has worked in the advertising industry for over 20 years as a degreed artist, but also works in the fine arts, especially sculpting out of stone or snapping photographs. Christie is also a singer and musician, and can be found singing on a few CDs.