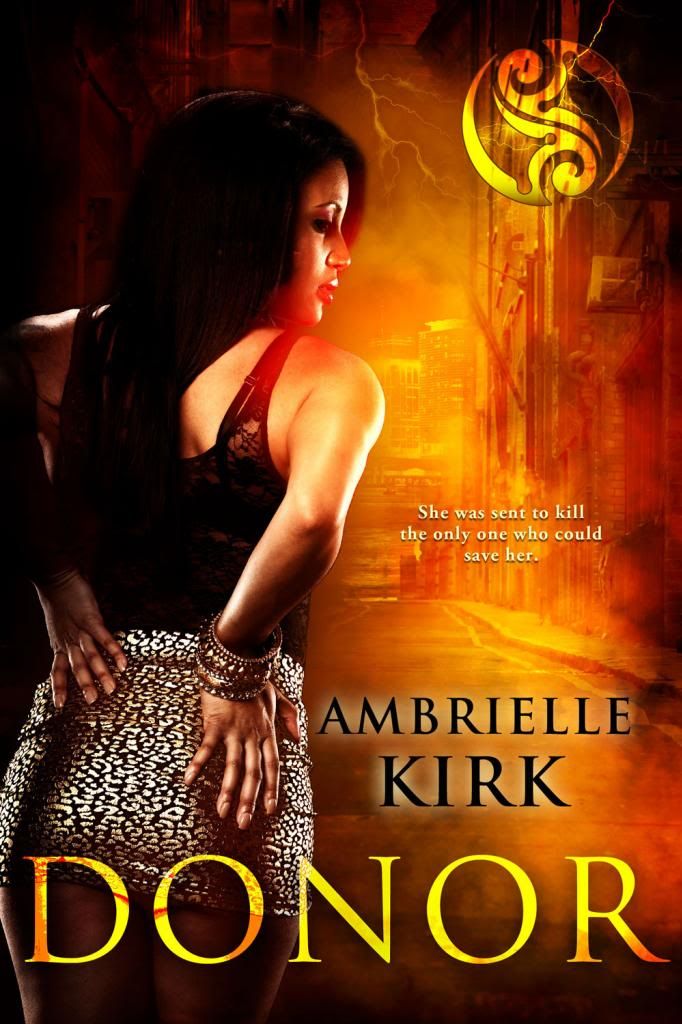 Dresdan Coven, #1 (enovella)
Re-Publication Date: April 28, 2013
Buy Links: Amazon | BN | All Romance Ebooks
Elaina was once a tracker of Dresdan, an ancient species of vampire. For years, she served District 5, whose prime agenda is to create a new race of humans. As a result of misguided politics and greed, the District becomes corrupted from the inside out. Before Elaina can expose the truth, District 5 discovers that her blood type contains the elements to create a successful hybrid. She becomes the hunted, but protection is found while in the presence of one vampire…
Vicq won't rest until he destroys District 5 and their immoral experiments are halted. Too many Dresdan have been captured and exterminated, threatening their existence and painting them all as animals. As he plans his attack against District 5, master vampire Russo orders his death for violating a prime law of Dresdan. But Vicq is not ready to cease existing…especially since he's found salvation with Elaina.
With very few on their side, Elaina and Vicq must cultivate a plan to ward off their enemies. In the process, they find lust, love, and new meaning to their special bond.
My Review:
Loved Loved Loved this story!! Vicq can bite me anytime he wants...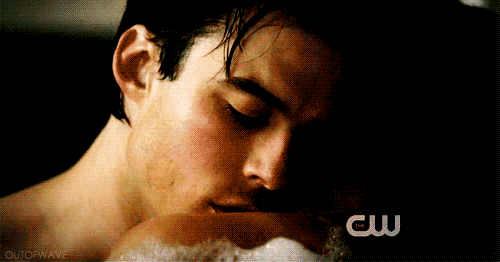 Oh how I love a good vamp romance! Vamps are and will always be my favorite paranormal genre and I am always looking for a new love.
Ambrielle Kirk's Donor does not disappoint.
First things first. Donor is a fast moving right from the get, action packed, smexy story. The characterizations were well rounded and the prose completely flowed. There was a very dystopian feel that made the author's world very realistic. The smexy scenes were steamy but appropriate. It is a vamp romance after all, the smexy must be steamy, it's to be expected!!
The author gives a brief prologue and a bit of background of who Elaina, Vicq, the Dresdans, and District 5 are. All very key to the story considering how fast the story moves right from chap 1.
Now for the good stuff...
As I said, fast moving...chapter 1 starts with Elaina being pursued by a vampire and 2 District 5 agents. Now, this is not good because there is a price on her head with the vamps as she was a former vamp slayer and an additional price from the District 5 who she has been in hiding from for the past 9 months. There is no leaving the District 5. When you sign up, you sign up for life. Definitely lots of suspense and mystery going on.
Thankfully the vamp is Vicq. Now there is a history with these two. They were lovers and Elaina was also his blood donor. Surprising since she was contracted to kill him and obviously as we can see, didn't. Elaina was also under the impression that Visq was exterminated by Russo, the Dresdan Master for breaking the rules. Vicq has been in hiding as well but watching Elaina to make sure she was safe.
Vicq makes his presence known because of the danger Elaina is in, District 5 has located her.
And this is only chapter 1!
The story moves on to Vicq and Elaina reconnecting, explaining why he was away letting her think he was gone. And even though Elaina was hurt, lonely, and mistrustful on a whole, the lust and passion between these two is palpable, something neither of them can deny. They are true soul mates and do what is necessary to stay together this time.
We move further on to a race cross country to Vicq's sanctuary, his newly built coven so Elaina will be safe and they can start a new as well as figure out a way to take down the District 5 and Russo. But it is not an easy trip. There is action, fights, mayhem, and a kidnapping that happen. It's a race against time to win and survive.
And while all this is going on, there is lots of smexiness between these two as well as conversations that give the readers a huge understanding to how serious the situation is.
I read this story in one sitting. There wasn't a chapter I didn't like. There were parts that had me sitting on the edge of the couch from the action and parts that had me slouching back just enjoying the ride.
A definite must read for all you fans of an action packed smexy vamp romance!
Absolutely loved this story and will forever be stalking the author! Review will also be posted on my
Loved These
shelf on Goodreads.
Author Bio: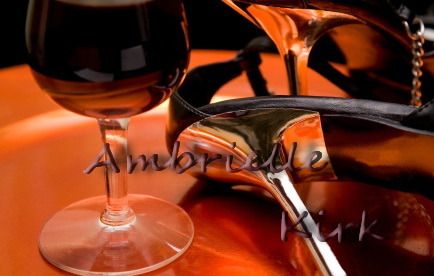 Multi-published author Ambrielle Kirk writes erotic, paranormal romance, and urban fantasy. Ambrielle lives in Atlanta, GA where she works in the accounting and finance industry. She holds a Master's Degree in Accounting. Since graduation she's worked in the public and private accounting sectors.

She is the wife of a loving husband, and the mother of a beautiful girl. She works and writes full-time.

A bestselling author in several sub-genres at ARe and Amazon, she has also earned a 2012 Swirl Award in the paranormal category. She's a PAN member of RWA, FF&P special interest chapter of RWA, and co-founder and treasurer of Cultural, Interracial, and Multicultural special interest chapter of RWA. Ambrielle Kirk is also an admin at the blog, IRMC Books.
Website | Blog | Facebook Author | Facebook Fan Page | Twitter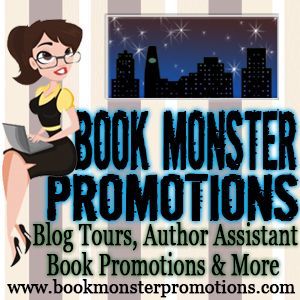 Website | Facebook | Twitter
Buy links are provided as a courtesy to the reader and do not constitute an endorsement by this blog or its owner. ARC provided by tour host.