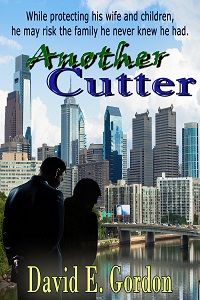 Secrets, hidden pasts, dangerous liaisons...
How much would you risk to protect the people you care about the most?
Self-made billionaire Robert Cutter made his money investing in struggling companies. When one of his most valued and trusted employees begins to act erratically it pulls Robert into a swirl of dangerous situations. Things escalate quickly and not only puts his life in danger, but that of his family and close friends.
Robert now has the life and family he never imagined for himself. He has to choose between protecting his immediate family, and those he considers "family". As the past and secrets are revealed, Robert finds himself questioning things at his very core - his decision-making.
And protecting his family may just mean losing the family he never knew he had.
a Rafflecopter giveaway
Excerpt:
Max was standing a couple of feet away from Robert, on his left side, and the driver was a couple of feet away, on the right side. The game was well underway and Sam's team was winning when he saw Joseph approaching. Suddenly Robert tensed, as he saw Max straighten up, his whole body and mind seemed to be on high alert. With a quick motion of his hand the driver closed in beside Robert and just behind him. The man's hand reaching for Robert's arm as he said, "With me, sir," and guided him towards the SUV.
One moment the parents were cheering on their sons' and daughters' soccer teams, and the next there was chaos everywhere. Joseph had broken into a full speed run cutting across the soccer field towards Sam, dodging several of the small children as he raced forward. The driver protecting Robert stopped and knocked him to the ground, as Max went into a crouch, his gun in his hand and sweeping across the field.
As Robert landed hard on his left shoulder he saw that Joseph also had his gun out.
The first shot rang out and Robert saw the cop standing beside his car go down, as he was just starting to free his gun from its holster. The bullet tore through the cop's left leg and buried itself in the door behind him. With the driver covering him, all Robert could do was watch, in what seemed like incredibly slow motion, as another shot rang out. Robert saw a shooter go down on the far side of the field, the rifle falling to the ground from his lifeless hands. More shots could be heard as the children scattered from the field, parents and children, trying to find each other.
Robert watched as Joseph reached Sam and in one fluid motion pulled him under his arm and took off for the SUV. The driver, kneeling in front of Robert, was firing behind Joseph and Robert saw another man go down. There were four more men charging the field with guns firing at the driver and Max. Robert had not even noticed that Max had moved onto the field and was running an intercept with Joseph, firing as he ran. Another man went down, and then Robert felt the driver topple over.
The man's gun lay on the ground beside him. Robert saw him clutching his shoulder with blood pouring from the wound. Robert grabbed the gun and, despite yells from Joseph, he stood up and ran towards them. Robert remembered what Joseph had taught him about handling the gun and held it, pointing down. The gun tight in both hands as he ran on. Max had passed Joseph and Sam, stopped and dropped to one knee. He was firing at the three men still advancing on them, and Robert saw in horror, that Max's left arm was hanging to his side useless.
Robert couldn't tell where the other shots were coming from - he guessed from one of Max's team that was hiding some place. Whoever it was, he was an amazing shot.
He fired one at a time, and each time found his mark. Robert passed Joseph carrying Sam, and Joseph shot him a look. He knelt and fired at the approaching men, leading him as Joseph had taught him. He saw the shooter he aimed at slow down as he grabbed his side and then topple as another bullet hit him. The third man was taken off his feet and toppled backward as Max hit him with several shots to the chest. The last man continued to run towards Robert and Max firing as he ran, trying to avoid the bullets flying at him. Just as it seemed like he was going to finally find one of them, the shooter's arms flung wide. He staggered forward for several more steps, his eyes already lifeless as he fell forward into the grass.
Max turned to Robert, as shouts of "clear" could be heard. Robert leaped up to his feet, desperately needing to check on Sam. As his eyes ran over the scene before him, he noticed the driver was sitting up with another gun in his good hand. He also saw two men jogging towards them and he stiffened before realizing they were part of Max's team. Robert turned looking around wildly searching and then saw Sam sitting on the ground crying. Beside him lay Joseph and he didn't appear to be moving.
Robert looked at Max and the two took off running.
About the Author:
I live in Southern New Jersey with my amazing wife, who is also my best friend. We live just outside of Philadelphia and about an hour from an awesome selection of beaches. It was on a beach that I wrote my first short story and I love to spend as much time as possible there. There is something so invigorating about the sun and the blue skies.
When not working on writing books or my blog I am a husband to an amazing woman, and a father to two fantastic young adults. I am also a corporate finance professional that spends the rest of my time helping executives and business leaders improve and grow their business. It is some of this experience, which has helped bring this story and the sequel to life.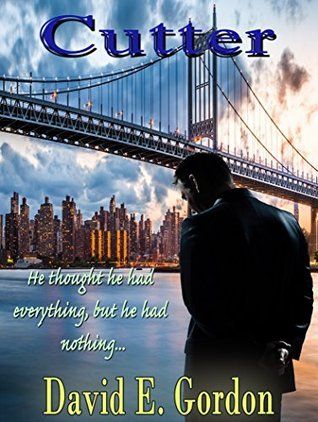 Goodreads
Amazon | Amazon UK | Nook
Power, fortune, and prestige…
Greed, threats, and dangerous liaisons…
Nothing is worth your life, but is your life worth living?
Self made billionaire Robert Cutter made his money investing in struggling companies. Plagued by "accidents", it becomes apparent that someone is trying to kill him. Injured by a concussion in one of the accidents, the agonizing realization is that his not-so-perfect past is coming into clear focus.
Cutter has everything a man could ask for - money, women, cars, houses, and power. But, with the latest attempts on his life, he starts to rethink his life and evoke change.
Soon he begins to realize that was important is no longer that significant.
He thought he had everything, but he had nothing.