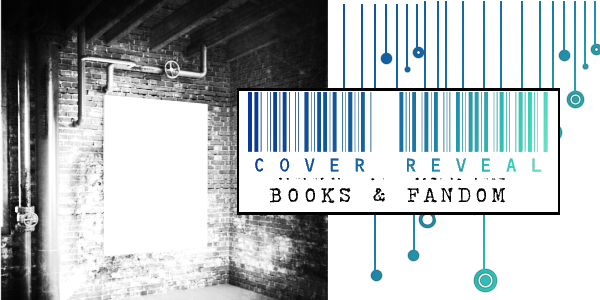 One man diving into the past.
One woman emerging from the depths.
At the age of seventeen, Amelia Baide won silver at the Olympic Games and was the second-fastest woman in the pool. Then one tragic night she crashed into a lake and was dragged out without a pulse. Now twenty-four, she is still haunted by it and hasn't swum again. Until this year's anniversary of the accident. It is a day unlike any other and a strange turn of events finds Amelia back at a swimming pool.
Harry Jamieson had eyes for one girl, while women and the media had eyes for him. As a trainer of Olympic athletes, he was an in-demand man. Until one boozy morning after … But from bad luck to pure chance he runs into his old flame, Amelia, at a swimming pool no less. She doesn't remember a thing from the night of the crash.
And Harry knows every single secret.
The pair joins forces—a comeback for Amelia and Harry's ultimate coaching opportunity. But dodging waves is hard to do; and even the strongest swimmer may sink.
Where We Belong is a second-chance love story for young and old, for swimming enthusiasts and romantics at heart.

Release Date: February 2015
In the minimal midday traffic, the drive to the pool took just forty-five minutes, and I only sped half of the time. The sun was so bright I had to wear glasses, but I welcomed the sensation of the heat that warmed fast inside the car. The glass windows were like a magnifying glass, the kind I used to use on ants as a kid to cook them alive. The whole trip felt odd, including seeing a car I recognised when I got close to the centre. It was parked on the side of the main road, one back wheel over the solid white line and the front angled off the shoulder so it tipped slightly into the dip beside the road.
I hadn't seen my mate Carlos McKnight for a couple of years, but I used to swim with him when we were in squad together, bleary-eyed at five thirty AM on a weekday before school. Then, nearly half a day would be gone by the time we started a 'normal' day. Everyone else dragged their feet, gulping cups of coffees like their day would not be possible otherwise. Then after school and dinner, as years wore on, we'd go to the gym together, and come back sweating and panting but still grinning at ten PM.
There's some shit in life that bonds people no matter how much time or space passes. As I parked my car and headed to the wide entrance doors of the leisure centre, I recalled the little memories: throwing Carlos and his dad in the pool—unfortunately with mobile attached—kicking off extra hard to drench our slightly fat and extremely balding coach, Kurt Hickson, when he gave us a hard set.
And Amelia Baide.
How once I would hold back my energy so she thought she'd almost beaten me.
How after two years of training together I couldn't beat her—not to save my own life.
How her smile would transport me into a daze, her plump lips and gleaming white teeth dazzling above all else.
How I would wrap my arms around her tummy and jump in with her just for an excuse to hold on longer.
To touch her toned, slim waist. To breathe in the watermelon-scented shampoo she used after sessions in the changing room. To feel the curve of her hips against mine.
I straightened my shoulders as I walked through the door and cleared my throat. It was time to get serious.
I wasn't sure the direction my career was heading these days. It'd slowed. Well, apart from some loyal swimmers I coached at Aqualions.
I didn't want to wake up to a purple room with glow-in-the-dark stickers as I had yesterday morning in Vivienne's (or Vivienna's) bed, but I couldn't picture anyone I'd want to sleep next to everyday.
No, that was a lie.
I would give everything over in a heartbeat for one more chance.
But life was a race. You had one shot to get there. You couldn't look back. And thinking back over the moments you'd fucked up did no good either.
I hoped like fuck Benny had a solution. Truthfully, I'd been drowning for six years now. Six years to this very day.
I didn't hear the holler at first—I was caught up in my own thoughts. But the second time when Carlos yelled out to me I heard it loud and clear. "No bloody way. Harry. Harry Jamieson." He walked out around the kiosk, briskly pacing over to me. "You won't believe who walked through those doors."
"No?" I said, voice shaken.
About the Author:
Writer, kid-at-heart, awesome partner, graphic design dabbler, book lover.
a Rafflecopter giveaway