Monday, December 15, 2014

Happy Release Day to Olivia Evans and her debut novel HOLLYWOOD & VINE!
Enter for a chance to win the GRANDPRIZE of a Kindle Touch with proof of purchase.
There are also chances to win e-books and more! Good luck!
♥BUY THE BOOK♥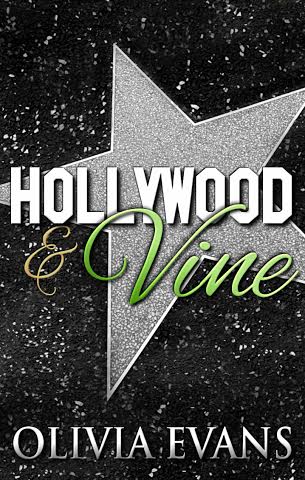 In the land of Hollywood, bright lights cover lies, truths hide in shadows, and the lives of the rich and famous are illusions created by smoke and mirrors.

When costume designer Josie Bane first lays eyes on Anders Ellis, she hates him instantly. Conceited and arrogant, he's the epitome of a Hollywood playboy. So it's much to Josie's dismay when he becomes the star of her sexual fantasies.

Never expecting to see him again, she gives in to her desires for a night she'll never forget. However, Josie soon learns that life is full of surprises. When their paths cross again, sparks fly. With three little words, Anders changes everything.

He's after one thing.

She refuses to give it to him... again.

When Josie realizes she's falling for a man that will never let her in but refuses to let her go, she must decide if the risk is worth the reward.

With a relationship shrouded in secrets and outside forces poised to tear them apart, did they ever stand a chance? Before the smoke clears and the curtain falls, Josie and Anders must distinguish between what's fact and what's fiction in a place where the truth is never black and white.





Olivia Evans is a dreamer by day, writer by night. She's obsessed with music and loves discovering new bands. Traveling the world and watching the sun set in every time zone sounds like heaven to her. A true Gemini, she follows her heart blindly and lives life to the fullest with her husband, son, and friends. Her other loves are: Chuck Taylors, Doc Martens, concert tees, gangster movies, sports, wine, craft beer and her shih tzu's.

a Rafflecopter giveaway