Monday, November 17, 2014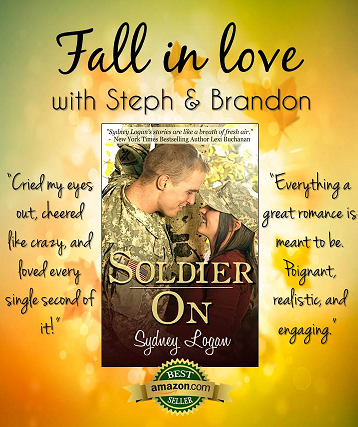 Will his call of duty break both their hearts?
Losing her father in Desert Storm has left Stephanie James with a bitter soul when it comes to the military. As a college senior juggling a full course load, Steph's only goal is to graduate with honors at the end of the semester. She's focused, determined, and a firm believer in all work and no play. Then she meets Brandon Walker at a New Year's Eve costume party. Despite his disguise, Steph finds herself attracted to the camouflaged soldier who curls her toes with a scorching midnight kiss.
Brandon is an engineering major and ROTC student from the hills of Kentucky. Growing up as the son of a major general has given Brandon firsthand knowledge of the struggles military families sometimes face. Now that his father's memory is fading, Brandon is even more determined to make his dad proud and graduate as an officer in the United States Army. Then he meets Stephanie, and suddenly, his focus is less on his military service and more on the pretty brunette who has stolen his heart. When he becomes aware of Steph's resentment toward the military, he worries their relationship is doomed.
When faced with the realization that she's fallen in love with a soldier, can Steph's wounds from the past be healed with love in her present . . . and in her future?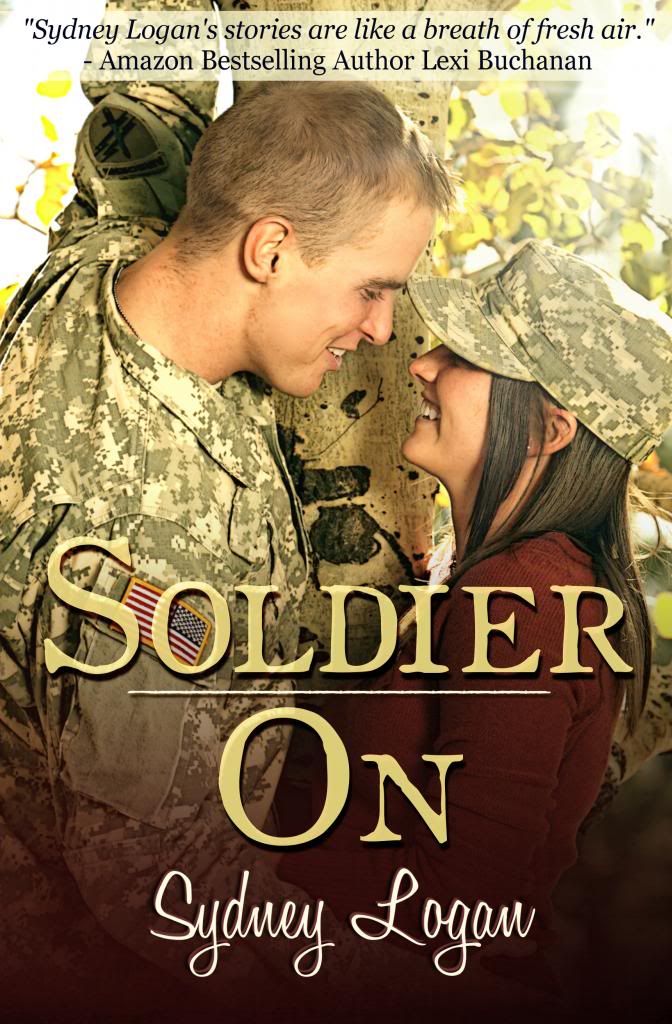 Add to Goodreads
Publication: June 20th 2014 by Mountain Media
Buy Links: Amazon | BN
"I never met my dad. He was killed in Desert Storm before I was born."
Brandon reaches for my hand.
"I didn't know that. I'm sorry, Steph."
"Thanks." I squeeze his hand. "You know, they say it's hard to miss something you never had, but they are full of it. I miss my dad every single day."
"I understand. It must make you proud, though. Knowing he died defending his country."
I bristle. It's the same speech I've heard all my life. Some families probably find comfort in the fact that their loved ones died in combat. I've even had people tell me that I should consider it an honor.
I guess I'm selfish. I'd rather have my dad.
"Could we maybe talk about something else?"
Brandon nods and gives my hand a squeeze.
"Sure," he says. "I know! Let's talk about our first date. Is tomorrow good for you?"
I can't help but laugh. "I thought this was our first date."
"Absolutely not. This is muffins and water. First dates are supposed to be epic. It's the story we'll tell our children, and our grandchildren—"
"You know, you're pretty confident for a guy who wears a paisley apron."
He grins. "Tomorrow night. You, me, and my old VHS copy of The Princess Bride. I'll kick the guys out of the apartment, and we'll order a pizza."
"How about my apartment, my DVD, and I'll beg Tessa to cook?"
His dimpled smile melts my heart.
"It's a date."
About the Author:
Sydney Logan is an Amazon bestselling author and holds a Master's degree in Elementary Education. With the 2012 release of her debut novel, Lessons Learned, she made the transition from bookworm to author. Her second novel, Mountain Charm, was released in 2013. She is also the author of four short stories – Mistletoe Magic, The Little Drummer Boy, Force of Nature, and Stupid Cupid.
A native of East Tennessee, Sydney enjoys playing piano and relaxing on her porch with her wonderful husband and their very spoiled cat.
a Rafflecopter giveaway