Tuesday, November 18, 2014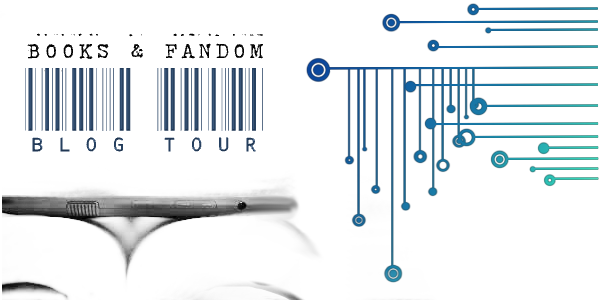 In a life driven by passion, famed artist Maxfield Caswell lives in a world of brilliant color and drama, pushing his art and affairs to his emotional edge.
He's stunning, charismatic and celebrated in the art world, but are the trappings of fame also destroying him?
For years intelligent and bright-eyed Ava Jacobs has worked diligently toward a career in the art world. Ava is swept off her feet when she meets the passionate artist. She soon realizes, however, that he's on a destructive path—one she doesn't intend to join him on.
In the decadent world of patrons, art groupies, and predators, feisty and beautiful Ava knocks Max off his pedestal. A stunned Max sees something special in Ava and offers her an opportunity she can't refuse.
As their lives and passions collide, will he realize that she alone has the power to heal him?
Can their hearts come together to create their own work of art?

Publication: November 4th 2014
Clampett Studio Collection
Buy Links: Amazon | Amazon UK | Amazon CA
BN | iTunes
Work of Art was definitely not what I thought it was going to be, IT WAS A RIDE my friends A RIDE!!!
And while I flipped flopped back and forth initially between, meh, yeah read this story line a 1000 times...oh I am liking this...I think I love it...hmm...not sure...to finally a big...I loved it!!
Confused?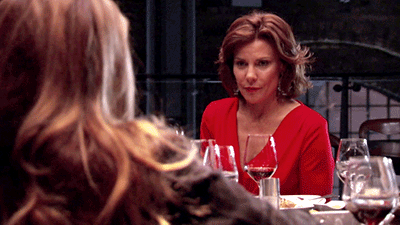 Yep, I confused myself too...let me explain...
I am a well know fan of the author. I love her writing style and how she tells a story. So of course when she announced she was publishing Work of Art, I was immediately all grabby hands. And yes, I am aware it is a P2P, not one I read, but that really doesn't matter to me. I read and review all stories equally.
What confused me was the actual story line. Work of Art seemed to be the over used typical contemporary romance story.
Brooding misunderstood artist. Naive, kind, innocent, savior angel heroine. Older distinguished man, possible love triangle.
Blah.
One of my least favorite story lines. Always predictable, always the same path, always the same ending. I thought, no Ruth, why would you go there?? You wrote Animate Me, a fantastic original spin on contemporary romance. You wrote Mr.365, another great spin on contemporary romance. You have the ability to take the same old same old, and spin it in to very unique and engaging story lines, making it your own. Why this story line??
Sigh...this is gonna be a looonnnggg read...so I thought...
And yep, the first few chapters were as I predicted, brooding misunderstood artist. Naive, kind, innocent, savior angel heroine. Older distinguished man, possible love triangle.
But at about chapter 10, all that changed and the story took off, with me racing to keep up!! I was like WTH was that??? Where did that twist come from??
The characters clicked. The secondary characters came alive. The story line started sprouting epic feels, and the roller coaster began.
The story came alive with a realism that had me googling all sorts of things and places. Nothing better than a story that completely engages you on all levels blending fiction with reality. And I loved the quotes by known artists that started every chapter. Nice little touch by the author.
Now as for the characters.
Max is our brooding artist. Gifted, brilliant, troubled, dark. He has a past that was not so much tragic as it was dramatic. The loss he suffers early on definitely colors his world. The lack of a strong guide speaks so loudly that you get why he is the way he is.
Ava, not as naive as I thought. She turned to be a strong and intelligent woman brimming with vibrancy and gumption.
When these two meet, the "instatraction" was there, but they were both holding back looking for the big "more" and "what ifs". Their relationship went from not getting along to friendship and back to not getting along. Both extremely stubborn for their own reasons. At one point I wasn't even sure Max felt the same for Ava as she felt for him.
I really began rooting for these two to get their act together.
Then we have Jonathon. Our older distinguished gentleman. I initially liked him and thought I could see Ava going for him. But after a while, I was not digging him at all and was really hoping Ava didn't fall in to his suave trap.
There were some really good secondary characters that helped drive the plot as well as gave a much better picture of Max and Ava.
Even with the beginning of the story a bit ho hum same old same old, the story moved in a way that I really liked. I wound up totally engaged with the characters and the roller coaster of emotions had my heart pounding quite a few times. I definitely am invested and moved in to the yep, loving the story category.
The ending, a huge WHAT cliffie, something I am not a fan of usually, but the story carried its self so well, I am on board and looking forward to book 2 to find out what happened.
Congratulations Ruth Clampett, you once again took the same old same old, and made it your own!!
Trailer and Cover by Jada D'Lee
About the Author:
Ruth Clampett, daughter of legendary animation director, Bob Clampett, has spent a lifetime surrounded by art and animation. A graduate of Art Center College of Design, her careers have included graphic design, photography, VP of Design for WB Stores and teaching photography at UCLA.
She now runs her own studio as the fine art publisher for Warner Bros. where she's had the opportunity to know and work with many of the greatest artists in the world of animation and comics.
The
Work of Art Trilogy
is Ruth's third publishing endeavor, following
Animate Me
and
Mr. 365
.
She lives in Los Angeles and is heavily supervised by her teenage daughter, lovingly referred to as Snarky, who loves art and visiting museums as much as her mom.
a Rafflecopter giveaway