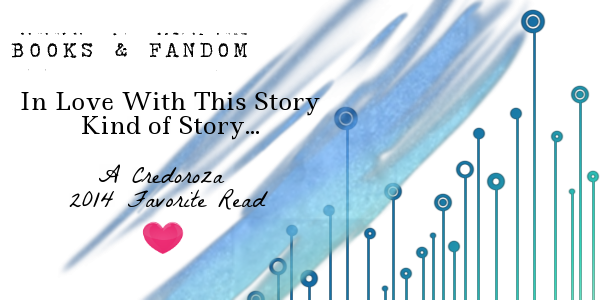 Ava's life is . . . complicated.
It's not every day a girl discovers she's not entirely human and unlocks hidden powers strong enough to make even the First Race take notice. Then again, Ava Michaels is no ordinary girl.
Now, the Race's Ruling Council wants her under their control, and that's just the beginning of her problems. Her boyfriend, Caleb Foster, has disappeared—accused of betraying the Race—and Ava herself is implicated in a crime she didn't commit.
Clearing their names will mean uncovering a web of deceit and intrigue with Ava woven right in the center. To unravel the strands, she joins forces with some unlikely allies; a Protector who once haunted her nightmares, a young girl with secrets as unexpected as Ava's, and a group of rebel Guardians who have their own fight against the Council.
Together they stand in a battle to find the truth, bring Caleb home, and secure Ava's freedom—not to mention save her life.

Series: More, #2
Published November 7, 2013
The Writer's Coffee Shop Publishing House
Ava's life is . . . complicated.
Well that is truly the understatement of the century!
Once again T.M. Franklin hits it out of the park with her follow up to More.
Dare I even say I loved it more than More??
Yes, I absolutely dare because WOW The Guardians was just an AMAZING ride! I am still a little giddy thinking about it.
After all the drama, trauma, and heart stopping palpitations of More, we find Ava back at school, transitioning into her "new life" with the humans while the Council watches to make sure she stays quiet about the Race.
Ava and Caleb have come to understand and accept their feelings for one another, though Caleb is still holding back a bit, leaving Ava somewhat frustrated and confused. But their banter is still as lovable and infectious as always. Caleb continues to help Ava train and understand her gifts. All seems to be going along well, until Caleb starts acting distant and odd. Ava doesn't want to push not knowing what the issue really is but then Caleb is accused of betraying the Council by joining the Rogues. Caleb runs, and Tiernan is brought in to bring Caleb before the Council. Ava doesn't believe that Caleb has switched sides and convinces Tiernan to let her come along while he tracks down Caleb.
The story really takes off at this point and T.M. Franklin once again leads us down a path of twists and turns as well as not knowing who to really trust. I especially liked Ava and Tiernan's blossoming friendship. And while he scared the bajeepers out of me in More, in The Guardians, I really grew to like and trust him.
The author's ability to seamlessly introduce secondary characters just added to the pace and flow of the story. And even though their are a multitude of characters and story lines going on, I was not at no time lost or confused. This is obviously a huge credit to the author's writing style, just again a big WOW.
I was again fully drawn into the author's world that I read this book in two evenings.
The multilayered story lines are nicely tied up with many answers held over from the first book, but still unsettled issues and questions exist leaving just enough questions and trepidation about the Rouges to leave you wanting more.
There is nothing better than a series moving along and getting better and better with each book.
Truly one of the best series I have read in a long time.
And....I am so HAPPY I have Twelve because I don't think I could have waited for what happens next to Ava and Caleb!!!
And Tiernan - OMG!!!!!!
The Guardians (More #2) is why I love to read
and why it is one of my 2014 favorite reads.
*Stop by tomorrow for my review of Twelve (More #3), the final installment of the The More Trilogy.
A Books and Fandom 2014 Favorite Series.
About the Author:
T.M. Franklin started out her career writing non-fiction in a television newsroom. Graduating with a B.A. in Communications specializing in broadcast journalism and production, she worked for nine years as a major market television news producer, and garnered two regional Emmy Awards, before she resigned to be a full-time mom and part-time freelance writer.

Her first published novel, MORE, was born during National Novel Writing month, a challenge to write a novel in thirty days. MORE was well-received, being selected as a finalist in the 2013 Kindle Book Review Best Indie Book Awards, as well as winning the Suspense/Thriller division of the Blogger Book Fair Reader's Choice Awards.


In addition to MORE and its sequel, The Guardians, Franklin penned the Amazon best-selling short story, Window, as well as another short story, A Piece of Cake, which first appeared in the Romantic Interludes anthology. Her new YA romance, which will be released in June, is Franklin's first love story without a paranormal or fantasy aspect. TWELVE, the final installment in the MORE Trilogy will be released in the fall of 2014.
Website

|

Facebook

|

Twitter | Goodreads