Sunday, September 7, 2014
#Women.
I fuck them. I use them. I pay them off. I find another. My demands are never denied. My contracts are always signed. They submit to me. Willingly. Completely. Temporarily. This is how it's always been.
Until I saw that filthy tweet.
@VaughnAsher My bare pussy. Your tongue. #ThingsIThinkAboutToGetOff
"FilthyBlueBird" thinks she can tease me with hashtags and then hide behind a Twitter handle? She thinks I wouldn't be more than happy to #RockHerFilthyWorld?
She's wrong.
Her online fantasy is about to collide with her public reality, and it's about to happen... now.

Never EVER EVER EVER assume anything with J.A Huss...you will be wrong every time!
Follow was no exception and boy was I stunned. And as always with this fabulous author, a real what the f***k is going on here! She loves her twists and turns and so do I!
I innocently thought I was going to read a smexy novella, something I like to do in between other reads, but nooooo, J.A Huss does not know the concept of the in and out for smexiness. Nope, she went and created a completely amusing and totally original story line, packed with smexy, sexy, and down right blushable situations.
"Good, girl. Not get on your knees so I can stuff my cock down your throat and make you choke on my come."
o_O
Well damn.
Seriously hot scenes that will have you doing the squirmy dance in your seat.
And the story. Come on, a dirty tweeter, a hot movie star, an amazing private island, contracts, agreements, fights, sex, family, disillusion, and dirty talk to the max!! Doesn't get better than that.
The the twist. Because it wouldn't be a J.A Huss story without one I have quickly come to learn.
It's a great twist with our dirty tweeter bailing on the movie star and the movie star just not going for that. You really need to read this! How the twist comes about and plays out was masterful!
And the cover...Steve Boyd...HOLY S M O K E S !!!
Now, this is a novella series.There are five books that will be released every two weeks so there is no real waiting to find out what happens. How the stories are being released, and the concept is explained in the EOBS, you know, "End Of Book Shit" as J.A so lovingly and amusingly puts it. Definitely read it, truly as entertaining as her stories.
What can I say, I am completely addicted to this author's writing.
About the Author: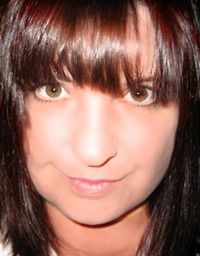 J. A. Huss likes to write new adult books that make you think and keep you guessing. Her favorite genre to read is space opera, but since practically no one reads those books, she writes new adult science fiction, paranormal romance, contemporary romance, urban fantasy, and books about Junco (who refuses to be saddled with a label).

She has an undergraduate degree in horses, (yes, really–Thank you, Colorado State University) and a master's degree in forensic toxicology from the University of Florida. She used to have a job driving around Colorado doing pretty much nothing but shooting the breeze with farmers, but now she just writes, runs the New Adult Addiction and Clean Teen Reads Book Blogs, and runs an online science classroom for homeschoolers.
Twitter | Facebook | Goodreads | Website