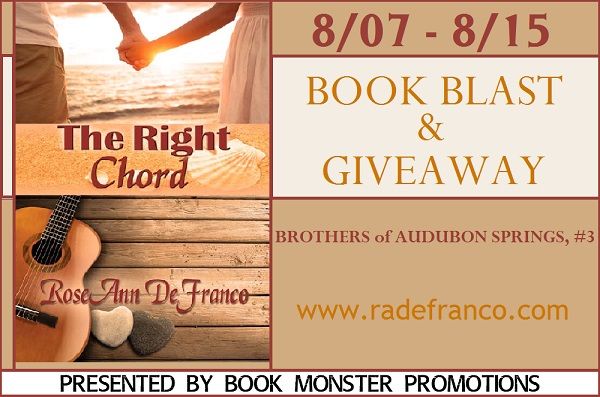 Years in the cutthroat L.A. music industry have Kit Maggio yearning for love and acceptance in her hometown, Audubon Springs. Her position as a Theater Arts professor doesn't erase years of being shoved aside by her family. Her baby sister is getting married, and her high school sweetheart doesn't recognize her. Will she ever find what she needs?
Vince Iuliano never imagined he'd be a single dad. Vowing no woman will ever again break his daughter's heart, he focuses on providing a happy and stable home. But when the love of his life rents the house next door, can he take a chance on happiness?
Vince never forgot Kit. Setting out to earn her forgiveness, they fall back into the rhythm of love and heat, much like the songs they wrote as teens. When L.A. calls, will Kit go, or stay and write her greatest love song?
Over 185 4 and 5 star Amazon reviews for the BROTHERS of AUDUBON SPRINGS Series!!

(Brothers of Audubon Springs #3)
Expected publication: August 6th 2014 by The Wild Rose Press
Kit turned to see what caused the stir. Vince Iuliano walked in followed closely by his brother Rafe. Her throat went dry. In what felt like slow motion, she tipped her glass to her lips and drained what remained of her beer. "I'm gonna need a re-fill."
"I'll have whatever one you're not having," someone said.
"One is married, and the other one is mine." She slammed her empty beer glass on the table and licked her lips. "This is for you, little sister. Watch and learn."
Vince had just approached the bar when she wobbled, with Natalie's help, to her full height which was roughly 5'10" in the black stiletto boots. After a few unsteady steps, the crowd seemed to part for her approach, fueling her sense of purpose. Rafe tapped Vince on the shoulder, and motioned in her direction. Vince smiled, his eyebrows raised in greeting. She looked over every inch of his delicious face and imagined the rest of him soaking wet like it had been in his fireman's photo. He was a feast for the eyes with those sweet, boyish looks that somehow managed to ooze a manly, adult sex appeal at the same time. He frowned when she licked her lips then glanced down at the condom necklace then over to the cheering group of women. Through the thick filter of alcohol she reached out, hooked one finger into his t-shirt and pulled him close.
"I need to make this look good." She pressed her mouth against his and he responded quickly. Her arms snaked around his neck, and her fingers wound their way through his thick, silky black hair. She grabbed on to it and pulled him closer. Vince pressed his large hands against her back until her chest crashed into his. Seconds later she felt his tongue against her lips. She opened her mouth, greedy to taste him, and shivered when his tongue met hers. The bar erupted in cat calls and cheers. She took her fill then dropped her head back and laughed. It was all too familiar, a memory really, and it felt so damn good.
"Look at me." He shook her shoulders.
It took an effort, but she managed to open one eye, then the other. Sure enough, Vince, and not a figment of her imagination, held her in his arms.
"Jesus, you're wasted."
"It was a dare," she responded with a shrug. "Lucky dare." She kissed her fingertip and tried to press it against his lips but missed and grazed his cheek instead.
"Prepared to party," he said, reading her necklace. "You aren't even going to remember this in the morning."
"I remember everything. You are the one who can't remember shit." She walked backwards a few steps before turning around to rejoin her group where she was met with massive cheers and high fives all around.
a Rafflecopter giveaway
About the Author:
RoseAnn DeFranco grew up in upstate NY with her nose in a book and a song in her heart. Following the pursuit of a musical theatre career in NYC, she turned her creative energy to writing funny, steamy romance with heart. A NJ shore transplant, she enjoys time spent at the beach with her family and would love to one day live in a quaint shore town like the fictional town from her BROTHERS OF AUDUBON SPRINGS series.
More information about these Contemporary Romantic Comedies can be found at radefranco.com.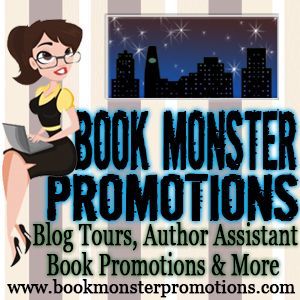 Website | Facebook | Twitter