Saturday was a HUGE day for so many of us. It was #OutlanderDay! Did you watch the first episode?? Starz and Ron Moore did an amazing job sticking to the authenticity of the story. And as a fan, I am so thrilled it wasn't made in to a movie, so much would have been lost and the story ruined. Outlander is a story best told on cable so the story can unroll properly as it deserves.
And the casting, perfect!! Caitriona Balfe and Sam Heughan ARE Claire and Jamie!!
To celebrate, I am posting the review from one of my favorite reviewers on Goodreads, Lucia, as well as her always amazing graphics.
************************
The year is 1945. Claire Randall, a former combat nurse, is back from the war and reunited with her husband on a second honeymoon--when she walks through a standing stone in one of the ancient stone circles that dot the British Isles. Suddenly she is a Sassenach--an "outlander"--in a Scotland torn by war and raiding Highland clans in the year of Our Lord...1743.
Hurled back in time by forces she cannot understand, Claire is catapulted into intrigues and dangers that may threaten her life...and shatter her heart. For here she meets James Fraser, a gallant young Scots warrior, and becomes a woman torn between fidelity and desire...and between two vastly different men in two irreconcilable lives.

* Lucia's 5 HUGE STARS * Review:
"Then let amorous kisses dwell
On our lips, begin and tell
A Thousand and a Hundred score
A Hundred, and a Thousand more"
Outlander is a complex story with multilayered depiction of characters that will touch your heart, consume your thoughts and mesmerize you with the beauty of its settings. This is the kind of book that you will live through together with main characters and you will never be the same once you finish it.
Claire Randall - a witty and compassionate woman from 20th century thrown into dangers of 18th century Scottish Highlands. James Fraser - a selfless and passionate Scottish warrior finding his way in the game of intrigues between Scottish lords and English superiors. What happens when fate brings these two people together?
"Does it ever stop? The wanting you? Even when I've just left ye. I want you so much my chest feels tight and my fingers ache with wanting to touch ye again."
First of all, let me tell you one important thing. Outlander is the most epic romance I have ever read. And when I say epic, I really mean epic - grand, impressive, outstanding, remarkable. Whenever I only think about Jamie & Claire, about their epic romance, my pulse speeds up. This book just simply has such a powerful effect on me.
Secondly, author proves her astonishing story-telling skills in this novel. The amount of research author had to do prior to writing this novel, the way she captured historical period, it is phenomenal. I was sucked into the story from early chapters and even the large number of pages never bothered me.
"Oh, aye, Sassenach," he answered a bit ruefully. "I am your master…and you're mine. Seems I canna possess your soul without losing my own."
I loved how authentic this story was, thanks to the use of old Scottish. I loved how adventurous and eventful this novel was. I loved how flawed and realistic characters were. I loved it all.
"I will protect you. To the last drop of my blood, mo duinne."
Outlander is not an easy read. Your heart will rejoice for the characters at one point, only to ache terribly for them seconds after. But reward for investing your time, mind and heart into reading this book is more than worth it. And this reward is Jamie Fraser.
"A big man, with hair like fire, and eyes like the summer skies". He is the perfect example of how to write unforgettable character. Stubborn but kind. Temperamental but courageous. Proud but selfless. Believe me, it is impossible not to fall in love with him. So, are you ready to meet Jamie Fraser?
"And you, my Sassenach? What were you born for? To be lady of a manor, or to sleep in the fields like a gypsy? To be a healer, or a don's wife, or an outlaw's lady?""I was born for you," I said simply, and held out my arms to him.
About Lucia:
Reading is my biggest hobby and I try to read as much as possible.
BLOGGER, READER and REVIEWER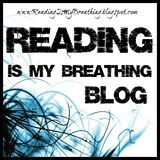 Twitter | Facebook | Goodreads | Website