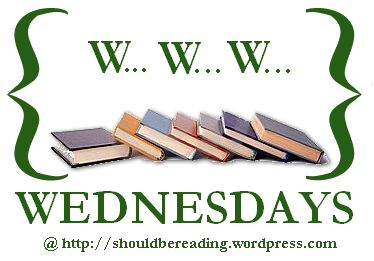 WWW Wednesday is a weekly sharing event hosted by Should Be Reading.
To play along, just answer the following three (3) questions…
1. What are you currently reading?
2. What did you recently finish reading?
3. What do you think you'll read next?
I am currently reading
Come Back (Dirty, Dark, and Deadly #2)
by JA Huss
I read the author's novella Come, and it was super amazing, I needed more
of James and Harper as well as what the blazes is going on in this story!
I just recently finished
How to Get Ainsley Bishop to Fall in Love With You
by T.M. Franklin
Loved it! This author renewed my faith in really good YA story lines
that even us old fuddy duddys can enjoy!
I think my next reading will be
Red & Wolfe, Part II (Red & Wolfe #2)
by Ella James
Again, another suspenseful, hot novella that I just needed more of!
Your turn...
PLEASE LEAVE A COMMENT with either the link to your own WWW Wednesdays post, or share your answers in a comment here (if you don't have a blog). Thanks!