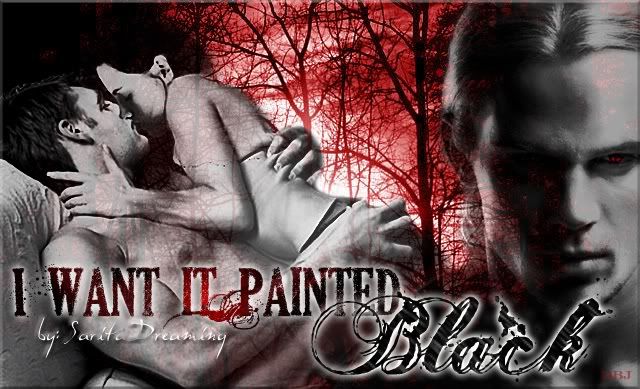 Story Link | Author Profile
Summary: Izzy Black *Bella* is a bad girl with issues. Edward Cullen is the vampire that brings it all down in an inner battle between darkness and light. He'll go to great lengths to melt her frozen heart.
I stepped in to the fandom in 2011 and have never looked back.
One of the first writers I fell in love with was Sarita Dreaming. I was so awe struck by her stories.
They weren't Twilight stories, well in name only I suppose, but definitely not the Twilight I knew. They were so much more.
I Want it Painted Black was my first Sarita Dreaming story.
I was completely drawn in by the characterization. Gritty, raw, dark, confused. Well, confused was me mostly. Who was this Bella? This was not Bella. Even Edward was not the Edward I knew.
But this was a story that let me know it was OK not to read the same old same stories. It was a story that stretched your imagination and emotions.
Now that it's finally complete, *throws confetti*, I am back reading it. I had to stop. It was entirely to intense and SR just wasn't able to update the way she used too. She had so much going on and I get that, I didn't like it but I got it.
So thank you Sarita Dreaming for completing this insanely emotional story and for opening my eyes to "another Twilight" kind of story.
And while I am here, you should definitely check out
A Measure of Grace
. Wow oh wow is ever good! Post-apocalyptic setting. Very different.
I would expect nothing less from the Word hOOr.