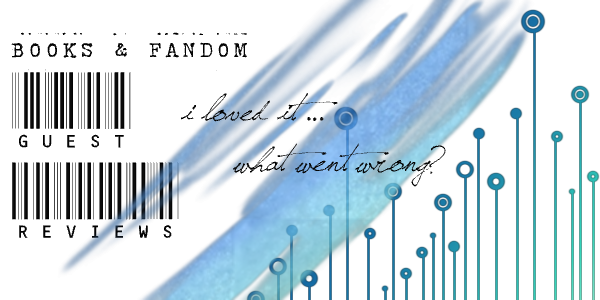 Anna has landed her dream job as an Assistant Professor of English literature at a prestigious college in the South. Instead of charging ahead with her career, however, she is confronted by hurdles, pitfalls and mysteries. Why does no one restrain the demented hoarder who secretly uses her office as his private storeroom? Who is responsible for her sudden loss in salary? What is behind the vandalism in her department? Is it a personal attack against her irreverent and somewhat unconventional teaching style?
Professor Giles Cleveland is supposed to mentor her in all this, but he's arrogant, sardonic, condescending, disconcertingly attractive and – Anna keeps reminding herself as the temptation to start a kamikaze affair with him becomes overwhelming – absolutely out of bounds. Anna and Giles grow increasingly reckless and it is only a matter of time before they will be caught and Anna's career will crash and burn. But when the crash comes, it's worse than Anna imagined. And far better than she could have dreamed.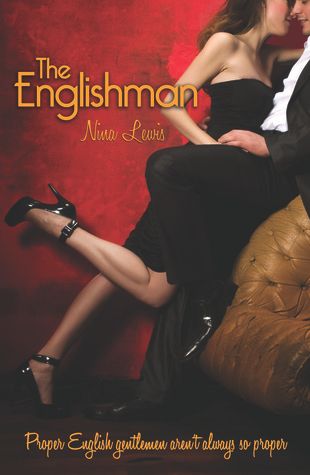 Add to Goodreads
Lucia's 4 Star Review: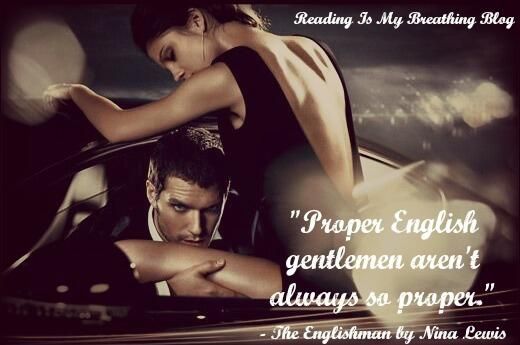 The Englishman is sophisticated, thought-provoking story with mature but sassy heroine and sexy English Professor, set in academic environment. This book serves as perfect insight into functioning of grad school, its policies, scandals and I enjoyed it immensely!
Anna is ambitious and determined young woman so when opportunity to get her dream job as Assistant Professor of English literature at prestigious university, she doesn't hesitate to accept it even if it means moving to opposite part of country. Anna is workoholic and her carrier is very important to her. So when she finds out that her mentor is supposed to be charming, charismatic but arrogant and reserved Professor Giles Cleveland, things get complicated for Anna...
After initial animosity between Anna and Giles, the two of them get to know each other a little bit and Anna falls in love with him. But is Professor Clevelend interested in Anna or is she imagining things? And is pursuing possible affair worth of jeopardizing her carrier?
Beside her personal turmoils, it seems like someone is trying to drive Anna away from university and make her stay as unpleasant as possible. So instead of concentrating on her work she has to play games with her colleaugues and students.
If you are familiar with English humour or sarcasm and do not mind reading about it, you will like this book a lot. Anna excels in both and I loved her sassy mouth. She was feisty but also able to mantain grace and elegance.
"Not all strong woman are dominating bitches."
During reading this book I thought I would burst out because of all that sexual tension between Anna and Giles. How can two people who are so incredibly attracted to each other resist so long, I would never understand. They had my admiration. If it was me lusting for sexy English Professor like Giles Cleveland, I would give in way sooner :)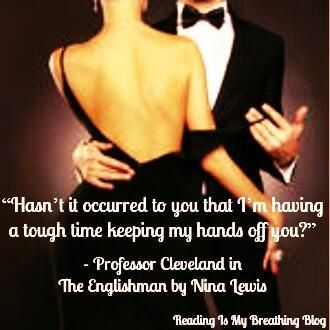 Overall, writing was exceptional. I am aware of fact that this book may not be for everyone. The Englishman is very smartly written book full of various knowledge, constantly making you think a lot about things hapenning in it. Some people may find it slow-paced, I found it fascinating and fulfilling. I dare to say that it has similar feel as Gabriel's series by Sylvain Reynard but premise, storyline and characters are completely different. It is just beautiiful writing, sexy Professor and concept of forbidden love that connect these two otherwise different stories. The Englisman is highly recommended book for readers who enjoy mature characters and well-thought storyline.
*Thank you as always Lucia for allowing me to poke around in your archive!
I have had the The Englishman on my reader forever and just have not gotten around to it yet. Definitely going to give it a bump up after this review!
Reading is my biggest hobby and I try to read as much as possible.
BLOGGER, READER and REVIEWER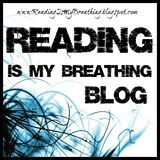 Twitter | Facebook | Goodreads | Website