Style and seduction collide in Jamie K. Schmidt's Heat—sure to please fans of Fifty Shades of Grey—as the world's best-dressed men and women shed their clothing . . . and their inhibitions.
On the run from her abusive fiancé, ER doctor Mallory Bryant arrives at her sister's Connecticut resort desperate for a place to restore balance to her life. But Club Inferno is more than a haven for the rich and fashionable. Beneath its elegant facade is an erotic playground where dominants and submissives play out their fantasies. At first, Mallory is wary of Max Spencer, the martial arts trainer acting as her bodyguard—until he introduces her to passion so intense she wants nothing more than to surrender to his touch.
As one of Couture's most skilled doms, Max enjoys taking Mallory to the limits of pleasure. It's a dangerous proposition, and as their sensual games draw them into a relationship beyond the boundaries of pupil and master, Max starts spiraling out of control. But when Mallory's violent past catches up with her, Max knows what he must do: draw her closer than ever before, even if it means risking a surrender of his own.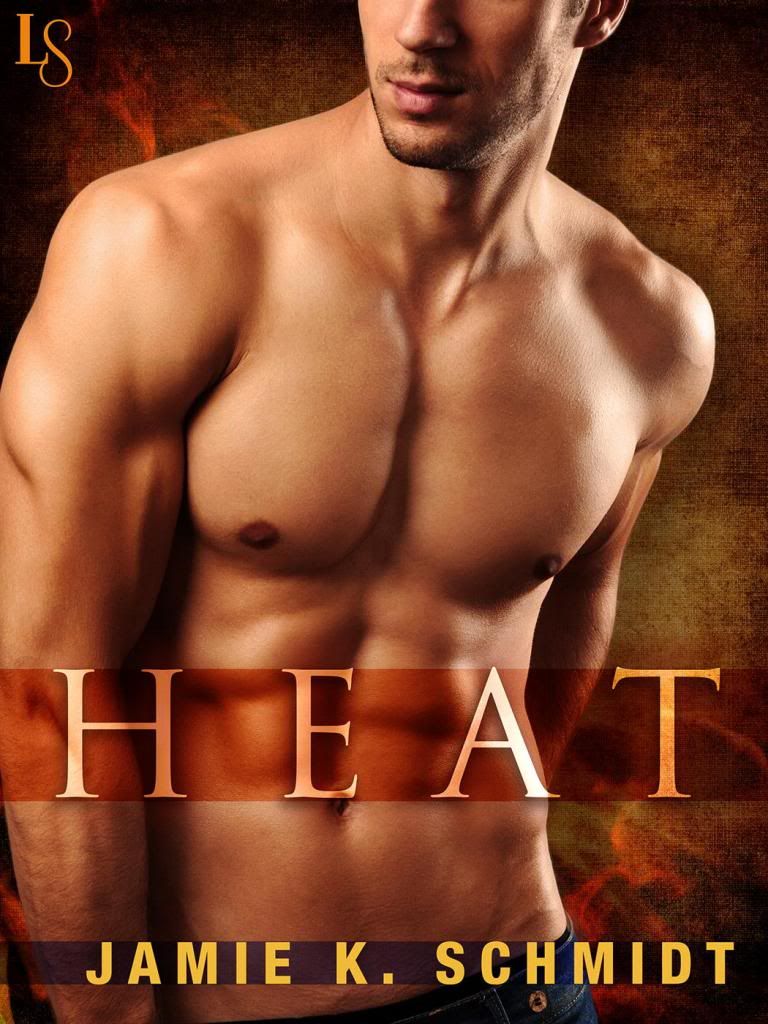 Add to Goodreads
Loveswept Contemporary Romance
Releasing, June 3, 2014
Buy Links: Amazon | BN | iTunes
3 1/2 Smexy Stars !!!
Heat was a very sensual story, light on the BDSM though. That's OK though, the story line was enjoyable enough to disregard what I initially thought the story would be.
There was a lot of anticipation and build up that never really came to pass. I can only assume because this is book 1 of a new series, there will be lot's more interwoven characters and story lines. Heavy situations that never quite resolved themselves as well as the author's light touch making the story more fluffy then emotionally dark which it could have very well been.
As for the story....
Mallory is a doctor on the run from her abusive, drug addicted lawyer fiance. That in itself was quite the conundrum, both professionals, both highly intelligent. The fact that the author is letting you know domestic violence and addiction holds no social barriers was a nice touch in my opinion. Mallory's parents were not very empathetic either believing in "appearance" is everything. This causes Mallory to never quite be honest with her family. It isn't until she hit's bottom that she runs to her sister Colleen, her free spirited, slightly not always doing the right thing kind of gal. I liked her, I actually liked her more than Mallory who came off as very whinny with no self confidence. Both qualities attributed to the abuse she had suffered.
Once at her sister's "spa" Couture, Mallory starts to blossom taking chances with herself, her sexuality, and opens up to making friends. Once Mallory realizes what her sister's business is, the high jinx start one after another. Some were extremely amusing, some down right dirty, and some very sweet emotionally.
Then we have Max. The Dom/Trainer. Mallory is instantly attracted to Max. He's hot, who wouldn't be? But Max is so much more than Mallory's guiding force to her new found self. He sees her for who she is and what she wants. Their banter was also a lot of fun, very high charged at times.
The story wrapped up rather quickly leaving some unresolved issues in my opinion, though Mallory facing her demons finally was definitely a bright moment in the story.
Good start to a new series by the author. Would love to see more of Nefertiti and Istvahn in the series. They were quite an interesting pair.
About the Author:
Jamie K. Schmidt has published more than thirty short stories in small-press journals and e-zines. She's an active member in the Romance Writers of America, serving as the president for her local chapter in Connecticut. When not writing, she relaxes with a mug of hot tea and knits or makes beaded jewelry. She sells her handcrafted items at the Dudley Farm during the summer.
a Rafflecopter giveaway
*Follow the Tour*
Buy links are provided as a courtesy to the reader and do not constitute an endorsement by this blog or its owner.
In accordance with FTC regulations regarding giveaways, let it be known that Books and Fandom has not received nor does it accept any compensation for posting giveaways. Giveaways are at the the discretion of said tour host and/or author. All questions are to be directed to said tour host and/or author.