Marlene Parker thought she met her soul mate at eighteen but when he left her pregnant and alone to pursue a life of rock n roll, she vowed to never love again. Now four years later, she is being offered the dream of a lifetime. Moving to France with her daughter to start anew. There is only one problem. Marlene's formative ex is back in town, and his pull is strong as ever.
Luke Anderson has everything a man could want. Fame, fortune and enough beautiful women to last him a lifetime. That is until a young runaway shows him what is truly important. Family. A word in which plagues Luke with regret. As a scared twenty two year old he ran away from the love of his life and their unborn child. Now ready to reverse his biggest regret with only three days to do it, Luke's fate hangs in the balance.
The question is, will he be able to convince Marlene their love story deserves a second chance?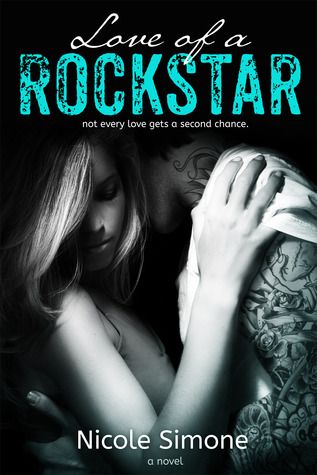 Published February 11th 2014
Buy Links: Amazon | BN
I stepped out of the limo into the frigid Seattle air. It had been almost four years since I came home and to be honest, my nerves were on edge. My fans screamed wildly as I gave them a quick wave and hustled inside for warmth. The elaborate entryway of the hotel reminded me how far I'd come since the beginning of my career. Back when I was a broke ass musician, I slept in the van along with the rest of my band mates.
Then again, we partied more than we slept. Alcohol kept my nightmares at bay and my emotions numb. That was in the past though; now, I was a new man, ready to face the consequences of my actions. My gaze landed on the receptionist desk where my manager said Marlene worked. Sure enough, there was a woman at the counter who looked like her but her hair was different. Shorter, blunt at the edges with side swept bangs. As if the woman could feel my eyes on her, she glanced up. I knew it was Marlene by the shocked expression on her face.
As if she was seeing a ghost.
Just to double check, I took a step closer. "M?"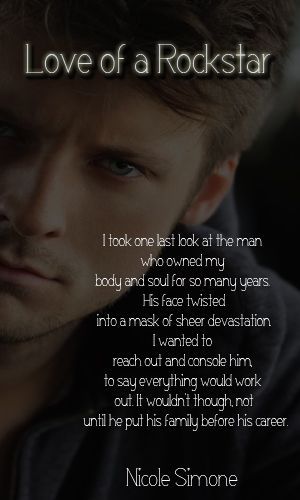 At the term of endearment, her tooth snagged her bottom lip and that was all I needed. My heart turned over in my chest as I looked at the woman who had haunted my dreams.
Her face was the same, still uniquely beautiful.
However, being a mother brought out an inner glow.
Like the first time I saw Marlene, it was as if I was staring at the sun. Happiness warmed my soul. It was obvious she didn't feel the same. Her wide-eyed stare turned into one of panic and my gut told me she was about to bolt. Quickly, I strode over but it was too late.
I held out my hand to stop her. "Wait," I yelled.
Marlene's long leg's sprinted toward the women's restroom where she disappeared inside. I knew I should have told her I was in Seattle instead of surprising her. My manager clasped her hand on my shoulder.
"What are you staring at?" She asked.
My eyes willed for the door to open and for Marlene to re-emerge. I was borderline desperate to hear her musical voice again.
"This time she was the one who ran away." I murmured I heard a smile in my manager's voice. "So what are you going to do?"
"I'm going to wait."
Four years ago, I walked out on the family I could have had. It would take a miracle for Marlene to forgive me and let me be a part of my daughter's life. Nonetheless, I was ready for the challenge.
They were everything I had left.
About the Author:
Nicole Simone works in digital media by day and at night, pen's character driven romance novels that will make your mama blush. She lives in Los Angeles, C.A with her fat bulldog named Humphrey.
Love of a Rockstar is her debut novel.
a Rafflecopter giveaway
Twitter | Facebook | Website
Buy links are provided as a courtesy to the reader and do not constitute an endorsement by this blog or its owner.
In accordance with FTC regulations regarding giveaways, let it be known that Books and Fandom has not received nor does it accept any compensation for posting giveaways. Giveaways are at the the discretion of said tour host and/or author. All questions are to be directed to said tour host and/or author.
ARC provided by author in exchange for a fair review.