BRANDED
Cavanaugh Brothers, #1
In the small town of River Black, Texas, sits the Triple C—a working cattle ranch that sustains the town. But it also holds painful memories and shocking secrets for the Cavanaugh brothers....
When the Cavanaugh brothers return home for their father's funeral, they discover unexpected evidence of the old man's surprising double life—a son named Blue, who wants the Triple C Ranch as much as they do. The eldest son, Deacon, a wealthy businessman who couldn't wait to leave the ranch and move on with his life, is looking to use his powerful connections to stop Blue at any cost. He never expected the ranch's forewoman, Mackenzie Byrd, to get in his way.
Mac knows Deacon means to destroy the ranch and therefore destroy her livelihood. But as the two battle for control, their attraction builds. Now Deacon is faced with the choice of a lifetime: Take down the Triple C to feed his need for revenge, or embrace the love of the one person who has broken down every barrier to his heart.
Excerpt:
Her horse lifted its head then, and nudged Deacon's shoulder. He grinned and gave the black gelding a few strokes on the neck. "Gorgeous animal."
"Yes, he is," she agreed, her smile widening as she turned back to the Overo. "His name's Gypsy, and he's all mine." Her voice softened. "Thanks to Everett."
Though the acknowledgement triggered quick irritation inside Deacon, he pushed it away. She thought the world of Everett, and nothing was going to change that. Except for maybe knowing the truth about what had happened all those years ago. And he wasn't sharing.
"So you going on a pleasure ride?" he asked as she reached for a bridle from a hook nearby. "Or is this work?"
"I told Blue to take the day off. The cowboys are moving cattle so me and my hangover are going solo to fix some fences."
As she slipped the bridle over the gelding's head, she paused for a moment. "I could use some help." She glanced up, her eyes shuttered now. "What do you think? You up for it?"
There was something in the way she'd asked that made warning bells go off inside of him. "You want me to help fix something I'm just going to break later?"
Her jaw went rigid, and for a moment, Deacon thought she was going pitch some choice curse words his way. Shoot, he wouldn't blame her if she had. But then took a deep breath, let it out and shrugged.
"It's an invitation, Deacon. Plain and simple." She cocked her head. "You either accept or you don't."
A loud whinny echoed throughout the barn, making Gypsy dance in place a bit, tearing Mackenzie's wide, stunned eyes from him. Deacon glanced past the gelding's head to a stall further down on the left. A beautiful chestnut mare with wicked eyes had her head out. She had to be close to seventeen hands and she was glaring at him. He liked her instantly.
"What's that girl's name?" he asked Mackenzie.
"Trouble."
His eyes cut to her. "You're kiddin."
She shook her head, her eyes suddenly bright with amusement. "Funny you spotted her, but I suppose trouble attracts trouble."
He gave her a wicked grin. "No doubt about that."
He left the Overo and walked over to the mare. He waited for her to dip her head an inch, give him some clue that she had a submissive bone in her body. When she didn't - when the black-eyed beauty flared her nostrils and pulled in his scent instead, Deacon laughed.
"She do all right with your gelding?" he called.
"Far as I know," Mackenzie said. "You're coming with me?"
He ran his hand up the mare's blaze. "Fixing fences," he muttered. At the damn Triple C. "Christ."
"Is that a yes, cowboy?" she called.
Hell. "That's a yes, Foreman."
"Good. Glad to have you along." She paused a moment, then said in a slightly sarcastic tone, "But maybe you want to take on something a little tamer. After all, you've been riding nothing but elevators for...What's it been now? Since you took to the saddle?"
Deacon glanced over his shoulder, spied her looking at him with those challenging blue eyes. His heart fairly turned over. Shit, what had he just gotten himself into?
"Twelve years?" she asked, her mouth raising up at the corners.
One dark eyebrow lifted. "Not that long."
"Well, she's a handful..."
"Not to worry, darlin," he said easily, giving the mare a good rub on her neck. "I like challenging females."
Mackenzie's eyes widened and her cheeks went pink. "You don't say," she muttered dryly, unclipping her horse.
"And riding doesn't leave you," he added, watching her. "Not when it's in your blood."
"Well, I guess we'll see about that." She started to lead her horse out of the barn, then she stopped and glanced back at him.. "Should I wait for you to tack up, city boy?"
Deacon grinned. "You go on ahead, darlin. I'll catch up."
"You don't even know where I'm headed." She reached for her gray Stetson, which was hanging from a hook on the wall and dropped it on her head.
Deacon's eyes ran the length of her, from boots to Stetson and everything in between. Good lord, she made his insides melt like a tarred road in August.
"Don't worry." He grabbed the mare's halter. "I'll find you."
Her eyes danced with amusement. "Getting cocky ain't gonna help your sense of direction none. But I have to say, I'm dying to see you try."
Without waiting for him to respond, she turned and headed out of the barn, her denim-clad ass swaying like she was hearing music inside her head.
Deacon turned away from the dangerous sight with a low growl. Oh, he'd find her all right. Not just because he knew her scent now, or because he was a helluva tracker, but because he knew every inch of this land. His land. Knew where fences got busted most often, where the water gaps happened after the rain.
He opened the stall door and eyed Trouble. "You and me, we got a job to do. You like huntin for treasure?"
She tossed her head and snorted.
"That's what I thought," he chuckled.
Add to Goodreads
Cavanaugh Brothers, #1
Release Date: June 3, 2014
BROKEN
Cavanaugh Brothers, #2
The Cavanaugh brothers left behind River Black, Texas, long ago. But after their father dies, bequeathing them the Triple C, a cattle ranch that sustains their small town, they return—and confront the painful memories of their childhood home and the truth about their sister's murder…
For years, James Cavanaugh has traveled the world as a horse whisperer, but even the millions he's earned hasn't healed the pain he hides behind his stoic exterior. Forced to tackle old demons at the ranch, James throws himself into work to avoid his true feelings. Until he meets a woman who shakes the foundations of his well-built walls…
Sheridan O'Neil's quiet confidence has served her well, except when it comes to romance. Tired of rejection, she's ready to swear off men. But after being rescued from a horse stampede by the most beautiful cowboy she's ever met, her resolve wavers. Only, as Sheridan uncovers James's belief that no woman is safe with him, she wonders if such a wounded man could ever give in to love, or if some hearts are too broken to be healed…


Add to Goodreads
Cavanaugh Brothers, #2
Release Date: October 7, 2014
Pre-Order Links: Amazon | B&N | iTunes
About the Author:
Author of the Bestselling Mark of the Vampire series, Laura Wright spent the early years of her life immersed in the worlds of singing, acting and competitive ballroom dancing. But when she started writing, she knew she'd found her true calling. Laura lives in Los Angeles, California with her husband, two children, three dogs, two frogs and two fish. She's been thrice nominated for a Romantic Times Reviewer's Choice Award, and loves hearing from her readers.
a Rafflecopter giveaway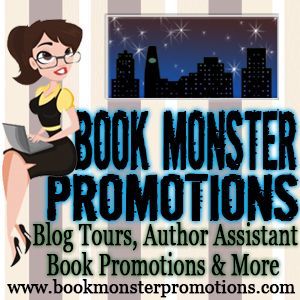 Website | Facebook | Twitter
Buy links are provided as a courtesy to the reader and do not constitute an endorsement by this blog or its owner.
In accordance with FTC regulations regarding giveaways, let it be known that Books and Fandom has not received nor does it accept any compensation for posting giveaways. Giveaways are at the the discretion of said tour host and/or author. All questions are to be directed to said tour host and/or author.