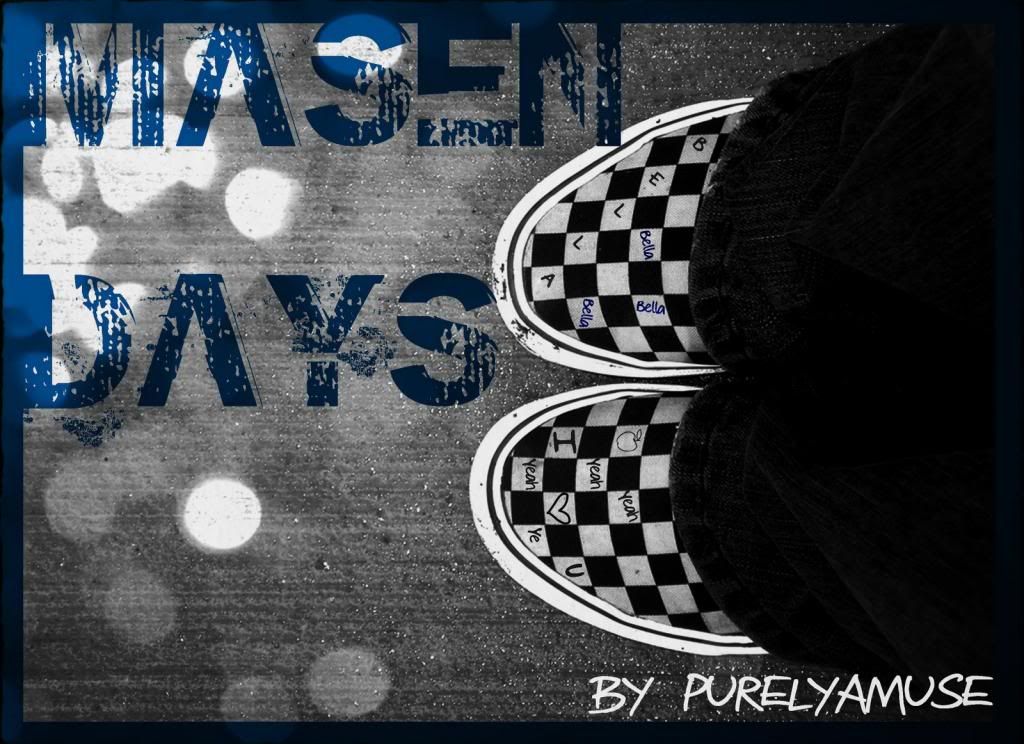 Story Link | Author Profile | Website
Summary:
Bella meets Masen at the local skate park. He's a quiet, mysterious loner. She wants to help him, love him even. Will he let her? Or will he skate away like he always does? AH. 3rd Place Winner in the Boys on Boards contest! Now an EXPANDED multi-chap!
One of my top 10 all time favorite fics.
The kind of story you can never grow tired of re-reading. The kind of story that when it ends, you are mad at the author because you never want it to end.
I love Purelyamuse. She is without a doubt one on my favorite writers. Her stories never disappoint, even when she is making me cry. She writes truly beautiful angst. Not the kind that is over the top or ends with tragedy.
Just a pure emotional believable story.
Masen Days is such a story.