The vampire, Roke, is raw, sensual, always in control. Yet somehow he's allowed the unthinkable to happen: a nymph-like witch named Sally has used her magic to trick Roke into mating with her. The pair will remain bound for eternity unless Sally breaks the spell. The trouble is, she has no idea how. . .
Mating with Roke was an accident; at least that's what Sally keeps telling herself. She's on the hunt for her demon father, whose identity holds the key to releasing the spell. The search won't be easy with Roke shadowing Sally's every move. As they mate with a ferocity that leaves them both aching for more, Sally isn't sure if her world is more dangerous without Roke—or with him. . .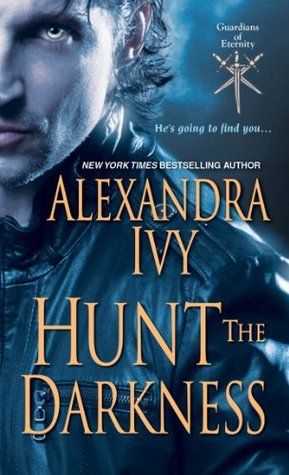 Add to Goodreads
Guardians of Eternity, #11
Publication Date: June 3, 2014
Publisher: Zebra
Buy Links: Amazon | BN | Kobo
PART 3 - Extra Guardian of Eternity
By Alexandra Ivy
"It's a trick."
Styx arched a brow. "How can you be so sure?"
"I don't have friends."
"Bullshit."
Magnus arched a brow. "Bullshit?"
"There isn't one Raven who wouldn't put down their life for you," Styx informed him, moving so he could clap Magnus on one broad shoulder. "And Darcy has adopted you as if you're some motherless chick."
The Anasso gave a shake of his head. "She's been driving me insane with suggestions of potential females that might meet your insanely high expectations."
Magnus tried to deny the renegade warmth that filled his heart. It was true that since he'd become one of Styx's personal warriors, he'd become a part of something that was very close to a family. And Darcy, Styx's mate, had been a pleasant shock. The kind-hearted pure blooded Were had refused to be put off by Magnus's gruff manner. Instead, she'd made it her personal mission to try and find him a suitable female who could properly train him.
He'd tried to tell her it was an impossible task. He'd found his mate centuries ago, only to have her betray and abandon him when...
Magnus abruptly stiffened, struck by a sudden suspicion.
Holy shit.
"Tell me about the intruder."
Styx slowly smiled, making no effort to disguise his rampant curiosity.
It was no doubt that need to poke his nose into Magnus's private business that'd kept the intruder from being killed on the spot. Sometimes the Anasso could be worse than a mother hen.
"She claims to be a fire sprite," he at last drawled.
Even prepared Magnus felt as if he'd just been hit by a cement truck. "Impossible," he breathed, shock and an emotion he wasn't prepared to acknowledge, jolting through him.
"My thought exactly." Styx shrugged. "I thought they were extinct."
"No. There was a small tribe that survived the efforts of the previous Anasso to hunt them into extinction," he said, not bothering to explain that he'd learned about them in a seedy bar in Morocco nearly a century ago.
"Where is she?"
"So you do know her. Do you intend to share the spicy details?" Styx slowly smiled, only to heave a resigned sigh when he met Magnus's stoic gaze.
"Fine. She's in the dungeons."
Follow the Hop for More of the Story!!
About the Author: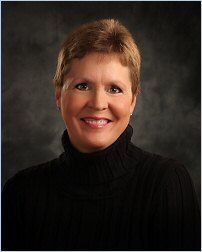 Alexandra Ivy is the New York Times bestselling author of the Guardians of Eternity series, the Immortal Rogues series and the Sentinels.


Alexandra graduated from Truman University with a degree in theatre before deciding she preferred to bring her characters to life on paper rather than stage. She currently lives in Missouri with her extraordinarily patient husband and teenage sons.
Website | Facebook | Twitter | Goodreads
a Rafflecopter giveaway
Follow the Hop for More Stories, Excerpts, & Giveaways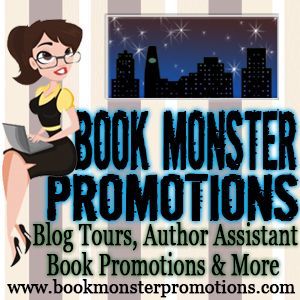 Website | Facebook | Twitter
Buy links are provided as a courtesy to the reader and do not constitute an endorsement by this blog or its owner.
In accordance with FTC regulations regarding giveaways, let it be known that Books and Fandom has not received nor does it accept any compensation for posting giveaways. Giveaways are at the the discretion of said tour host and/or author. All questions are to be directed to said tour host and/or author.