Title: Fallen Hard [The complete Thicker than Blood Story]
Genre: Paranormal Erotic Romance
Age Range: Adult
Publishing Date: February 20th, 2014
The new cardiologist had it all – good looks, sexy accent… and an ancient and evil past…
Kenna had everything she expected to at her age… a good job as an RN, a house, and plenty of friends… but something was missing. She certainly didn't expect to find it in the arms of a fallen angel…
The first time she met the new cardiologist, Dr. Alex Amante, he swept her into a bewilderingly passionate kiss… and then told her to forget about it.
What was his deal? How could he move so fast and so quietly?
And why was he fighting so hard to stay away from her?
When Alex's accidentally reveals his true form to Kenna, the fabric of reality as she knows it comes apart….
Could there really be truth in the ancient myths and legends?
Title: Broken Alpha Trilogy
Genre: Paranormal Erotic Romance
Age Range: Adult
Publishing Date: January 6th, 2014
Links: Goodreads | Amazon
Amy was a riding instructor in Billings, Montana with an average yet boring life. Her usual Friday night? Sappy romantic comedy? Check. Furry best friend in lap? Check. Tube of cookie dough? Check. BORING!
Trevor was a billionaire playboy with a dark secret he didn't plan on sharing with anyone, until Amy nearly runs him over while galloping madly across the open plains. The crazy strawberry-blonde immediately captures his heart. He knows she is his mate, his second chance at happiness and love.
Despite his reputation, Amy accepts a date with the handsome billionaire. There was something sad about him, tragic even, that Amy couldn't resist. Wine and dined, private concert… and claws? It would be an evening Amy would never forget.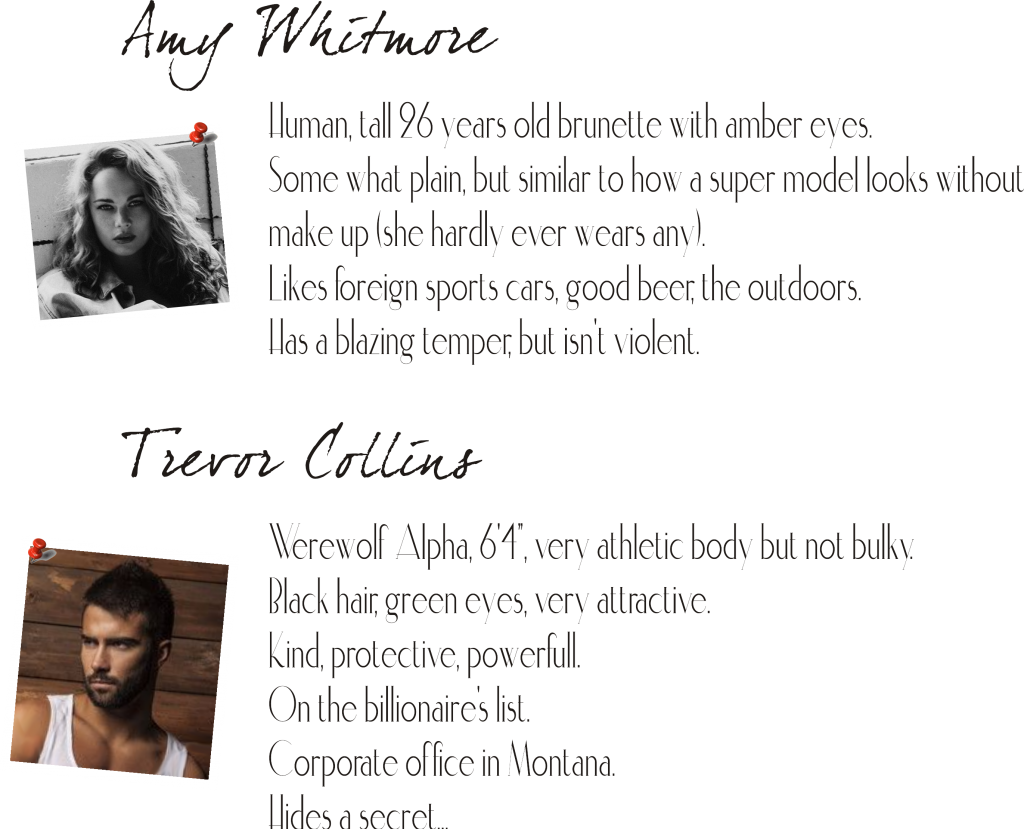 About the Author:
Ex-monitor tech, former graphic designer and lover of all things food and drink, Olivia Leighton writes paranormal romances which usually contain:


1) Normal, every day women getting thrown into a world they never could have imagined.
2) Impossibly good-looking, alpha male heroes of the fanged, furry or rich variety. (Sometimes all of the above!)
3) Witty banter among family, friends and lovers.
She is a huge fan of cliff-hangers and happily-ever-afters… with the occasional dark parts thrown in.
Olivia lives in Houston with her husband, 2 dogs (yorkie and rat terrier) and two cats (grey and ginger).