Broad Shoulders, Well-Worn Jeans and a Lean-Hipped Swagger...
He may ride off into the sunset, but the cowboy in our heart never goes out of style. Even when coated with dust from riding alongside a herd of cattle or up to his knees in mud taming a wild stallion, this stud still generates plenty of Cowboy Heat.
USA Today bestselling author Delilah Devlin takes you back to the ranch with stories of rugged romantics, rough riders, and rope wranglers sure to satisfy your desire for a real man. In "Shall We Dance?," by Myla Jackson, a waltz teacher learns about rhythm from her rancher student at the Flying M. The rodeo champion in Megan Mitcham's "Coming Home" discovers that true love might be waiting at the end of the trail. A high school reunion at the honky tonk finds a city girl back in the strong arms of her cowboy crush in Cat Johnson's "Unfinished Business." Saddle up!
"A wild ride!" - Beth Williamson, author of Hell for Leather
"Devlin Devlin is the go-to for cowboy romance that will make you hot under the collar." - USA Today
Edited by Delilah Devlin
Cleis Press
Pre-Order Trade Paperback
A dalliance with the sexy town marshal makes a woman rancher question which she wants most, her independence or him.
A jilted bride saddles up with the blazing-hot cowboy stripper hired for her cancelled bachelorette party.
Passion ignites at a polocrosse game in the Australian outback—she plays attack, he plays defense, and their sexy wager decides the winner.
A busted-up rodeo champion finds the squirt he tormented in youth transformed into a fiery woman challenging him to become the man she deserves.
A lonely woman, ostracized by Colorado townspeople after years in Indian captivity, takes what she needs from a wandering cowboy.
A sexy night with a hired escort, who looks exactly like a woman's favorite country singer, leaves her with a back stage pass and a lot of burning questions.
A class reunion gives one woman a second chance with a sultry cowboy from her past.
A new farmhand finds rough living and an even rougher cowboy to soothe away her pain.
When a naked cowboy rises from a stock pond, a nature photographer's assignment gets personal.
One woman in a pair of rhinestone heels plus two sexy cowboys equals a highly combustible combination.
After tracking two lost hikers, a park ranger and a local rancher lose themselves to a wild passion.
A pretty city girl and a scarred country cowboy discover love waits when you're ready to look beneath the surface.
Alone on her Montana cattle ranch after her husband divorces her, a woman finds satisfaction in the arms of the one cowboy she can't resist.
The last thing this independent, high-powered lawyer wants is a cowboy in her life, but one steamy kiss from a sexy rancher burns her resolve to a crisp.
When a lonely woman gives private dance lessons to a shy, sexy cowboy, she stumbles on passion worth fighting for.
a Rafflecopter giveaway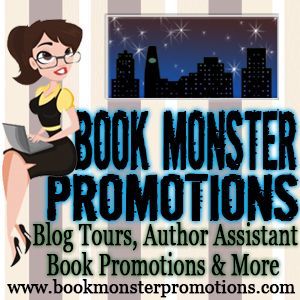 Website | Facebook | Twitter
Buy links are provided as a courtesy to the reader and do not constitute an endorsement by this blog or its owner.
In accordance with FTC regulations regarding giveaways, let it be known that Books and Fandom has not received nor does it accept any compensation for posting giveaways. Giveaways are at the the discretion of said tour host and/or author. All questions are to be directed to said tour host and/or author.