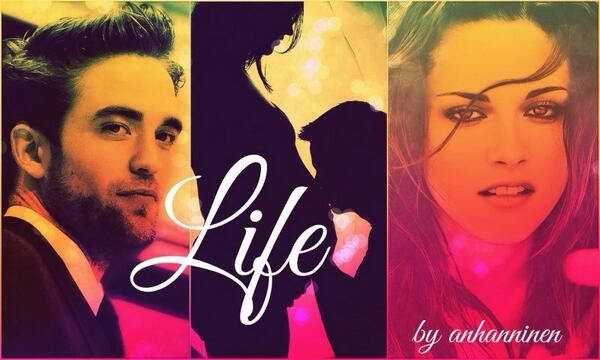 Summary: Eight years of marriage. Millions of words. Thousands of tears. She makes me smile. She makes me laugh. She calms my fears and accepts my faults. She deserves the world, and it's time I give her the dream she let go — fear be damned. AH One-shot Romance/Hurt/Comfort
We're complete.
No fear.
Only love.
Those three little lines pretty much sum up my feelings for anhanninen's writing.
She is one of my go to writers when I need a smile or just a shot of happy. Especially when I finish a story that has completely shredded by heart and soul.
And that is exactly what happened to me this week.
I recently completed a story for an upcoming blog tour that just killed me with the emotional upheaval. I knew I needed a happy shot quickly after the week of torment I subjected myself too. It was a really good story but my poor little heart was just crying out in need.
So I did what I always do, I started poking around the archives of my go to writers and came up with Life, a recently posted one shot.
Now, Life was emotional. I am not going to lie. But emotional with a happy upswing.
Just what my heart needed.
anhanninen delivered her usual solid story telling wrapped up in a nice flow with visual characterizations. I can always count on her to make me smile.
Go read Life. You won't be sorry and I can pretty much guarantee you will be smiling and giving yourself the hugs by the end of it.
Author even stated she might add another chapter, so even more smiles for me!