In his 17 years of teaching, Dr. Cameron has never had an inappropriate relationship with a student. He's also never had a student that needed him as badly as Kaitlin does.
After accidentally turning in an erotic diary entry instead of her assigned essay, Kaitlin's secret desires for Dr. Cameron are revealed.
Her words unleash his dominant nature, making him realize the need he's kept hidden since the first time Kaitlin set foot in his classroom.
Armed with the knowledge of his naughty student's elicit thoughts, Dr. Cameron makes a power play for Kaitlin, giving her no choice but to become teacher's pet.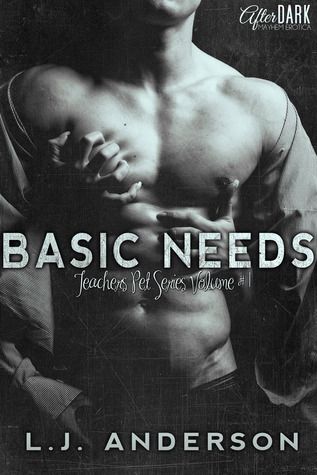 Title: Basic Needs
Author: L.J. Anderson
Genre: Erotica
Release Date: February 8th 2014
My Review:
The teacher/student story line is as old as time and used by every erotic writer I have ever read. Of course there is nothing original about it, it's pretty much a standard. It's fantasy, it's taboo.
With that said, the make or break is with what the writers do with the standard.
How much dirty sex can you get away with before alienating the reader? How much fantasy blurring lines of reality can you push? Did the story go on to long, to short? Did the scene flow? Was the scene so ridiculous you would need to be a contortionist to even visualize what is going on? Did I do the seat shift or run to the closest pail to barf because um yeah, that was gross.
These are the ridiculous thoughts that run through my mind when I decide on a piece of erotica. And because of that, there are very few erotic writers I read, L.J Anderson is one of very few.
She is a master of the get in there, punch punch punch, and then get out of there. Her erotic stories always leave me with the proverbial...damn girl, you are naughty.
Basic Needs was quick and dirty. Nice clean writing, quick build up, the big O, and then out.
I enjoyed it and hubs will even more when I tell him...here's what we will be doing tonight...put this tie on and...
You get the idea :)


Great story, would definitely recommend it! Stalking is warranted. Highly suggest you do the same.


About the Author: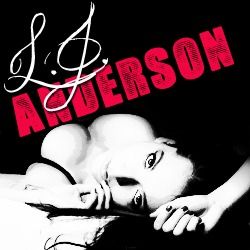 L.J. Anderson is an American author, and child of the eighties living in Alabama with her supportive husband. She is an avid reader of Erotica, Romance, and Dystopian fiction, and enjoys dabbling in graphic design and photography when she isn't peddling smut.
Writing was never something she imagined herself doing when she graduated high school in 2002 with the aspirations to become a world class chef. Though L.J. never made it to culinary school, she pushed forward, working various jobs while using her free time to indulge in more creative exploits. She still enjoys cooking, but writing has become her true passion.
Her recent releases include Sweet Temptations Series, Tied to You, and her most recent is Their Little Girl—a Taboo M/F/M Menage.
a Rafflecopter giveaway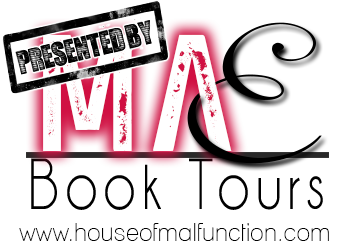 Website | Twitter | Tumblr
Buy links are provided as a courtesy to the reader and do not constitute an endorsement by this blog or its owner.
In accordance with FTC regulations regarding giveaways, let it be known that Books and Fandom has not received nor does it accept any compensation for posting giveaways. Giveaways are at the the discretion of said tour host and/or author. All questions are to be directed to said tour host and/or author.
ARC provided by author in exchange for a fair review.