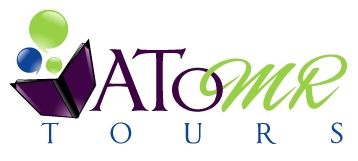 Bound by Wish and Mistletoe, the Highlands Legends #1.5 holiday novella by Kat Bastion, is here! See the guest post, enter the giveaway, and don't forget to check out Forged in Dreams and Magick, Highlands Legend, #1 novel. It is an Amazon Top 10 Time Travel Bestseller!

(Highlands Legend, #1.5)
Release: November 5, 2013
Desperate to honor a life-long promise, Susanna MacEalan escapes her abusive clan with the fierce determination of never falling under the power of a man. Ever.
Aggravated by shallow-hearted pursuing lasses, Robert Brodie, commander of his clan's elite guard, has foresworn scheming women. Forever.
When magick transforms Brodie Castle into a Christmas wonderland, the two despondent souls find solace in a most unexpected place . . . each other's arms.
Amid a whirlwind of escalating events, Susanna's traumatic past threatens Robert's ability to protect the one woman meant for him. In a harrowing moment, as her fears and demons coalesce, will hope, faith, and love be enough to save them?
Creating Chemistry
by Kat Bastion
When teasing out the essence of characters, an exquisite chemistry between a hero and heroine begins with strong emotional tension. The best stories launch in the fragile moments when one or both are rocked to the core—by interior or exterior conflict—and our delicious adventure is their journey to stable ground.
By delving deep into raw feelings, fear, desire, love, lust, hope, and faith all become proving grounds for plot exploration and character development. With great emotional pulling, shoving, entangling, and unraveling, an author exposes their darkest selves and brightest aspirations.
In Bound by Wish and Mistletoe, the determined Susanna escapes her tormenting past and explodes into the scene, nearly trampling the commanding Robert. But it's in the moments and days to come, as her bold defiance clashes with his absolute dominance, that sparks fly and passion erupts.
Elusive and intangible, chemistry builds with each successive event filled with mindless reaction and inexplicable attraction, igniting the very oxygen between our hero and heroine into flame. Drawing them ever closer. Luring us into their story.

Buy Links: Amazon | BN
Isobel MacInnes wakes up in present-day California, lunches in medieval Scotland, and by ten days' end, falls in love with a man and his country, only to lose them in a heart-wrenching twist of fate . . .
Found in the arms of her second soul mate . . .
Forced to balance the delicate strands of time between two millennia . . .
Shocked by revelations rewriting the very foundations of history . . . of everything.
Isobel, a rising-star archaeology student, is dropped into two ancient worlds without warning . . . or her permission. Her fiery spirit resists the dependency thrust upon her. Amid frustration at her lack of control, she helplessly falls in love. Twice.
She struggles to adjust to the unimaginable demands of two leaders of men—a laird in the thirteenth-century Highlands and a Pict chieftain in a more ancient Scotland. Isobel transforms from an academic, hell-bent on obtaining archaeological recognition, to a woman striving to care for those she loves, and ultimately . . . into a fearless warrior risking everything to protect them.
About the Author:
Kat Bastion is an award-winning paranormal romance writer, poetic warrior, and eternal optimist who loves getting lost in the beauty of nature.
On a never-ending, wondrous path of self-discovery, Kat throws her characters into incredible situations with the hope that readers join her in learning more about the meaning of life and love.
Her first published work, Utterly Loved, was shared with the world to benefit others. All proceeds from Utterly Loved, and a portion of the proceeds of all her other books, support charities who help those lost in this world.
a Rafflecopter giveaway
No purchase necessary to enter giveaway.
Buy links are provided as a courtesy to the reader and do not constitute an endorsement by this blog or its owner.