Thursday, November 7, 2013
A male Romance Author… a convention in Vegas… a female book blogger… a goal to lose her virginity… what happens when you mix all the above?
Fallon McKinley is headed to Vegas for the Wicked Wenches Romance Con and losing her virginity is only one of her goals. The other is to meet her favorite author of romance novels, R.T. Sinclair. What she doesn't realize is that the sexy green-eyed god she rams into at the airport is the real R.T. When they keep running into each other, she's shocked, but excited, because the attraction is irresistible.
Ryland Thomas Sinclair doesn't want anyone to know his true identity. He's the author that all women love, but everyone thinks he's a female. He hides his persona behind the public face of his twin sister, keeping his own a secret. But after meeting the lovely Fallon, his intentions to avoid a relationship come to a screeching halt. She's put an unwanted kink into his perfectly laid out plans. His unusual reaction surprises him because after a heart-shredding breakup a few years ago, he's managed to avoid women at all costs.
Resisting Fallon becomes more difficult than he imagines. Soon things are spiraling out of control, until a major miscommunication has Fallon walking out of his home and his life. Will Ryland Thomas succeed in losing the woman he loves? Or can he win her back?

Expected publication: December 2013
We collect Andrea and Mandy and then seek out our transportation to the hotel. As we wait in line for the bus to take us there, the chills I had earlier have morphed into rivulets of sweat as they stream down my body. Not a single thread of my clothing is dry. This place is a freaking oven. When they talk about desert heat, they aren't kidding. The only good thing to come out of it is Amanda had to ditch the giant wiener outfit. I think she would've died if she hadn't.
"Did you all realize it was gonna be this damn hot? I feel like I'm in Hell," Andrea says.
"Hell can't be this hot, and if it is, well then, I'm gonna start really doing some serious prayin' cuz you all, this is crazy!" I say. "I think I just sweated off my right butt cheek."
Our bus finally shows up and we about knock the other people over to get on board. I'm ashamed to admit I'm not sorry in the least for that ghastly behavior of mine. It's either that, or walk around with only one butt cheek, and the way I am thinking, it will be really hard to lose my virginity with only one butt cheek.
At least the ride to the hotel doesn't take very long. When we pull up to it, though, we're kind of disappointed. "Well, they sure made it look a lot nicer online," Andrea harrumphs.
We all agree with her, but there isn't anything to do except go inside and check in. So that's what we do.
The lobby is a bit outdated and has a space odyssey look to it, but it's clean with a casino and bar. What more can we ask for, right? The other nice thing is it is only a couple of blocks from the conference and all the cool hotels. The Space Nugget will do just fine for the next five days.
We had booked two adjoining rooms so we could share two bathrooms. The rooms are tidy, but they're seriously lacking in decor.
"Well, it's clean and cool and what do we care about anything else, right?" Mandy asks.
"Yeah, it's not like we're gonna be in here a lot anyway," Kat replies. "I'm happy if the air conditioning works."
So we all unpack and decide what to do that night. The convention kicks off in the morning, so that leaves tonight open. Tomorrow night is our big party with R. T. Sinclair.
Everyone starts tossing around ideas of what to do and our excitement mounts. We're in the world's largest adult playground and we have a plethora of places to choose from.
Amanda has a look in her eye that I'm beginning to understand. She once talked about hitting the male strip clubs and I'm all for that, but right now my stomach is telling me it wants some food. I'm relieved to hear her say, "Hey, what do y'all say we hit the town? Grab a little food, hit a casino and then do some shooters!" she shouts.
Everyone is on board with her suggestion, so we all get ready for our first night out on the town.
a Rafflecopter giveaway
About the Author:
One day, on her way home from work as a sales manager, A. M. Hargrove, realized her life was on fast forward and if she didn't do something soon, it would quickly be too late to write that work of fiction she had been dreaming of her whole life. So, she rolled down the passenger window of her fabulous (not) company car and tossed out her leather briefcase. Luckily, the pedestrian in the direct line of fire was a dodge ball pro and had über quick reflexes enabling him to avoid getting bashed in the head. Feeling a tad guilty about the near miss, A. M. made a speedy turn down a deserted side street before tossing her crummy, outdated piece-of-you-know-what lap top out the window. She breathed a liberating sigh of relief, picked up her cell phone, called her boss and quit her job. Grinning, she made another call to her hubs and told him of her new adventure (after making sure his heart was beating properly again).
So began A. M. Hargrove's career as a YA/NA and Adult Romance writer. Her books include Kissing Fire, Edge of Disaster, Shattered Edge, the series the Guardians of Vesturon (Survival, Resurrection, Determinant, Beginnings and reEmergent), Dark Waltz and the upcoming release Tragically Flawed.
Other than being in love with being in love, she loves chocolate, ice cream and coffee and is positive they should be added as part of the USDA food groups.
Blog | Twitter | Facebook | Author Goodreads | Pinterest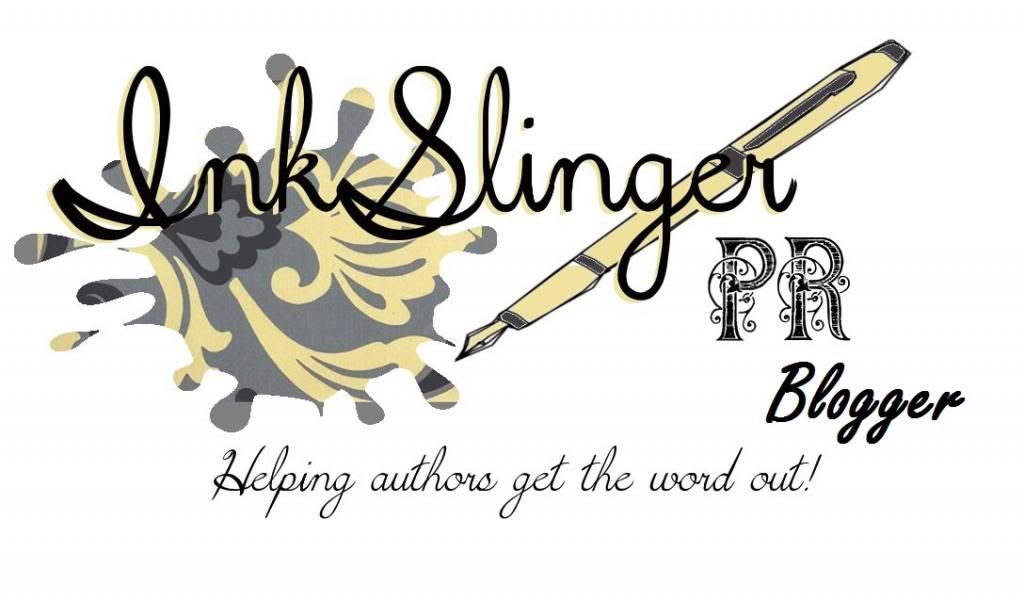 Website | Facebook | Twitter | Goodreads