Tuesday, October 22, 2013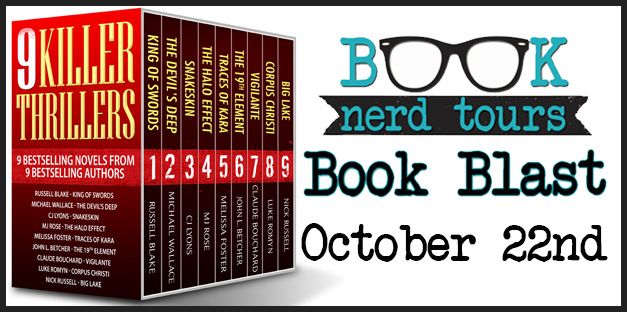 Welcome to the 9 Killer Thrillers Book Bundle Book Blast!

Amazon Buy Link
9 Thrillers. 9 Authors. Some of the top names in the genre. An unprecedented value for a limited time. These are not samples – they are complete bestselling thriller novels from reader favorites at an incredible holiday price of:
Only .99!!
Check out all 9 Books you will get for one low price of .99!
MJ Rose – The Halo Effect
Michael Wallace – The Devil's Deep
Russell Blake – King of Swords
CJ Lyons – Snakeskin
Melissa Foster – Traces of Kara
John L. Betcher – The 19th Element
Claude Bouchard – Vigilante
Luke Romyn – Corpus Christi
Nick Russell – Big Lake
a Rafflecopter giveaway