Wednesday, October 23, 2013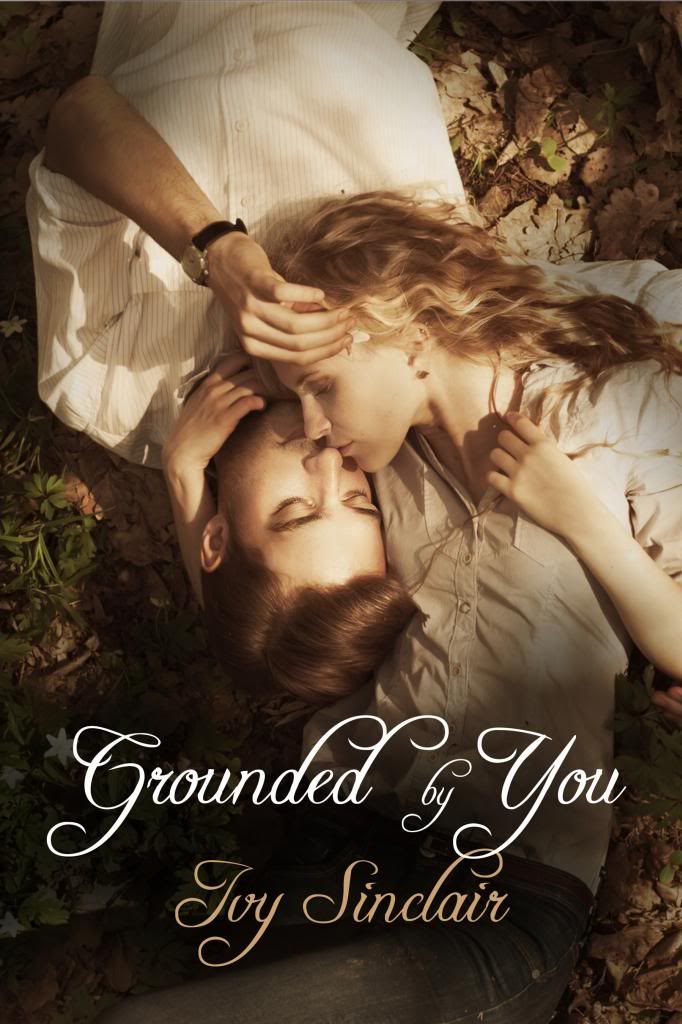 Title: Grounded by You
Author: Ivy Sinclair
Expected release date: November 2013
Category: New Adult (NA)
Genre: Contemporary Romance
Cover designed by: CCR Book Cover Designs

Lights, camera, and passions flare as a small town boy gets the break of his career. As the lines of life and art blur together, can he also find a way to win the love of the girl who got away?
Carter Samuel Groveson.
His name is on the lips of every woman in the country who has a pulse. An actor pulled from obscurity to star in the most anticipated movie of the century, he's an enigma to all. Everyone wants a piece of him.
Except her.
Amelia St. John isn't about to follow the life plan that her father set out for her. She refuses to be tied down or commit to anyone. A year ago, she ran as far and as fast from Sam Groveson as she could. But when he reappears in her life and asks her to be the friend he needs to keep him tethered to reality in the midst of the chaos, she can't say no.
Unfortunately for Sam, his big break comes with expectations that threaten his career if he doesn't toe the line. In this high stakes game of love, everyone is watching.
a Rafflecopter giveaway
About the Author:
Ivy Sinclair cut her romance teeth on classics like Gone With the Wind, Casablanca, An Affair to Remember, and Sabrina. She is a firm believer in true love, a happily ever after ending, and the medicinal use of chocolate to cure any ailment of the heart. Ivy's guilty pleasures include sushi, endless Starbucks lattes, and wine. Readers of Ivy's stories can expect smoldering sweet stories of romance that tug at the heartstrings.
Website | Facebook | Twitter | Google+ | Goodreads

Website
|
Twitter
|
Facebook
|
Bloglovin'
Google+
|
Pinterest
|
Goodreads