Thursday, October 24, 2013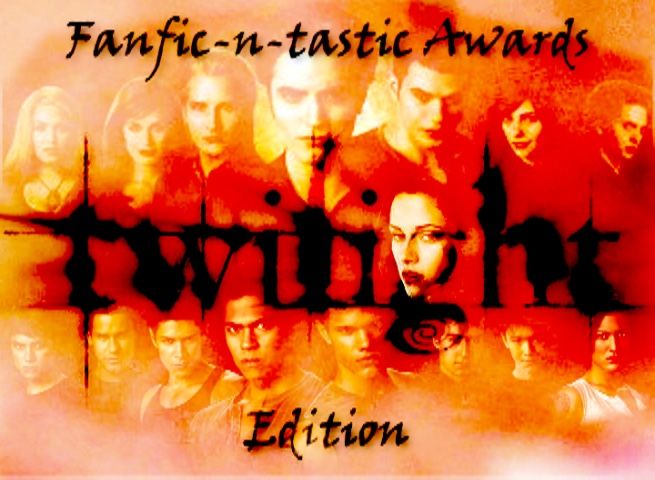 Welcome to the Fanfic-n-tastic Awards!
This edition is our debut and it features one of our favorite fandoms...Twilight.
These awards are all about Twilight stories, and we have a special bidding category as well.
Nomination Rules:
1. All stories must contain at least 5 chapters to be nominated. One shots are the only exception here.
2. Stories must be posted on FFnet or Twilighted.
3. One shots must be at least 1,000 words and no more than 9,000 (author notes don't count).
4. All stories must be Twilight related. No crossovers will be allowed.
5. You may nominate your own stories if you'd like. We just ask that they are in the correct category.
6. Only one story per category.
7. Stories that include incest, pedophilia or any other situation which is considered offensive will be disqualified. Any story that contains character death or rape may be nominated, but please let us know in the comments section of the nomination form.
Dates to Remember
Nominations: Dec 1st - 15th
Voting: Dec 22nd - 28th
Winners Announcement: TBD
For more information about Fanfic-n-tastic,
please visit our website: http://www.fanfic-n-tastic.com
Follow us on Twitter