Saturday, October 12, 2013
When newspaper intern Cecily Kane kisses a masked vigilante, she doesn't realize she's plunging headlong into a relationship with two separate identities.
As Vigil, he is dark, sensuous, and irresistible. His touch skyrockets her to heights of pleasure. As Callum Rutherford, he is a billionaire playboy—arrogant, cold, and untouchable. She looks good on his arm, but without his mask, he holds her at arm's length.
Sex with a masked man. Dinner with a rich sophisticate. A fractured relationship with a complicated man.
Deep down, he is broken, twisted in some dark, hidden way. Some way he won't reveal to her. She only knows that it is somehow connected to his obsession with The Phantom, the costumed villain whose murder spree has rocked the city.
She must unravel Vigil's secrets. To make him whole. And to stop The Phantom.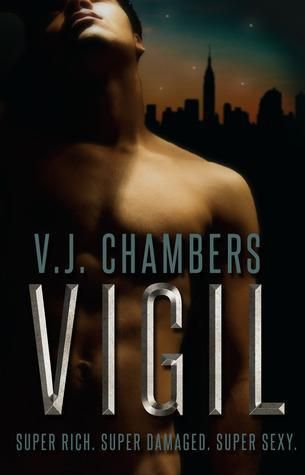 Title: Vigil
Author: V.J. Chambers
Publication: July 17th, 2013 by Punk Rawk Books
Category: New Adult (NA)
Genre: Romantic Suspense






a Rafflecopter giveaway
My Review:
Vigil has all sorts of goodies going on.
Mystery, suspense, murder, secrets, romance, smexy times, reluctant super hero, evil yet crazed villain, nutty ex-girlfriend, a damaged alter ego, and a girl you want to give a little shake to!
V.J Chambers does an amazing job with her multiple characters laying out all the ground work and backgrounds to her characterizations. A story line some what Batmanesque, yet not. A fast read because once you start, you won't want to put the story down. The need to know what happens next had me devouring chapter after chapter.
I admit though, this is a story you will either love or not. It is a story line of depth once you get past the surface, the nuances I felt were fantastic. I totally enjoyed Vigil and was completely immersed in the characters.
I freakin' loved Cecily, Callum, and Vigil!
Here's why...
Cecily - She's a young girl, college student, working as an intern at a newspaper. Cecily loves newspapers and it has always been her dream to be a newspaper journalist. I like Cecily because she is true to her age. She's young, makes bad decisions, is stubborn, has outbursts that are not completely thought out, and leads with her heart. The characterization is spot on, the author did a great job making you believe Cecily was a real person.
Callum - Billionaire, loner, keeps people at a distance. Has paid escorts with him at public functions. Can't quite figure him out.
Vigil - Our masked crusader traveling the streets at night protecting the city from The Phantom, the villain in the story. Why is he doing what he is doing is the big question.
The Phantom - Our villain. Dresses up as the phantom form Phantom of the Opera. A viscous killer who likes to keep souvenirs of the victims.
On the surface, Vigil appears to be a super hero type story righting the wrongs of the night. But there was much more to this story than meets the eye. The nuances and sub story was very powerful.
Cecily and Vigil meet one night when she is attacked seeking her story and also the disappearance of a friend. There was amazing chemistry between these two characters but a lot of keeping each other at arms length, both have dark pasts they don't want revealed let alone discussed.
Cecily and Callum meet at a function she attends with her roommate. She instantly dislikes him but also figures out they are one and the same. And though Cecily tries to reconcile the two personalities of Callum/Vigil, he makes it very difficult for her.
There were some really good secondary characters as well helping to drive the story. An pyscho ex-girlfriend trying to force Callum back with her at all costs, including publicly embarrassing Cecily and her past she painfully keeps hidden. Adrienne, the roommate who is a bit unhinged and not quite a friend but in the end does do the right thing, and then there is Cecily's editor who take on a parental role in guiding her.
Vigil is a story of overcoming hurt, darkness, skeletons in the closet, and true love all surrounded by a great murder mystery. Some fantastic suspense leading up to a climatic ending.
I loved the story and the darker layers the author gave me. Vigil was so much than it appears to be and had me completely engaged through out to the very end.
Give it a shot, very likable story you will enjoy.
Absolutely loved this story and will forever be stalking the author! Review will also be posted on my
Loved These
shelf on Goodreads.
About the Author:
V.J. Chambers likes bad boys, but she likes them to be actual bad boys, not misunderstood weaklings who cover up their emotional scars with a thin veneer of pretend bad-boy-ness.


She likes to tackle difficult philosophical questions. She likes to push fiction to the edge, to go just a little farther.
She writes stories about difficult people living difficult lives in difficult situations. Usually, there's magic. Or monsters. Or space. Or gun fights. A lot of times, there's also L-O-V-E. (Or at least uncomfortable conversations about sex.)
She's the author of the Jason and Azazel series and many other stories for teens and adults. She lives in Shepherdstown, WV with her boyfriend Aaron and their cat.
Website | Facebook | Twitter | Google+ | Goodreads
Visit the Vigil tour schedule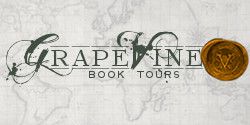 Website
|
Twitter
|
Facebook
|
Bloglovin'
Google+
|
Pinterest
|
Goodreads
Buy links are provided as a courtesy to the reader and do not constitute an endorsement by this blog or its owner. ARC provided by author via tour host.