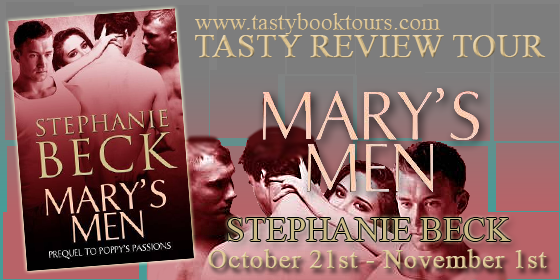 Three husbands—a dream come true or a pipe dream destined to break them all?
Mary Duncan likes to think she's as open as any modern 1960's woman, but when her boyfriend presents his vision of "family" she finds herself between twin brothers and a cousin—all willing to love her if she'll have them…together.
Loving Thomas and Paul comes easily, the sexy twins everything she'd never hoped to dream. If not for her new mother-in-law, the gossiping townsfolk, and the wall of silence from her own family, Mary would be in Montana heaven. Just as the young group finally start to find their footing with the new relationship, Duane Paraby returns from Vietnam, reluctant to join the relationship, but an integral part Mary refuses to give up.
When confrontation explodes around them, threatening to terminate their bonds before they're even set, Paul, Thomas, and Duane will have to prove they have what it takes to be Mary's men.
Content Warning: Explicit sex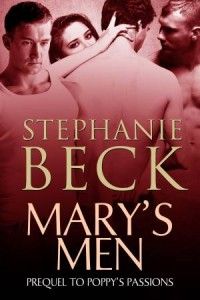 Releasing October 21st 2013
Beachwalk Press, Inc.
Buy Links:
Read an Excerpt
a Rafflecopter giveaway
About the Author:
Even before she understood what all the thrusting meant, Stephanie Beck loved reading romance. When the stories didn't end the way she wanted, writing her own was the perfect solution. From ridiculous humor to erotica, Stephanie loves being transported within a story.


When she's not elbow deep in words, her husband and three children command her attention. After they are sleeping she knits or bakes cookies…or squeezes in more writing.
Website | Twitter | Facebook | Goodreads | PlotMamas
Follow the Tour
Buy links are provided as a courtesy to the reader and do not constitute an endorsement by this blog or its owner.