Monday, September 2, 2013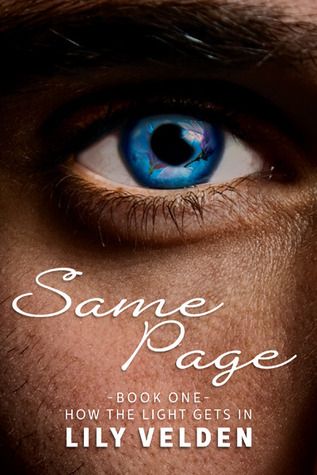 I am always amazed how women can write the male POV and emotions of the heart. I always find MM romance stories so robust in the dialogue. Granted there is always steamy sex in them, but usually the sex is more down played and the characterizations and emotional relationships are more developed and take center stage. Chapter after chapter of sex is always a sure flounce for me. It gets boring and ruins the story line. I find the sex to become a filler and not drive the plot. So many stories have been ruined for me with that scenario alone.
With that said, I really liked this story!
How do you not love writing like this...
"I think love is where one soul recognizes its matching soul in another, and mine recognized yours that night."
S-W-O-O-N! So emotional, so palpable. Love this kind of dialogue. You just hang on the every word the character is saying!
The story is simplistic yet complex.
Liam an artist and Jaxon an actor meet. Liam has an immediate dislike of Jaxon and Jaxon has an immediate yet confusing attraction to Liam.

Liam's prior history is filled with hurt and betrayal so trust does not come easy for him. Jaxon has never considered himself gay or even bisexual, so the feelings he has are very confusing.
They go their separate ways but still are on each other's minds to the point of obsession, more so on Jaxon's part. 8 months later, they meet again, more so because Jaxon can't get him out of his mind and goes to great lengths to see Liam again.
That's where the simplistic part of the story line ends.
Now the complex, and it's chock full of complexities.
Namely, Jaxon is not gay but is physically and emotionally attracted to a man. He has no experience in this, has never been in a relationship before, never even had a girlfriend. He's had plenty of sex with women, but no relationships. That's an awful lot to figure out. Lot's of confusion.
Liam is openly gay. Has accepted and embraced his sexuality since his teens. But Liam is damaged, two previous relationships that ended very badly with hurt and betrayal. No family, they were killed in a car accident when he was young. He does have Dutchess, his dog. Warning though, there is a scene with Dutchess that will break your heart. He has a lot of trust issues but still wants to love and be loved in return.
I could go on and on, but you get the picture.
The story is well written, has a great pace, very visual, and just pure silkiness in dialogue.
I loved how these two did not finally come together, and I mean emotionally until half way through the story. It was a good slow burn with lots of character building and dialogue. It wasn't until 70% that they became intimate sexually. Really a good pace.
The ending was good too. You could walk away from the series satisfied, or continue on with book 2 for more of the boys, I know I definitely am!
Absolutely loved this story and will forever be stalking the author! Review will also be posted on my
Loved These
shelf on Goodreads.
*I wanted to read this story in anticipation of having won a signed copy of The Race Is On from the author. I didn't realize it was book 2 in a series, I just liked the prologue and the cover. I also try to support other bloggers when they host giveaways as well as newer authors. And... I love trying to win signed copies from the authors. Always such a thrill for me!! I never get tired of it.
**I initially rated 4 stars because I felt there was just one to many sex scene, but after writing this, nope, a definite 5 star story based on the dialogue of the relationship alone.