Saturday, September 21, 2013
Ever since her parents passed away in a tragic car accident, Eden Cross has been living a quiet, stable and predictable life in inner Sydney – the total opposite of her carefree, relaxed, happy-go-lucky past. Her parents passing and the fact she's an only child meant Eden was left with her best friend, Jules and Matt, her boyfriend of three years as her only family. That was until she discovered something about Matt that would turn her life upside down. Eden leaves Sydney in a hurry and begins an adventure that takes her across four Australian states before she lands in Pine Creek, Northern Territory.
Jackson Henley has lived in Pine Creek his entire life. He runs a massive cattle and cropping station with his twin brother, Jeremy, which they inherited when their parents retired. He's had a bad experience with relationships courtesy of The Bitch – Dannika, so lately he's preferred to play the field. That is, until he comes face to face with the stunning brunette beauty who's behind the bar at the Cow and Calf. The problem is, she won't tell him her name, she won't give him the time of day, and she won't give him a chance to prove himself.
What's it going to take for Eden to give Jackson a chance? Does he have the patience to even bother fighting for her? How will he handle the competition?
In the end, will Jackson have what it takes to convince Eden to start living again, instead of just existing?

Series: Down Under Cowboys #1
Publication: July 18th, 2013

*All other formats available on author's website
We have 2 giveaways for you!
First is tour wide consisting of a gift card and swag.
The second is from me! (1) eBook copy of Cowboy Town
That is two chances to win some great swag!
a Rafflecopter giveaway
a Rafflecopter giveaway
About the Author: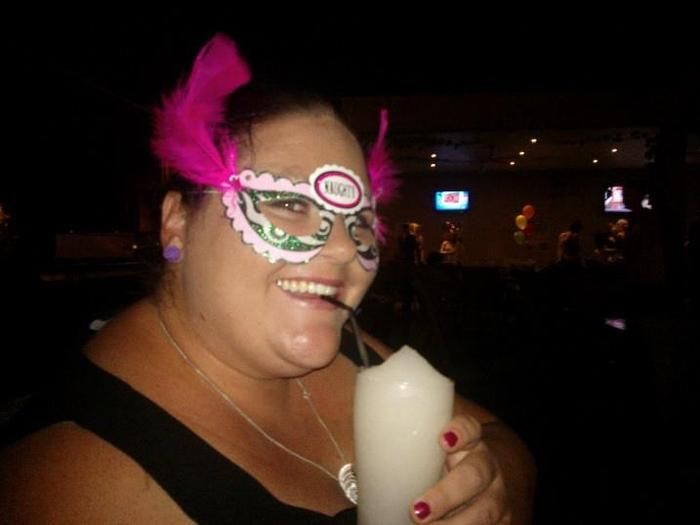 I'm 29 years old. I've been married to my husband Troy for 10 years and together we have 4 children – Zach, Jovi, Demi, and Cruz. I live in a small country town in NSW, Australia.
I love to read and write. I love to bake. I love socializing.
My friends laugh at me because I will talk to anyone, anywhere. It's funny now but it wasn't so funny for my mum when she had to drag me away from strange homeless people at the train station when I was little, and I may or may not have been going to go in crop dusting plane with a man I'd just met when I was about 4!!
I read fiction until I was 11 years old. After that I read non-fiction, true crime, bios etc. When my son Jovi drowned in 2011, I found I couldn't bring myself to read non-fiction anymore – it was too "real." Fifty Shades was dominating the media so I got myself a copy and I'm not ashamed to say I read all three of those books at least ten times each. They allowed me to forget my reality for a little while. Then I decided that I was going to follow my dreams and write. I wanted to show my children that just because their brother died, didn't mean they did or our family did. I want them to reach for the stars and chase their dreams, and the best way to do that is to lead by example!
Website | Facebook | Twitter | Google+ | Goodreads
Visit the Cowboy Town blitz page for a complete list of participating blogs.

Website
|
Twitter
|
Facebook
|
Bloglovin'
Google+
|
Pinterest
|
Goodreads
Buy links are provided as a courtesy to the reader and do not constitute an endorsement by this blog or its owner.