Saturday, August 24, 2013
Kyran Reese is a man in control. Driven when it comes to work, focused when it comes to play. From his office to the chalk circle of Metro's bare-knuckle boxing ring, his only thought is to win. That thirst heightens when Dale Porter enters his life. His brother's assistant should be off-limits, but her witty comments and sarcastic comebacks have him desperate to get her between the sheets. After receiving an unexpected left hook, Kyran gets exactly what he wants, though he makes the rules very clear.
When Dale agrees to Kyran's relationship stipulation of no labels, she's sucked into a whirlwind of lust, money, and underground boxing. The agreement to keep their lust away from the office is discarded when rules are molded to suit their ever-increasing attraction. Dale fights her growing affection, trying to hide it even when the world around them spirals out of control. All too soon she realizes she can't hide her true feelings any longer.
Kyran begins to wonder if he's finally met his match, and with his family falling apart before his eyes, he turns to the two things he knows will keep him sane: boxing and Dale. Those crutches can't last forever, and when Kyran finds it harder to function he is left with a decision he never thought he'd have to make.
Could playing to win mean playing for keeps?
Goodreads
Expected publication: August 29th 2013
Buy Links|Preorder: TWCS | Amazon
About the Author:
M. A. Stacie is never without a book or her eReader. A voracious reader, with a love of sexy, yet angst ridden novels, she adores getting lost in new worlds. Her need to write did not grip her until after her second son was born, when her previous rambles became fully fledged stories.




She describes herself as one huge contradiction, and though not the most conventional of hobbies, she counts getting new tattoos as one of hers. Along with knitting, listening to loud music, and playing the Wii with her children. M. A. Stacie lives in the UK with her husband and three sons.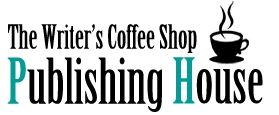 Website | Twitter
Buy links are provided as a courtesy to the reader and do not constitute an endorsement by this blog or its owner.