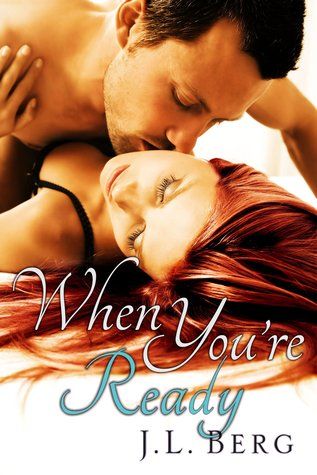 Can his love mend the pieces of her grieving heart?
Years after suffering the tragic loss of her husband, Ethan, which left her alone to raise their young daughter, Clare Murray still holds the last letter he wrote with the words "When You're Ready" written in his familiar messy handwriting, unable to break its weathered seal. Ready for what? He was her entire world, and Clare had accepted a life without him, without love. Until years later, fate brings her to an emergency room, and face to face with a stormy-eyed doctor intent on changing her mind.
Logan Matthews is the son of a billionaire who has spent his entire life trying to make his absent father proud. Years of living up to a man who was more ghost than father, and a publicly failed marriage has left Logan cold and emotionless until he walks into an exam room and discovers a woman who can stop his heart, make his body burn with desire and leave his entire world altered.
But how far are Clare and Logan willing to go for love? When their love is tested, is Clare ready to put her whole heart on the line again? Can Logan learn the true meaning of love, even if it means sacrificing his own happiness? When a second chance at love is given, Clare and Logan learn you never know if you are truly ready until you're ready to risk it all.
Find on Goodreads
Buy Link: Amazon
My Review:
I LOVED this story! It is one of those goodies where you are hugging yourself, then you want to go and hug the author. Great debut. Makes me smile knowing I have another indie author to add to my ever growing list to follow. Love the indies, you just never know where your next great story will come from and When You're Ready proves that.
This is a story that tells a story. I totally love that. The characterizations were perfect. The characters engaging. The secondary characters fit so well and helped drive the story. You believed the world that was created and joined in heart and soul. A true romance story with all the feels and emotions that kept me smiling and tearing up.
The story starts out with some serious heart felt sadness with Ethan, Clare's husband knowing he is going to die, writing her his goodbye letter for "when she is ready" to read. Clare keeps the letter in her nightstand for 3 yrs as a soothing balm, unread.
Clare is a single parent. Their daughter Maddie was a baby when Ethan passed away and she is an adorable 4 yr old. Very engaging. The fact that Clare still has a piece of Ethan helps her to move forward and continue to live. Their relationship is very real and you can feel the love and closeness that is there. Then there is Leah, Clare's best friend. This girl totally lacks a filter but has always been Clare's rock. She can been amazingly annoying at times but was a really nice balance to Clare's personality which was one of goodness, doing the right thing, and love. Clare oozes love.
We meet Logan Matthews. Jaded, guilt ridden and weighed down by his past. He feels he is a failure in his father's eyes and life overall. He also truly believes he is incapable of love.
Until he meets Clare.
Logan is a Dr in the ER and meets Clare and Maddie the night Clare rushes her in after falling. There was a definite connection between the two, but of course neither one believe it and are confused by it. It isn't until a chance meeting again that these two take the tentative steps towards their blooming love. Again, written in a way that you believed it and felt the emotions between them.
The story takes off from that point and just runs away with your heart.
A wonderfully written, beautiful story. I am so in love with the characters. Heartbreaking, heart healing. Survival, acceptance, healing, moving forward, and grasping life and all it offers, good and bad.
"I have so many things I want to say to you, so many words to write. But how do you fit a lifetime into a letter?"
"I love you." I told her without hesitation, saying the words I've been holding inside of me for far too long. "I've loved you Clare, every minute of everyday, since the very first day."
Absolutely loved this story and will forever be stalking the author! Review will also be posted on my Loved These shelf on Goodreads.
About the Author:
I'm a California native, who lives in the South – Virginia to be exact. I still prefer sushi to fried chicken, avocados to okra, and I absolutely loathe humidity. I do love watching the seasons change though. My husband and I have been here for ten years, and I still get giddy like a school girl every time it snows.


I'm married to my high school sweetheart. We were married young, barely out of high school. Everyone told us we were crazy and stupid. We'll be celebrating 12 years of marriage this year, and I love him more every single day. We're living proof that true love knows no age limit.
We've been blessed with two beautiful daughters who continue to amaze and inspire me, and are probably making me go a bit insane. I'm obsessed with yoga and pilates and am a complete chocoholic. I apologize in advance for the amount of sweets in my book.
I'm absolutely obsessed with romance novels (duh) and probably could have built a vacation home with the amount of money I've invested in them over the years. Romance novels take you to another place, making your heart race, emotions swell, passion run free. After so many years of meeting hundreds of fictional characters and discovering their worlds, I found myself creating my own.
Website | Twitter | Goodreads | Facebook
ARC provided by the author in exchange for a fair review.